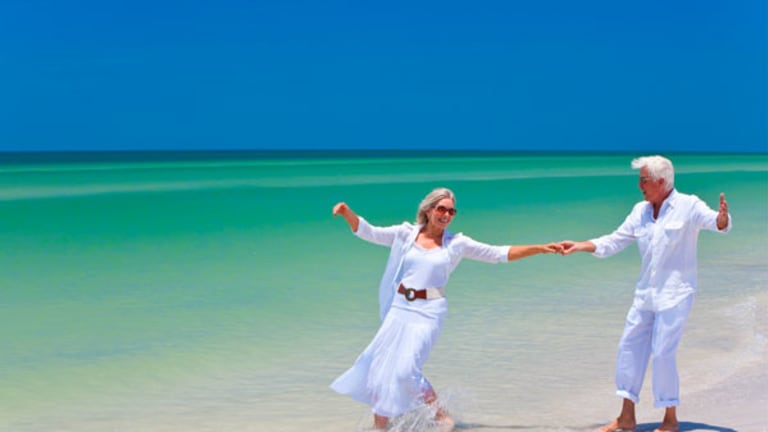 In Your 40s? Time for an Overall Review
The 40s are a great time to take stock of your situation and review your overall financial situation.
BERKELEY HEIGHTS, N.J. (TheStreet) -- People in their 40s typically have financial and personal lives much more complicated than in their younger days. The complexity largely stems from being responsible for more than yourself and the fact you have finally accumulated some assets.
Having a more involved personal and financial life is actually a good thing, as it shows you have grown as you have aged. The 40s are a great time to take stock of your situation and review your overall financial situation: cash flow and net worth, taxes, risk management, investments, retirement projections and an estate plan.
An overall review is important to ensure you're not managing your more complicated financial affairs as though you're a newly minted college graduate. An individual's financial planning needs to reflect their current life, not their past. Failure to do so can leave you or, more importantly, your family unprepared for future events.
So what planning area should be high on the radar for most 40-year-olds? From my perspective, risk management -- a fancy way of saying insurance -- is one of the most overlooked areas. For example, people who are married and have children typically want to ensure their family will be OK in the event of an untimely death. A $1.5 million life insurance policy would theoretically provide a $100,000 income stream for 20 years, assuming a 3% rate of return. So the 1x times base salary provided by your employer might not be enough life insurance coverage.
Another area of concern should be long-term disability. Review your employer-provided long-term disability policy and make sure you understand the terms and level of coverage. Run the numbers to see the projected impact of a LTD event on your family based on your current coverage. If your projections indicate too low a coverage level, see if your employer offers supplemental coverage to close the shortfall.
As your wealth increases, make sure you have proper liability protection. The next time your auto or homeowner policies come up for renewal your goal should not be to drive down the cost to the lowest level possible, but to make sure you have sufficient liability coverage in the event of an accident. Depending on your net worth you should also consider adding an umbrella policy. Umbrella policies are typically not very expensive and provide additional liability coverage. The key for your various property and casualty insurance policies is that they provide sufficient cost-effective liability coverage, not just low cost coverage, which can leave you in the lurch if you have an accident.
Another critical area is estate planning. No matter your level of wealth, you need three basic documents: will, power of attorney and living will/medical directive. For couples with children, the will is the document where you get to decide who will be guardian of your minor children in the event you have passed on. Don't have a will? You just left that decision to the court system.
Hopefully you will not need these documents in your 40s, but it's better to be prepared.
The other planning areas I mentioned are also very important. A review of cash flow, taxes and investments can lead to changes that make a tremendous difference over your lifetime.
You're likely to be thinking one of two things: "I don't have time to review my overall situation" or "I don't have the knowledge." If you're thinking either, I recommend you consider hiring a fee-only financial adviser to help you with an overall financial review. A good place to start your search for an adviser is Napfa.org, where you can do a ZIP code search for a fee-only planner in your area.
—For the best rates on loans, bank accounts and credit cards, enter your ZIP code at BankingMyWay.com.