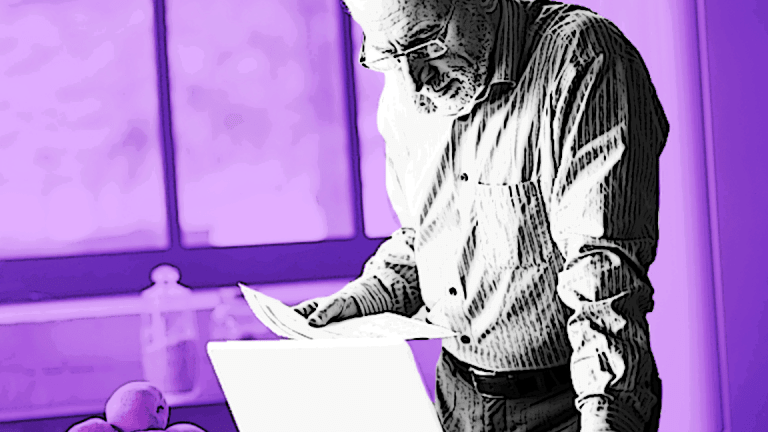 You Should Plan to Live to Be 100
Most Americans want to live to be 100, according to a new survey, but they are unsure their retirement savings will last that long.
Most Americans want to live to be 100, according to a new survey, but they are unsure their retirement savings will last that long.
More than half Americans (53%) want to live to 100, according to new research released today by AIG. And they want to deepen family relationships, see the world change and remain productive contributors to society should they live that long.
The problem is that many (half) are unsure their current savings plan could stretch for a 100-year life, according to the AIG 2019 Plan for 100 survey. And that results in fear and anxiety. In fact, a majority fear running out of money more than death itself, according to the research.
"For humanity's sake it's obviously very hopeful and optimistic," Todd Solash, president of individual retirement at AIG, said in an interview. "But it puts a lot of pressure on them. That's a long time to live and a lot of things can happen over that kind of timeframe."
To be sure, living longer -- thanks in part to medical advances and healthier lifestyles -- should be a cause for celebration, but there's cause for concern as well.
According to Solash, those surveyed cite falling ill or becoming a burden to family as top concerns about living to 100. "It's a really tough duality," he said. "People are worried about being a burden and then they get very crushing anxiety about how they spend their money."
From his perspective, having a retirement-income plan can go a long way toward alleviating that anxiety. "It's so critical that people have an income plan," he said.
Such a plan, among other things, gives people permission to spend their money in retirement.
It's never too late - or too early - to plan and invest for the retirement you deserve. Get more information and a free trial subscription to TheStreet's Retirement Dailyto learn more about saving for and living in retirement.
Solash also noted that those who work with a financial adviser are far more likely than do-it-yourselfers to believe their savings plan will sustain them for 100 years. According to the survey, nearly half (45%) of those with advisers are very or extremely confident, compared to only 8% of do-it-yourselfers.
What's more, working with an adviser allays financial fears about growing older; he said. Nearly two-thirds (64%) of respondents with an adviser say they want to live to 100, compared to only 37% of those without an adviser. "If you go in confidently, you're going to live a better life," Solash said. "You can actually plan for some of these contingencies. None of us know what our date of death is going to be - usually, and we hope not. That would be a tough one to be burdened with. That said, you can plan for these things."
For instance, turning savings into income might include buying an annuity that covers, say, 20% of your income.
How might people get over their fear of advisers and annuities?
"An adviser is a relationship like all the other relationships you have in your life like a good friend, like your wife, like your kids," Solash said. "And you should approach it that way. You've got to interview them, you've got to talk to them, you've got to find somebody who's going to ask you the hard questions, but also be a source of support. And, frankly, help you stay the course."
In many cases, Solash said, the best thing an adviser does is "keep you on course and keep you doing what the plan says you should do so at your moments of weakness and fear they keep you on track. And that's really, really important."
As for products in general, and annuities in particular, people should always make healthy comparisons of what's out there, and what things do, and what are the costs and risks associated with them, he said. "That goes for an annuity or reverse mortgage or anything else," said Solash. "All these things have proper uses and proper places. It's about horses for courses and picking the right thing that meets your needs, probably, with a financial professional in a lot of cases."
Solash also cautioned against putting all your eggs in any one basket as you think about putting a retirement-income plan in place. "The reality today is less than 5% of people today will have a pension," he said. "You used to have a three-legged stool that was Social Security, pension, your own savings... One of those legs is pretty broken and may be gone. How can you replace that?"
From his perspective, Solash said those who have a plan and who have some guaranteed income feel better. For instance, the survey shows that even a little more certainty can go a long way; six in 10 (60%) said $10,000 more per year of guaranteed retirement income would help ease their minds. Additionally, 75% of survey respondents said guaranteed income every year for life would give them greater levels of happiness and satisfaction in retirement. Certainty seems to have an even greater impact on female respondents; women were more likely than men to say they believe they would derive happiness from guaranteed income (women averaged 4.21 on a 5-point scale vs. men at 3.98).
"Having the income lets you sleep at night," he said. "You can follow the rest of your plan more specifically." AIG also launched a new website, Planfor100.com, as part of an effort to raise awareness about the impact of increased longevity and educate Americans about potential solutions.
Got questions about money, retirement and/or investments? Email Robert.Powell@TheStreet.com.