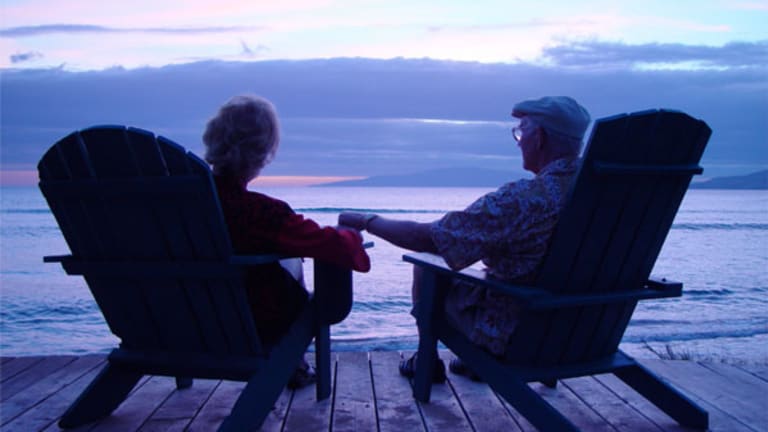 High-Fee 401(k)s Eliminate the Tax Benefits for Young Investors, Yale Professor Says
High-cost 401(k) plans "effectively create traps that set investors up to fail."
NEW YORK (MainStreet) — The Yale Law School professor who rocked the retirement plan world last year is launching a new attack on the industry. Last summer, professor Ian Ayres sent letters to thousands of employers threatening to publically expose the fact that they were offering "potential high cost" 401(k) plans to their workers. He has now published his findings. But rather than revealing particular plan sponsors, he is identifying retirement savings shortcomings that "effectively create traps that set investors up to fail."
Ayres, along with Quinn Curtis, associate professor at the University Of Virginia School Of Law, examined data from more than 3,000 401(k) plans holding more than $120 billion in assets.
"We provide evidence that fees lead to an average loss of 86 basis points in excess of low cost index funds," Ayres writes in the just-published report. "We estimate in 16% of analyzed plans that fees are so high that, for a young employee, they consume the tax benefits of investing in a 401(k)." In such cases, younger investors would be better served saving in a stand-alone, after-tax account rather than contributing unmatched dollars to their employer's plan.
The study claims that putting "untrained workers" in charge of managing their retirement portfolios often leads to predictable mistakes that come at a significant cost.
"Individual instances of retirement-plan disasters, such as the collapse of Enron and the resulting devastation of many employees' 401(k) portfolios, vividly illustrate the risks of non-professional management," Ayres says. "Policy-makers and legislators have noted that many 401(k) plans include mutual funds with fees that are relatively high. Since investors in retirement plans are limited to choosing over the menu offered by their employers, high-cost funds in the menu can greatly affect the performance of a retirement account. The stakes are high: Reforms that reduce fees incurred by investors by only ten basis points on average would save more than $4.5 billion dollars annually."
Ayres says that some 401(k) investment options are so clearly inferior to other investments in the same menu that "no reasonably informed employee" would invest in them.
The report offers several proposed solutions, including "default" funds that are "reasonably low cost."
"Second, we recommend that the Department of Labor (DOL) designate certain plans as "high cost" and mandate that participants in these plans be given the option to execute in-service rollovers to low-cost plans."
Ayres offers a third and "most radical" solution to the retirement savings crisis. Plan participants who wish to invest in any fund that doesn't satisfy the low-cost default requirements would have to pass a DOL-approved test demonstrating a "minimum degree of sophistication."
--Written by Hal M. Bundrick