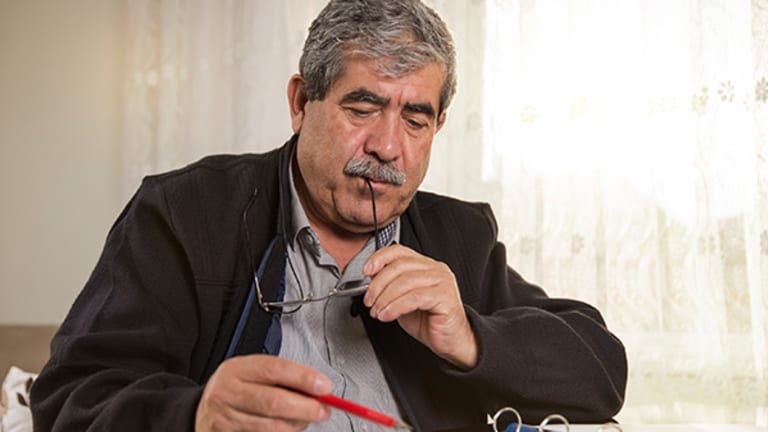 Working After Retirement Is the Newest Trend
Retirees are increasingly finding that returning to work is on their bucket list.
Stu Gelbord was 62 years old when he retired from his position as vice president of a food manufacturing company. Five years later, Gelbord was back in the business arena, using his retirement money to become a franchisee of two new locations for the British Swim School.
"The thought of starting a new adventure just seemed unbelievably appealing to me," said Gelbord, now 67 and based in Philadelphia. "I don't think I would know what retirement meant."
Gelbord is one of many retirees who are continuing to work after their initial retirement. A Merrill Lynch Retirement Study recently found that over seven in ten retirees say that they want to keep working after they retire. Indeed, with life expectancy increasing right along with the cost of living, it is becoming an ever untenable plan to draw out from the workforce completely at the expected retirement age. These days, people are likely to run out of either bucket list items or money before they die. Therefore, it doesn't make sense to dedicate the entirety of one's retirement to leisure.
Take Scott Vance, who recently retired after 21 years in the army. "While I am receiving retirement income that could afford me to just relax, I would go out of my mind doing nothing," he said. Therefore, he has started officiating soccer and wrestling matches -- a hobby of his that also serves as a source of income.
Indeed, the freedom of retirement does not have to be lost by continuing to work. "Now retirees can go do the things they actually wanted to do," says Andrew Meadows, vice president of brand & culture at Ubiquity Retirement + Savings. "They can take a small job, or volunteer or work in their community."
By engaging in such activity, retirees can maintain a healthy social life well into old age. "The social appeal of work is the most attractive to retirees," Meadows said. "Whatever age you are, you're always complaining about not being able to meet people. By continuing to work, you're also continuously forming relationships."
Of course, retirement is increasingly becoming a luxury, meaning that not everybody gets the option to choose whether or not to work into old age. Indeed, the Employee Benefit Research Institute recently found that only 21% of workers said they are "very confident" about having enough money for a comfortable retirement, while 19% said they are not at all confident about their ability to retire comfortably. And recently-released research from global advisory firm Willis Towers Watson reports that one in four workers now definitively say that they won't be able to retire at 70.
Those who do retire and then opt to work again often take a more modest role in the workforce. 59-year-old Harry Coleman, based in Cincinnati, worked at Proctor & Gamble for nearly 30 years before retiring at 51. Now, he works as an independent consultant, a less demanding role that allows him to have greater agency to make choices in his work life. He only accepts assignments that fit his schedule, which is considerably freer since his initial retirement. "The intention was never to work full-time after retirement," Coleman said. "That was the whole purpose."
In the interest of working less hectic days, consulting work is often a popular choice for retirees, as is entrepreneurship. While starting a new business can be a risky venture for retirees, it is becoming increasingly popular among the older crowd. According to data from Babson College, 15% of entrepreneurs are between the ages of 55 and 74. And that's not even accounting for older entrepreneurs like Chicago-based Art Koff, who is 81 and running his own business. Koff founded Retiredbrains in 2003, after retiring from marketing company Omnicom. Fittingly, Retiredbrains.com helps retirees find part-time employment. "I could easily live off of the income from my retirement savings," Koff said. "But I love what I am doing."
Across the board, retirees interviewed for this article reported being happy with their choice to work after retirement. Soon-to-be retirees should take note: not all of life's thrills belong on a bucket list accomplished after receiving a gold watch. Many of them are right under your nose during the continued pursuit of interests. "Life should be a growing process, not a winding down process," Gelbord said. "It's all about feeling vital."