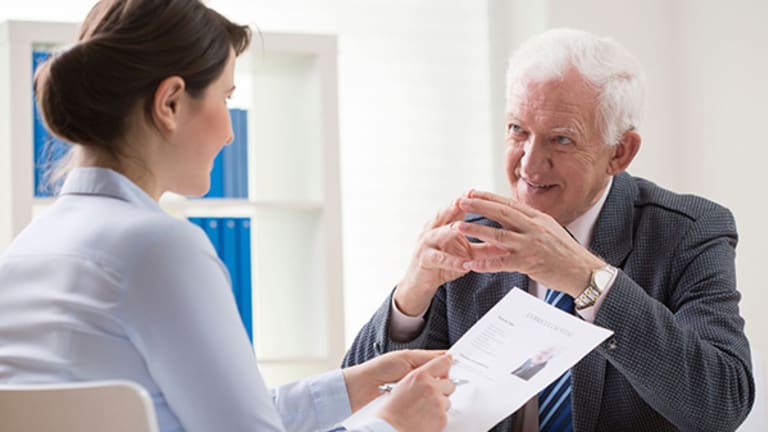 Will You Work When You Are Over 70?
Some can't afford to retire, ever. Many just want to keep working. For a growing number of Americans, punching the clock is part of their day after age 70.
New research from global advisory firm Willis Towers Watson is a wake up call for those nearing retirement: one in four now say they won't be able to retire at 70, and maybe never will be able to. That same research found that the average American expects to retire at 65, but 50% say they may have to work until 70.
Interestingly, it's not just Americans who think this way. Other research from Willis Towers Watson says that 40% of Australians expect to work to 70 or older.
Just what can the 70+ crowd productively work at? There's the question. The reason for the need is obvious - inadequate retirement savings and or pensions - and the solution is just as obvious: work longer.
Another motivator: many seniors want to stay and feel relevant, useful. And work is a primary means to get there. Not everybody wants to spend all day on the golf course or watching reality shows on TV.
But face facts. A lot of companies really are not interested in hiring the 70+ worker, said Andrew Miller, CEO of executive recruiter BrainWorks in New Providence, N.J.
It might be illegal, but age discrimination in hiring - said multiple experts - is pervasive. That just is reality.
But, said Miller, smaller companies often are unbothered by age if the candidate brings experience the company needs. That's all the truer in small companies, because most want a fast ROI on new hires, and they also rarely have in-house training abilities.
This is key advice: tailor the work search to organizations that are likely to be senior friendly. Also hunt for jobs that are known to mesh well with seniors. But don't think that only means greeter. Kristin Scarth, career services manager at Employment BOOST in the Midwest, added: "With ageism becoming a bigger issue every day, many who are older think that they have to settle for the 'Door Greeter' job at a big box store, and we want them to know that that isn't the case. Jobs that can leverage your years of wisdom, life experiences, education and work experience are always good places to target."
Such as? Probably the biggest advice from many experts is to seek to bring in work as a consultant - or part-timer - in whatever field you had worked in. There always are organizations that want to hire expertise à la carte and rarely is age an issue. If anything, seniority may be a plus, because it suggests broad experience.
Another tip: seek project work or part-time gigs. 81-year-old Art Koff, who runs RetiredBrains.com, said "we find many in the 70+ age group are seeking part-time, project based or seasonal employment. These are basically the best jobs for this demographic to go after as employers actively recruit older Americans for these kinds of jobs as most of these jobs do not pay benefits and benefits are not as important once you are 70+. Typically the kinds of jobs that are of particular interest are working for tax services on a temporary basis during tax season, or for Macy's or other retailers during the holidays or working at resorts and for the concessionaires who run the hotels, restaurants, gift shops and marinas."
Seniors who look for work definitely are finding it. For instance, Jan Arney, a 78-year-old San Francisco Bay area resident and a retired school principal, said she has kept busy as an educational consultant working on projects such as assessments of schools for accreditation purposes. It's work, she said, that leverages what she had done for many years as an employee and now she does it because it keeps her abreast of trends and developments.
77 year-old Sally Haver in Massachusetts - a longtime recruiter and placement advisor - said that she stays very busy selling her writing skills, especially to clients who want to freshen up their resumes. She also helps clients with their professional bios. She added: "people are hiring me all the time to edit, draft and fix their written materials."
Want more pointers? Scarth indicated five more positions she said are plentiful for the 70+ crowd: "Four of the best jobs for those over 70 can be life coaching and outreach, phone research in polling and surveys, bookkeeping, and administrative work in healthcare where reliable and dependable people are needed."
A final suggestion: become an entrepreneur. Data from Babson College in Massachusetts say that 4% of entrepreneurs are 65 to 74 and, stressed Babson, this choice is not necessarily need driven. "Only 6% of those age 65 to 74 report necessity-motivation," said Michael Chmura, a Babson spokesperson.
Bottomline: there is indeed work life after 70, and it can be both fun and lucrative. That's what an increasing number of seniors are reporting.
This article is commentary by an independent contributor. At the time of publication, the author held TK positions in the stocks mentioned.