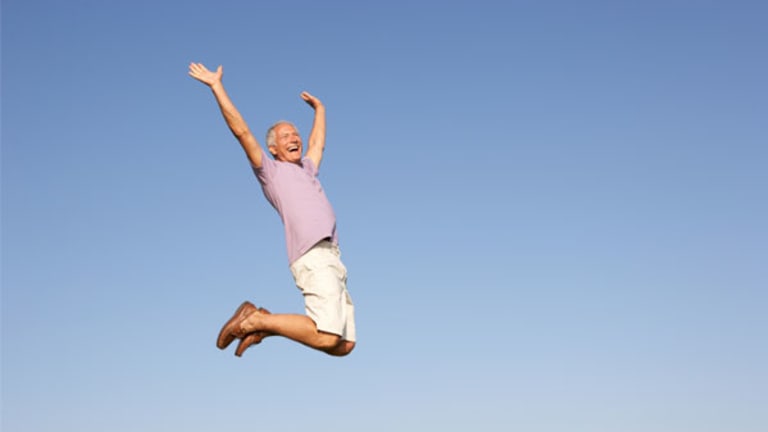 Why Your 401(k) Access Could Be Denied
If your investment holdings are tied up in real estate or other difficult-to sell assets, you may not have as much access to your money as you'd think.
More retirement fund holders may be realizing they don't have as much control of their money as they thought.
As more laid off and nervous 401(k) holders apply for withdrawals, some funds are having trouble delivering cash to their customers because the money is tied up in underlying investments. These are investments that are essentially somewhere else, like in real estate.
Raising Cash
Investors in the Principal U.S. Property Separate Account with Principal Financial, for example, are currently subject to limitations on withdrawals, possibly until the end of the year or beyond if they don't qualify for a hardship withdrawal.
"Unlike investments in stocks or bonds, this account invests in owned real estate and must sell properties in order to raise cash," explains Terri Hale, a Principal spokeswoman.  Hale says the combination of overall market turmoil, a difficult real estate market and a global credit crisis has dramatically slowed down the sale of commercial real estate, so having cash to pay investors looking to withdraw money has been difficult. 
In addition, if the underlying investment in real estate is sold at too low of a price, just to generate cash, that would limit the returns to investors who aren't looking to withdraw now.
Increasing Hardships
While access to immediate cash may not have been much of a concern before the economic downturn, it may seem especially troubling for some now. 
Hardship withdrawals are continuing to rise, according to a report from Fidelity Investments earlier this year.  Hardship withdrawals can only be taken when there is an immediate, heavy financial need, such as for medical bills or imminent foreclosure, Fidelity says, and the average hardship withdrawal amount was $6,000.  This demand for cash puts more pressure on funds than they would otherwise experience in a more favorable economic environment.
Many fund prospectuses actually list limitations on liquidity as a matter of course, so it's a good idea read the all of your 401(k) documents.
"Some of the funds' prospectuses would say there's a monthly or quarterly distribution policy," meaning distributions of funds wouldn't be available except on a monthly or quarterly basis, says Timothy S. MicKey, managing director of Monument Wealth Management.  "If people really read the prospectus they would know."

The Bottom Line
"I don't think [withdrawal problems are] all that prevalent," says MicKey.  "Most companies that have these types of investments are not the average 401(k) plans."
If your investments are affected by a similar freeze or limit on withdrawals, you may have to wait until the end of the year or later to receive distributions from your 401(k).  
"Unless the current economic environment improves more rapidly than expected, we do not anticipate that we will be able to make any queue distributions until late 2009 or beyond," says Hale of Principal Financial.
Of course, withdrawing from or cashing out your 401(k) should be your absolute last resort, after using your emergency savings, and maybe even borrowing money from family or friends.  
And remember, if you do borrow money from your 401(k), you'll miss out on interest.  If you're taking out a substantial amount, that could mean a significant dent in your retirement funds, plus possible additional penalties and taxes.
Related Stories:
7 Ways to Sock Away Emergency Cash
How to Roll Over Your 401(k) Into an IRA
Are 401(k)s a Bad Idea?
—For the best rates on loans, bank accounts and credit cards, enter your ZIP code at BankingMyWay.com.