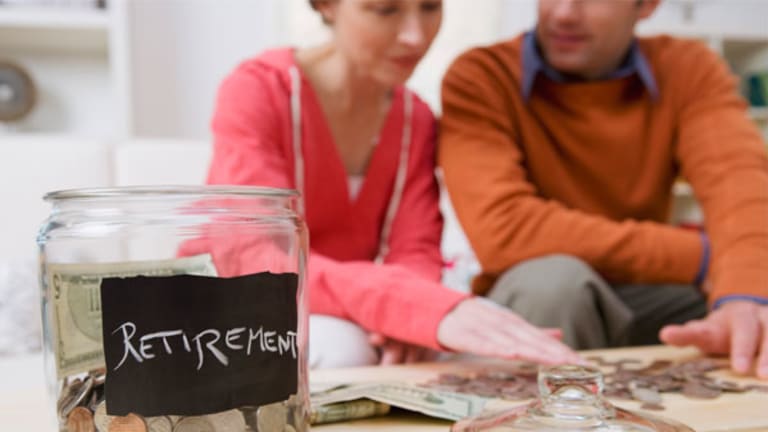 Why You'll Probably Retire Twice
Retirement has been cut short for many workers with this percentage being forced back to work due to financial reasons.
NEW YORK (MainStreet) — Retirement has been cut short for many workers with close to 48% being forced back to work due to financial reasons, according to a new study.
"The average American can avoid retiring twice by taking advantage of their 401(k)s, retirement plans so they can save enough to avoid needing a second employment," said Brenda Hendrickson, author of How to Be a Frugal Millionaire (iUniverse, 2008).
An ING Direct survey found that 33% of previous retirees re-entered the workforce, because they did not have enough money saved for retirement and 31% cited increased living costs. Of the half who were forced back to work for financial reasons, 31% returned on a full-time basis.
"You can't put your financial future on the back burner," said Peter Aceto, president and CEO with ING Direct. "Among the many other financial priorities we face during our prime working years, we need to make sure that retirement planning doesn't get overlooked."
Healthcare may have something to do with the need for some to retire twice in one lifetime.
"People often have to go back to work or find a second career because they need medical insurance," Hendrickson told MainStreet. "They might not be old enough yet to collect Medicare."
If given the opportunity to re-visit their 20s and 30s, 29% of retirees who re-entered the workforce said they would have found a way to save more for retirement, 24% said they would have started saving earlier and 11% said they wouldn't have spent money so mindlessly.
"If you start saving in your 20s, putting away 8 to 10% of your income will probably be sufficient," said Stephen Gierl, certified financial planner and principal with Gierl Augustine Investment Management. "If you wait until your late 30s you will need to save at twice that rate, which is not easy to do."
A separate but related ING study found that largely 64% of working millennials aged 18-34 are contributing regularly to their retirement savings, 69% are not maxing out their annual contribution and 61% admitted having no idea how much they need to save for retirement.
"Unfortunately, we live in a carpe diem and instant gratification society, which does not mesh well with the roots of the retirement dilemma," Gierl told MainStreet. "The big change in the retirement picture has been the decline of pension plans. As older companies replaced pensions with 401(k)s and newer companies offered 401(k)s from their inception, the burden of providing a lifetime of income fell on the shoulders of the workers. This is a serious problem for the many who want to live for the day."
For many, the reality of life after work isn't what they imagined. About 45% said the cost of living was higher than anticipated and 27% said it was more of a financial struggle than originally thought.
A bucket approach to investing can assist with an ever increasing cost of living in retirement.
"The income needed for the first three to five years is put in to very conservative fixed income investments while assets needed for income in years five to ten can include some growth investments such as stocks," Gierl said. "Assets needed for income years 10 to 15 can include even more growth and so on. This process insulates the retiree from taking withdrawals from a declining pool of money and still provides a mechanism to keep up with inflation."
The survey found that 40% would have maxed out their annual contribution if they had a better understanding of how much was needed to retire, while 16% felt they would have benefited from a good financial role model. Interestingly, 20% confessed that nothing would have motivated them.
For those having to work through their golden years due to financial reasons, 58% believe that they'll be able to retire in five years but 24% are still only hopeful.
"If they have saved enough from the first retirement, then they can take on a second job on a part-time basis for the second retirement," Hendrickson said. "The key is living within your means during the first retirement so there will be enough money."
--Written by Juliette Fairley for MainStreet