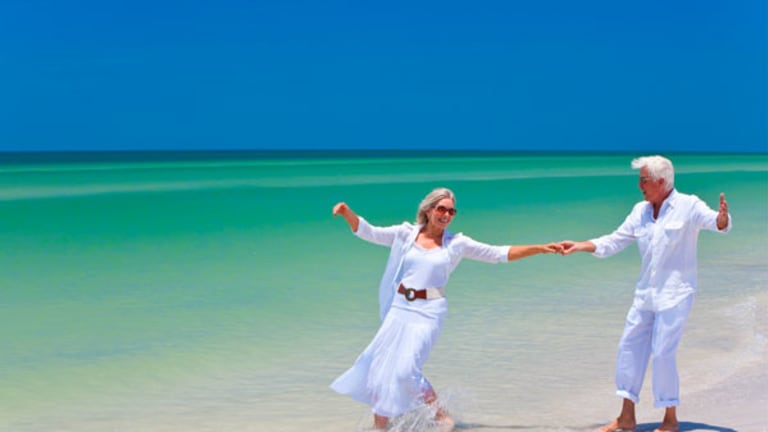 Why You Might be Getting Screwed on Your 401(k)
If you're working at a small company, this is all the more the case.
NEW YORK (MainStreet)—Employees at smaller firms often miss out on the 401(k) advantages offered by larger employers because of the fees incurred.
The fees can add up quickly and hurt your overall investment return. A new Bankrate.com analysis found that the higher 401(k) fees charged by smaller employers can cost investors over $113,000 more than the lower fees charged by large employers over a 35-year period.
"Employees should care, because at the end of the day, the amount of the fees can have a dramatic effect on the amount of money you have at retirement so you should cut costs wherever you can," said Sheyna Steiner, Bankrate.com senior investing analyst.
Once employees reach retirement the impact can be massive since people at very small companies pay three times more than employees at large companies, she said.
"Large companies have economies of scale in their favor," she said. "They have more employees and negotiating power with service providers. Small companies aren't able to devote as much time and personnel to their retirement plans."
Small companies in the analysis typically have 25 participants and $1.25 million in assets. At the other end, there are very large companies with 2,000 participants and $100 million in assets. Smaller plans cost more money to manage and the fee is spread out among fewer employees.
One issue is that participants often do not see the fees itemized because they are bundled into the mutual fund expense ratio, which pays for the cost of the plan and service provider, Steiner said.
Employees can choose an index fund within their 401(k) plan, because those fees are always lower than an actively managed fund, she said.
They can also discuss changing plans with the CEO or founder of the company, who has an incentive to change the plan because they are also participants.
Investment expenses, which make up a huge part of plan fees, vary greatly according to fund size, said Scott Holsopple, director of retirement solutions with The Mutual Fund Store® and president of Smart401k. Smaller plans simply don't have access to many of the cheaper share classes that large plans use to lower fees.
Administrative and recordkeeping services come with a price tag, too. Since small companies lack the negotiating power of large companies, they tend to end up with more costly plan providers, he said.
Another option for employees is to check whether the funds in your plan have purchase or redemption fees, said Holsopple.
"It's reasonable to expect no-load funds in your retirement plan – funds without such fees – so speak up about it if you suspect otherwise," he said.
Employees can also chose alternatives with fewer fees, said Eric Greschner, financial planner for Regatta Research & Money Management in Houston.
"One of the primary options is to get inexpensive index mutual funds, exchange traded funds or individual bonds so they can eliminate the expense ratios," he said. "If there is not a matching program at their company, they may want to consider also investing their money into an IRA, Roth IRA or spouse's 401(k) plan."
--Written by Ellen Chang for MainStreet