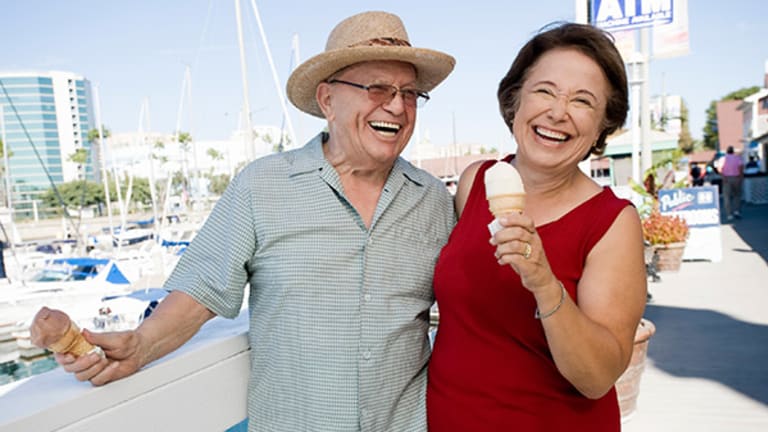 Why You Are Unjustifiably Confident About Your Retirement
While Americans' confidence in having enough money to retire is remaining steady, preparation for those golden years still seems to lack.
While Americans' confidence in having enough money to retire is remaining steady, preparation for those "golden years" still seems to lack.
Workers who felt "very confident" about having enough money for a comfortable retirement dropped just one percentage point from last year — to 21% — according to the Employee Benefit Research Institute's annual Retirement Confidence Survey.
But why are Americans feeling more confident — especially when only 69% of workers reported they and/or their spouse had saved for retirement? That number hit a high in 2009 at 75%.
"During the Great Recession many people were forced to learn a new kind of financial resilience through drastically changing the way they lived — moving in with family or taking jobs in different industries," said Rebecca Schreiber, a certified financial planner and co-founder Pure Financial Education. She said this experience and knowing they can adapt to difficult financial time has given these Americans more financial confidence overall — but doesn't provide the knowledge they need to make the most out of their retirement plans.
"Strong financial and workplace benefits education would bridge the gap, enabling these growing savers to increase their confidence and put their money to work for a comfortable retirement," Schreiber said.
According to the study, those who are not saving enough now simply believe they can push it into the future. One in five say they will have to save more later — while 15% say they will have to work in their retirement and 14% plan on pushing back retirement.
"I believe many Americans, living in debt now and suffering since the recession, are simply lowering their definition of comfortable," said Howard Dvorkin, chairman of Debt.com.
Dvorkin said he believes Americans are woefully underestimating what it takes to retire.
"They've seen their parents live nicely on a pension they won't get, and for less years than they're likely to," Dvorkin added.
Regardless of how prepared workers are today or not, the numbers in recent years show great strides in confidence from the post-2008 economic recession stats — which saw record lows between 2009 and 2013, including just 13% in 2013. Those somewhat confident in their retirement also increased from 36% last year to 42%, and those not at all confident decreased from 24% to 19%.
Kevin Gallegos, vice president of Phoenix operations for Freedom Financial Network, said many —if not most — Americans, should not feel very
about retirement.
"We know that most people do not have enough saved – in an emergency fund, let alone in retirement funds," he said. "The study itself says that 39% of workers 'guess at how much they will need to accumulate' for retirement."
Gallegos said according to the New York Federal Reserve, debt owed by people age 50 to 80 increased by 59% between 2003 and 2015, and the Great Recession was particularly hard on this group, with the falling market severely affecting their retirement savings. While many may plan of saving more later or work into retirement, Gallegos said they also must understand health issues may crop up later that prevent them from working later, as well as other life changes as people age.
"Expenses that can come up in retirement may be different from today's expenses," he said.
Lastly, people tend to think they spend less than they do, and most never do simple things like create and use a budget to track expenses, said Gallegos.
"A reality check would open their eyes to learning how much they spend each month and realize they'll need nearly that much coming in when they are not working if they are going to retire," he said.