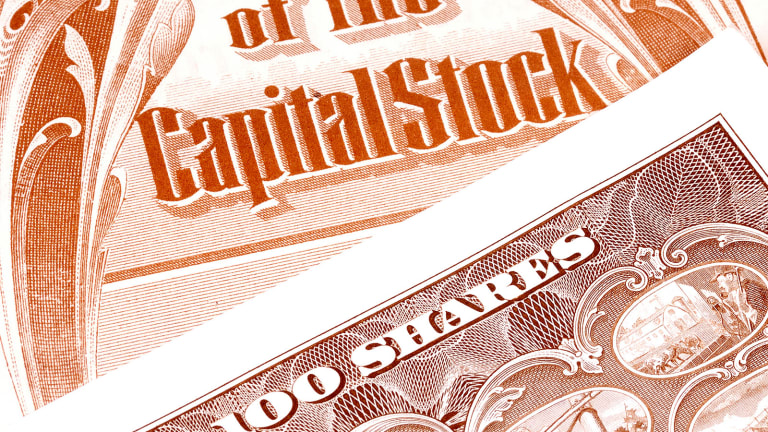 Why Many Americans Still Aren't Putting Stocks in Their Retirement Plans
Even though stocks outperform less risky investments, a survey by Bankrate finds that 52% of Americans don't own any stocks.
NEW YORK (TheStreet) -- More than half of Americans still do not own stocks even though investing early can boost their retirement portfolio by tens of thousands of dollars.
Even though returns from the stock market are better than those of less risky investments such as bonds over long periods of time, a recent survey by Bankrate, the North Palm Beach, Fla.-based financial content company, found that 52% of Americans do not own any stocks.
The survey found that 53% of people who don't own stocks said they don't because of a lack of money. Only 42% of Millennials gave that reason for not entering the market, while 58% of those aged 65 and old stated they lacked the savings to invest.
The other deterrents for shying away from stocks are not surprising. Twenty-one percent of people said they lacked enough knowledge about stocks to invest, while 9% said they didn't trust brokers or advisers, 7% said the stock market is risky and 2% said they were worried about high fees.
"Stocks aren't only for the rich, so even if you start small, investing in stocks through mutual funds or ETFs can help you build wealth over the long term," said Claes Bell, CFA, Bankrate.com banking analyst. "The key is to have an investment plan in place that aligns your investments with your risk tolerance and goals."
Millennials and Gen X-ers who do not even invest in stocks in their 401(k)s or IRAs should invest in low-cost mutual funds or use robo-advisers to manage their money.
"Only 26% of people ages 18 to 29 own stocks, and that's a major issue," Bell said. "They are losing years and years of potential earnings by not doing that."
Part of the problem is that many people think you need to start with a large amount of money to invest in the market, Bell said. That belief is a fallacy and starting with a small amount of money while adding to it consistently will "provide really meaningful returns," he said.
When he turned 18, Sean McCarthy opened his first Roth IRA with $2,500 he earned from a summer job, which he touts as the "best financial decision" he has made. Now 21, the social media coordinator in Camarillo, Calif., said learning the power of compounding growth is crucial.
"It would put younger investors worlds ahead of where they otherwise would be," McCarthy said. "Granted, I started when the market was bouncing back from the recession and I saw huge returns in a seemingly small amount of time. I have tried to add at least $750 to $1,000 per year in the Roth IRA since then."
The greatest advantage that investors have being in the market for a long time, said Robert Johnson, CEO of The American College of Financial Services in Bryn Mawr, Pa.
"Perhaps the most important investment adage is, 'It's about time in the market, not timing the market,'" he said.
The impact of investing early can be tremendous and easily double or triple the amount of money you will have in your nest egg. A 25-year-old who starts investing $5,000 per year into an account earning 10% annually will have amassed $2.213 million by the time he or she reaches 65, Johnson said.
If that same person waits until he or she is 45 to invest and allocates four times that amount annually, or $20,000, into an account earning 10% annually, then that individual will have amassed only $1.145 million.
Investors who allocated their funds in small-company stocks yielded an average of 16.9% compared with 6.3% for long-term corporate bonds from 1926 to 2013, according to data published by Ibbotson Associates. Large-company stocks produced a yield of 12.1%, vs. a 3.5% return for Treasury bills over the same period.
The aftermath of the financial crisis, in which the
S&P 500
index declined by nearly 40%, is still fresh in many investors' minds. Although people vow to never repeat that experience, too many sold after the swift decline and never got back in the market.
During the past six years, the S&P 500 has produced a return of 157% with reinvested dividends, said Don Shelly, a finance professor at Southern Methodist University's Cox School of Business in Dallas.
"We often see individuals watching this from the sidelines and decide they can't stand missing out on these kinds of gains and jump in at the end of a bull market," he said. "Ultimately, they end up compounding the problem by both selling at the bottom and buying at the top."
Although the stock market has years of smaller returns, it tends to rise over time, said Audra Lalley, a financial adviser at Miracle Mile Advisors, a Los Angeles-based investment advisory firm.
"Making money by investing rather than by working for it directly is a formula for success in building wealth," she said. "The stock market is not a 'gamble.' Think hard before sinking into the cynical trough that investing is not for you. It is definitely for you, in one way or another."
One of the best ways to increase your retirement portfolio is use auto-escalation, an option where your allocation increases by a percentage or set amount of money, said Grant Easterbrook, co-founder of Dream Forward Financial, a new low cost 401(k) plan based in New York.
"If you can invest early and set up it up, this is a great way to start investing," he said. "I would recommend that people be honest with themselves. If they're busy and have trouble remembering to check their investments and the markets, they really should use low-cost passive funds."
Although there is a direct conflict between logic and emotion when it comes to investing, the long-term approach will increase your odds, said Cary Guffey, a financial adviser with PNC Investments in Birmingham, Ala.
"The longer you wait, the more you will have to save on a monthly basis to achieve a specific dollar goal," he said. "The sooner you begin to save, the more compounding plays in and reduces the monthly amount needed to reach the goal."