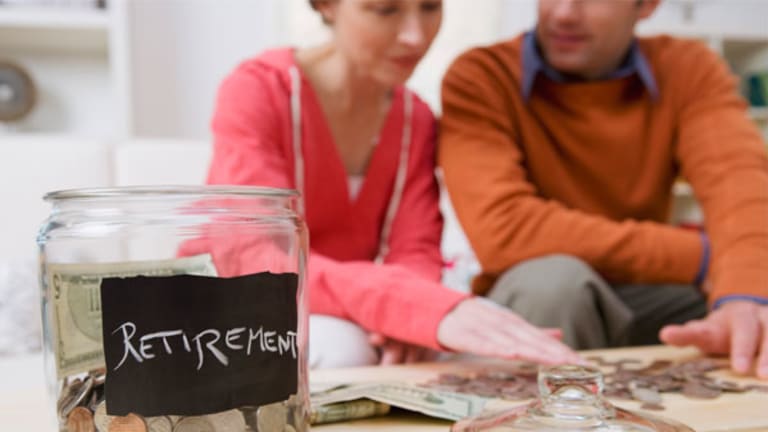 Which Cities Have Retirement Confidence?
Ameriprise ranks cities for retirement optimism, with San Francisco high and NYC at the bottom.
Ameriprise ranks cities for retirement optimism, with San Francisco high and NYC at the bottom.
BOSTON (MainStreet) -- How confident are you that you'll have enough money to retire on? The answer may depend, in part, on where you live.
Ameriprise Financial's (Stock Quote: AMP) "City Pulse" index found that while the number of Americans who claim to be preparing financially for retirement has remained relatively steady during the past 12 months, consumers in many of the nation's largest metropolitan areas report that they feel significantly less confident than they did a year ago.
The most confident parts of the country, when it comes to retirement, were San Francisco, Sacramento, Calif., and San Diego. Indianapolis ranked last in the list of confident states, with New York City and Atlanta rounding out the bottom of the list.
The rankings were scored based on responses to a national survey that measured consumers' likelihood to have determined the amount of money they need to save for retirement and their actual saving habits. It also took into account "if people have planned for a variety of activities during retirement and expressed confidence about achieving their retirement goals."
National trends reveal increased skepticism regarding retirement prospects.
According to Ameriprise, while 75% of Americans say they've taken steps to prepare financially for retirement, "the economic uncertainly that has persisted over the past year appears to be taking a toll on people's emotions." Only 18% of those surveyed said they believe they'll "achieve their dreams in retirement," down from 21% last year. When asked how they feel about this stage of life, more Americans expressed negative feelings than last year, including the number who say they feel worried (24% vs. 21%), anxious (21% vs. 17%) and depressed (10% vs. 8%) when they think about retirement.
"A bit of pessimism is understandable considering that the financial markets have been highly volatile, unemployment remains high and many have seen the value of their homes continue to decline," says Suzanna de Baca, vice president of wealth strategies at Ameriprise Financial, in a statement. "While all these issues can make focusing on retirement difficult, they also underscore the need for careful planning that doesn't just take in account the things you can control, but also factors in the impact of those you can't."
California was among the states with residents who seemed the most prepared, mentally and monetarily, in retirement efforts. "Residents of Sacramento and San Diego reported being more proactive about planning for retirement than other Americans," Ameriprise says.
Nearly a third (31%) of Sacramento residents and 35% of San Diego locals say they have determined the amount of income needed in retirement, compared with only a quarter (25%) of people surveyed nationwide. In Los Angeles, 78% of respondents said they are preparing financially for retirement -- a significant increase from last year, when only 63% said they were doing so; 70% reported "positive feelings" about retirement, compared with only 60% last year.
On the opposite end of the spectrum, just 27% of Indianapolis residents reported they feel "hopeful" about retirement, compared with a third (33%) of those surveyed nationwide; only13% said they believe they will be able "to achieve their dreams" in retirement.
Significantly fewer New York City (30%) and Atlanta (31%) residents say they feel on track for retirement than do so across the U.S. (37%). Low numbers of New Yorkers also report feeling very confident about their financial future (17%) and in their ability to reach their retirement goals (20%).
Ameriprise offered the following ranking of 30 metropolitan areas in regard to retirement readiness and outlook (with last year's rankings appearing in parentheses).
1. San Francisco-Oakland-San Jose (12)
2. Sacramento-Stockton-Modesto (4)
3. San Diego (6)
4. St. Louis (17)
5. Portland (24)
6. Hartford-New Haven (7)
7. Dallas-Ft. Worth (11)
8. Los Angeles (30)
9. Orlando-Daytona Beach-Melbourne (28)
10. Philadelphia (22)
11. Chicago (13)
12. Pittsburgh (18)
13. Tampa-St. Petersburg (19)
14. Seattle-Tacoma (5)
15. Houston (14)
16. Denver (8)
17. Phoenix (16)
18. Minneapolis-St. Paul (1)
19. Raleigh-Durham (2)
20. Detroit (21)
21. Baltimore (9)
22. Charlotte (27)
23. Boston (10)
24. Miami-Ft. Lauderdale (20)
25. Washington D.C. (23)
26. Nashville (3)
27. Cleveland-Akron (25)
28. Atlanta (15)
29. New York City (26)
30. Indianapolis (29)
Raleigh-Durham, N.C., and Nashville, Tenn., tumbled dramatically from last year, and Minneapolis-St. Paul went from a peppy No. 1 to a dejected No. 18.
"While it is difficult to cite a specific reason for these metros' dramatic falls, the Twin Cities area faced rapidly declining home prices, tornadoes and a state government shutdown in the past 12 months. Similarly, Raleigh-Durham was plagued by both tornados and flooding -- suggesting that more pressing financial obligations may be taking precedence over retirement planning in these cities," the Ameriprise study said.