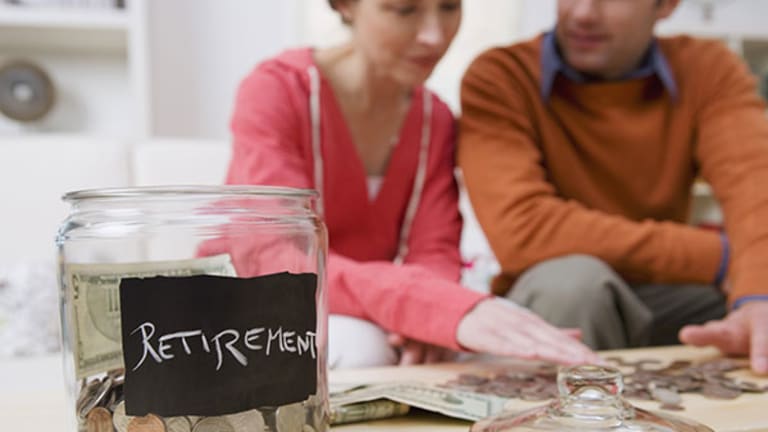 Where You Live May Decide at What Age You Retire
In six states, most people retire by age 62. In nine states, it's 65. Here's what's behind those differences.
Editors' pick: Originally published Nov. 2.
New data crunched by SmartAsset reveal a startling insight: where you live may decide when you retire. That's because some states have an average retirement age of 62. In other states it is as high as 65. That's a big gap.
The data deliver other surprises. For instance, by age 63, about half the population is no longer working. Also, despite talk of more of us working much later in life, per SmartAsset's data, only 6% of Americans are working at age 80. There are state-by-state variations even on the elderly working, however. In North Dakota, SmartAsset said a staggering 9% of 80-year-olds work, 50% more than the national average.
But the big question is why do people in some states retire at 62, while in other states people customarily toil until 65? Experts are at the ready with explanations.
In these seven states, the average retirement age is 62: West Virginia, Kentucky, Missouri, Arkansas, South Carolina, Michigan and Alabama. In these states, the average age is 65: Utah, Wyoming, New Hampshire, Vermont, Massachusetts, Connecticut, New Jersey, Kansas and Nebraska.
Understand, too, that average retirement age in states does move year to year. Last year, for instance, SmartAsset found the average retirement age in Delaware was 62. Now it has popped up to 63. In New York, last year the average retirement age was 64. This year it fell to 63.
Know, too, that these are "average" numbers. They don't mean everybody retires at 62 or 65 or whatever. In Missouri, for instance, where SmartAsset found 62 to be the average retirement age, 38% of 65-year-olds are still working.
Back to the question: why do people retire younger in some states than others? Tom Foster, a MassMutual spokesperson, said that cost of living plays a role. That is, people in states with high costs -- he pointed to Connecticut and Massachusetts -- probably want to work longer. Upwards of 90% of retirees stay in the state where they retire, incidentally. So those over 60 in Boston probably are planning to stay in the Commonwealth after they leave the workforce, and for that they know they need a thick bankroll.
Lisa Vignola of Veritas Wealth Advisors seconded that thought. "If you live in a state/city that has a higher cost of living such as Manhattan or Los Angeles, usually individuals retire later to maximize their full Social Security benefits," she said.
"It's trickier to retire in high-cost states," agreed Vassar Byrd, a gerontologist and CEO of Rose Villa Senior Living.
In lower cost of living states, sometimes people apparently just realize, "I have enough money to retire!" And they do, without delay.
But money as such isn't the only explanation. Dennis Theodorou, vice president of JMJ Phillip Group, an executive search firm, said, "Another major driver is lifestyle. People tend to be hustlers in the big cities. Some like the grind and it keeps them sharp. Looking into the breadbasket of America and down South, people take their time a little more and are not in such a rush. I am not convinced people on the East Coast/big cities are in a hurry to retire as long as they are in a place in life where they are happy."
Another factor is at work in these numbers however. David Bach, author of The Automatic Millionaire and co-founder of AE Wealth Management, said, "People retire because they lost their work, they can't work or they don't want to work."
MassMutual research, cited by Foster, underlines this: 45% retire earlier than planned, usually due to "changes at work." Put bluntly, some seniors are nudged out of jobs before they anticipate, and, said multiple experts, that happens more commonly in states with high unemployment rates, where probably there are plenty of potential job applicants.
Added Foster: "Where there's low unemployment, people might continue to work to 65 and beyond."
Mississippi has a 6% unemployment rate. In West Virginia it is 5.8%. Alabama is 5.4%. In Kentucky it is 5.0%. All are states where the average person retires at 62. On the other side of the docket, New Hampshire has unemployment of 2.9%, Vermont is at 3.3%, and Utah is at 3.4%. All are states where the average retirement age is 65.
Know, too, that in every state, some people -- the planners -- retire early, because they can and they want to and all along they had a plan to make it happen.
Bottom line: where you live will impact when you retire. But so will a lot of other factors, such as the job market and your financial planning. That's the simple reality and a lot of it is yours to control.