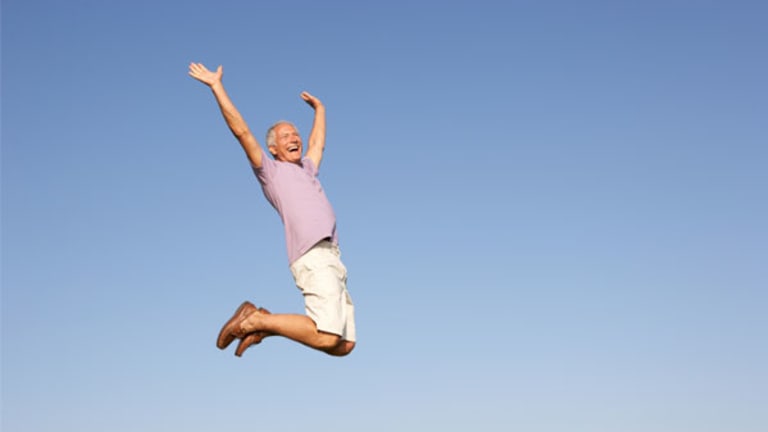 Publish date:
When Changing Jobs Do You Roll Over or Cash Out?
Investors are getting smarter about handling retirement plan distributions.
Investors are getting smarter about handling retirement plan distributions.
NEW YORK (MainStreet) — Investors are rolling over more than ever, and their retirement assets will be better for it. New research by the nonpartisan Employee Benefit Research Institute (EBRI) shows that when changing jobs, more workers are choosing to leave their retirement savings intact by transferring the funds into another tax-deferred investment, such as an IRA.
Using recently released U.S. Census Bureau data, EBRI analyzed how workers take "lump-sum distributions" from employer-sponsored retirement plans when they change jobs. Generally, investors have three options: leave the money in their current plan, roll it over to another employment-based plan or an individual retirement account (IRA), or cash it out (often triggering taxes and penalties). The choice can also be a combination of any two, or all three.
A greater number of investors chose to rollover their assets. According to the research, 45% of lump-sum recipients through 2012 moved the entire amount to another tax-qualified savings account. That's a sharp increase since 1993, when only 19% did so.
Only 7.5% of recipients took a lump sum distribution as cash, compared with 22.7% in 1993.
The number of workers who take a lump sum distribution for "consumption," such as buying a car or television, has decreased significantly since 1986, remaining near 15%. Of recipients who did not use their lump sum for a tax-qualified rollover, most were more likely to use it to improve their financial condition, such as paying down debt or buying a home, rather than spending it.
"What workers choose to do with their retirement plan assets upon a job change can profoundly affect their financial resources in retirement, particularly in the case of younger workers and those with large balances," said Craig Copeland, senior research associate at EBRI and author of the report. "While improvement has been made in the percentage of employment-based retirement plan participants rolling over all of their balances on job change, this behavior varied significantly across participants' ages at the point of distribution and the amount of the distribution."
Among those receiving a distribution when they were aged 61 to 64, nearly 56% used their distribution entirely for a tax-qualified savings rollover, compared with 32% of those who were 30 or younger.
Just over 18 million working Americans aged 21 and over reported receiving a lump-sum distribution from a retirement plan held at a previous job through March 2012. The average distribution was valued at $15,934.
--Written by Hal M. Bundrick for MainStreet