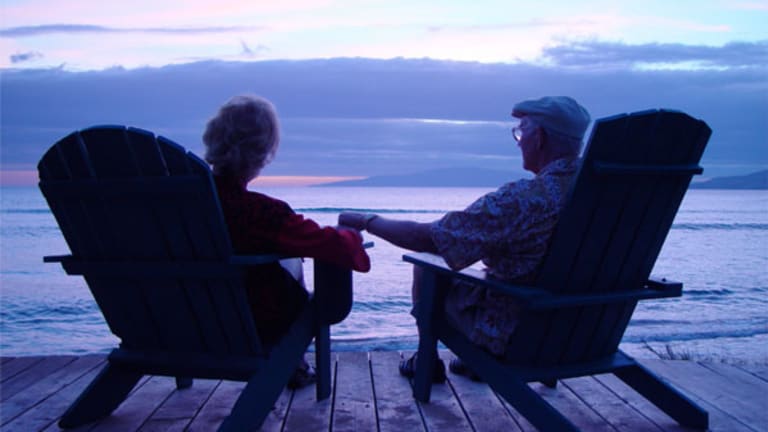 With an extra 30 years on Earth, what would you do?
Sail around the world? Try an "encore career" that is a better fit for the person you have become? Go back to school to study something you've always been interested in? Get involved in mentoring or teaching others?
It's a question worth contemplating, and one that many Americans are considering as they rethink the latter stages of their lives.
Americans today are living longer than ever. According to the Stanford Center on Longevity, Americans can expect to live, on average, an extra 30 years compared to a century ago.
Rather than thinking of those 30 extra years as "extended retirement," many Americans are taking the opportunity to draw their own, personal road maps for aging. That's why, in collaboration with the Stanford Center on Longevity, Allianz Life Insurance Company of North America (Allianz Life) developed The Gift of Time longevity study, to highlight the potentially life-altering opportunities that can present themselves when we have more years to enjoy.
Learn more about TheStreet's new Retirement Daily service here.
Along with showing how longevity is motivating Americans to reconsider some of their major, late-life decisions, the study reveals a sense of optimism for a longer life. According to The Gift of Time study, more than nine in 10 Americans (93%) said they have a favorable view of living 30 extra years.
As people grow older and think about their lives, they realize that a willingness to take more risks could have led to more fulfilling experiences, and that extra time and freedom would allow them to take some of those risks. Sadly, nearly a third of Americans surveyed said they regret the major life choices they have made, including not following their dreams, not taking risks with their career and not taking risks with their lives in general (new jobs, going back to school, etc.).
How would Americans take advantage of this gift of three more decades of living?
When asked to design the ideal longer life, 49% of Americans prefer a nontraditional path that is unique to their interests. Fifty-six percent of respondents would travel extensively, 35% would live in a different place, and 29% would pursue a dream or start their own business. And many believe midlife is also a good time to consider a detour from the previously-planned life path. Sixty-five percent of Americans do not think people should wait until retirement to explore, travel and try something new.
What do people believe is holding them back?
The study found that fears surrounding money and a lack of planning often prevent people from taking risks and following their dreams. While Americans are optimistic about the prospect of living an average of 30 extra years, 70% feel financially unprepared to live to 100 and beyond.
The good news is, despite these barriers, Americans also have a clear understanding that with proper planning they can succeed in designing and following a nontraditional life path. There's plenty of motivation, with 93% of Americans agreeing that they need to start putting more thought into their plans for longer lives.
For many people, living to 100 and even beyond has become a real possibility, and advances in medical science and healthcare have made it possible for more people to remain active and energetic later in life. People are learning from the example of others who are already taking advantage of living longer than they had expected, in relatively good health. Our parents' rules for aging no longer apply.
As you consider the next chapter in your life, think about the opportunities that previous generations reserved for retirement, then determine how your extra time could be reordered to take advantage of those opportunities sooner. Although it may be tough to determine how you'll pay for everything, with the flexibility more years will provide, there's actually less pressure to get it all done in a certain amount of time or by a certain age and more opportunities to prepare financially.
The smart plan is to start preparing for your long life now. With help from a financial professional, you can identify a financial strategy to help you take full advantage of the years ahead.
By: Kelly LaVigne
LaVigne is vice president of Advanced Markets for Allianz Life where he is responsible for the development of advanced programs that assist financial professionals in serving clients with retirement planning, estate planning and tax-related strategies. Prior to joining Allianz Life Insurance Company of North America in 2017, LaVigne was director of advanced markets and director of industry and regulatory strategies for Transamerica Capital Management. Before joining Transamerica, he led advanced markets for AXA Equitable. During his tenure at AXA, Kelly and his team published a book on retirement income planning, which was introduced as a tool for advisors to help develop or improve their retirement income practice. Prior to AXA, Kelly held leadership roles at ING/Aetna Financial Services and Travelers Life and Annuity.