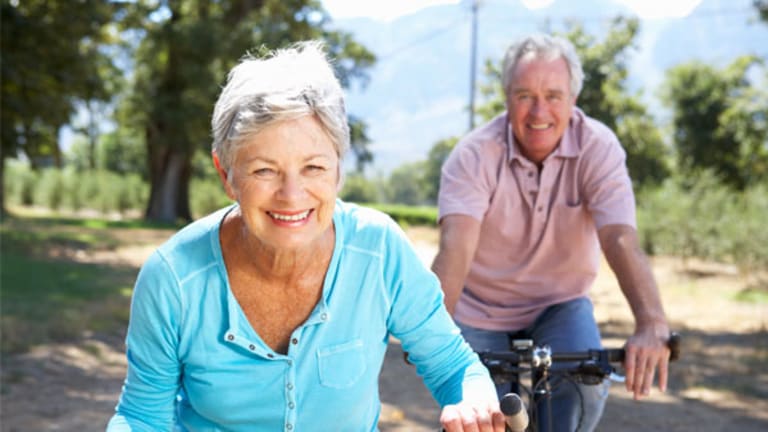 What to Do If Your 401(k) Match Disappears
Facing a 401(k) match suspension? Don't panic.
Facing a 401(k) match suspension? Don't panic.
Nowhere else in the investment world will you find as sweet a deal as the 401(k) match, a promise that your employer will contribute approximately 3% of your deferred salary to an account that grows tax-free until your retirement.
Some employees, however, may be souring on these extraordinarily popular retirement savings plans. High-profile companies like General Motors (GM) and Motorola (MOT) have announced plans to suspend matching 401(k) payments, at least temporarily, as part of more ambitious cost-cutting efforts by the firms.
But that doesn't mean employees should cut back their own 401(k) contributions and forfeit long-term retirement goals.
At a time when even the most employee-friendly companies are rethinking their 401(k) strategies, here are a few words to the wise:

Match suspension can help stave off staff reductions. It doesn't mean the fund is in jeopardy.
A 401(k) plan has no Federal Deposit Insurance Corporation guarantee or other coverage against decline. If you have significant investments in equity, as is the norm for those in there 30s, 40s and early 50s, account values can diminish. But with few exceptions—and these are largely among foundations and endowments with more aggressive investing policies - it is unlikely your 401(k) is invested in a hedge fund, since these investments offer little information or "transparency" to plan participants. Even if there's no employer match, "there is no reason whatsoever to believe your 401(k) does not continue to be a valuable tool for meeting your retirement goals," says Eric Levy, a worldwide partner at the HR consultancy firm Mercer Inc.
Focus on overall retirement goals, and try to increase contributions.
"Assuming you're not already making the maximum contribution you can make to the plan, see if you can fit it into your budget to increase your contribution to take up the slack," says Keith Newcomb, a financial planner and wealth manager with Full Life Financial LLC in Nashville.
One recent study by Aon Consulting and Georgia State University found that a worker earning $150,000 would need to replace 84% of that salary at retirement to continue the same pre-retirement standard of living. Here, Social Security will provide only 23%, or $34,500 annually, while the employer retirement plan and the worker's own savings must account for the remaining $91,500 annually.
Contribution ratios vary greatly with individual circumstance, but generally, "you still want to save the money you were counting on for the match," says Newcomb. That is, of course, unless you can find a better job with a better retirement package.
Discuss rebalancing and long-term asset allocation with a qualified financial planner—a CFP or CFA.
If you haven't checked a box on your 401(k) enrollment form requesting your recordkeeper rebalance the fund regularly, you are likely to find your account is now overweighed in bonds or other types of fixed income categories as a result of greatly depressed stock prices.
"Conceptually," says Levy, "you should be regularly looking at the asset allocation of your account relative to your age and risk tolerance. And looking to rebalance that at least on an annual basis if not more often." Many employers offer quarterly or semi-quarterly rebalancing programs, Levy notes, and many plans now offer target-date funds that rebalance automatically.
Remember, 401(k) suspensions are not necessarily forever.
Levy observes that as recently as Dec. 16, rental car company Dollar Thrifty Automotive Group, Inc. (DTG) announced it would reinstate its match for employees in 2009.