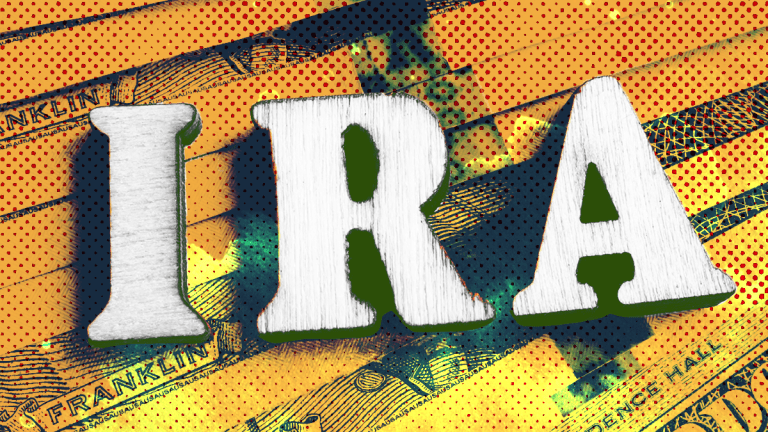 What Is a Self-Directed IRA?
Self-directed IRAs allow account holders to invest in alternative assets such as real estate, gold, and hedge funds.
A self-directed IRA is an account with an IRA custodian that allows account holders to invest in alternative assets beyond traditional holdings of stocks, mutual funds and ETFs. 
What Is a Self-Directed IRA?
A self-directed IRA (SDIRA) account is one where the custodian will allow account holders to invest in a variety of alternative investments generally prohibited by regular IRA custodians. Self-directed IRAs are typically offered as a traditional or a Roth IRA. Some custodians may offer small business retirement plans like a SEP-IRA or even a solo 401(k). 
Where Can You Get a Self-Directed IRA?
There are a growing number of self-directed IRA custodians that investors can consider. 
Two custodians that I have personal experience with, and whom I hold in high regard, are STRATA Trust Company and Rocket Dollar. That said this should not be taken as a recommendation, each investor considering opening or transferring a self-directed IRA account should do their own research and due diligence in seeking a custodian that is right for their needs. 
If you work with a financial advisor who deals with self-directed IRAs, they should be a good resource in finding the right self-directed IRA custodian for your needs. The IRS maintains a list of nonbank trustees and custodians. Some on this list are self-directed IRA custodians, others are not. 
Beyond that, investors need to perform their own due diligence into a number of issues regarding the custodian, including: 
The custodian's experience in the self-directed IRA space,
Their experience with the specific types of alternative investments you are looking to invest in via your IRA account. For example, if you are looking to invest in real estate or private equity does the custodian have expertise in the custody of these types of assets?
Does the custodian understand the unique rules surrounding the alternative investments you might be considering for your self-directed account?
Does the custodian have up-to-date technology and is their cyber security sufficient to ensure that your account is secure?
What are their fees for opening and maintaining your account? 
When Should You Consider a Self-Directed IRA?
A self-directed IRA can be a good alternative for investors looking to diversify their retirement investments beyond traditional asset classes like stocks, bonds and cash. 
Alternative investments held in an IRA can make sense for several reasons beyond just diversifying an investor's retirement portfolio. 
Many types of alternative investments lack the liquidity of individual stocks, bonds, mutual funds and ETFs. This longer holding period can dovetail nicely with the long time frame many IRA account holders may have until the funds from their accounts are needed in retirement. Putting investments with less liquidity in an IRA allows investors to hold more liquid investments in taxable accounts in the event the investor needs the funds for other purposes.
Holding alternative investments inside an IRA can offer tax advantages for the investor. As these investments earn gains of various types, these gains remain tax-deferred inside of a traditional IRA account and tax-free inside of a Roth account.
For many investors, their IRA accounts may be their largest source of investible cash. 
Examples of alternative investments that can be held inside of a self-directed IRA and generally not inside a regular IRA account with a regular custodian include: 
Real estate investments
Private equity
Private debt
Gold and precious metals
Loans including mortgages
Crowdfunding
Hedge funds
Structured settlements
Futures and commodities 
Risks of a Self-Directed IRA
The main risks of a self-directed IRA account are tied to the various rules surrounding what can and can't be held in an IRA as well as rules surrounding various transactions. Many of these risks fall under the heading of prohibited transactions. 
Prohibited transactions within the self-directed IRA can trigger a forced distribution of the IRA account, resulting in an unwanted tax hit and potentially a 10% penalty for a traditional IRA, and for a Roth in some cases. Some examples include: 
Transactions With Disqualified Persons 
Examples of disqualified persons include: 
Your immediate family including your spouse and children (including those who are adopted)
Parents and grandparents
The account owner
The spouse of a child
Companies in which the account holder is a greater than 50% owner 
Self-Dealing 
Self-dealing pertains to transactions that involve a business of your own, investments held outside of the IRA account or other conflicts of interest between outside holdings and the IRA account. Some examples include: 
Living in a property that is held inside of your IRA.
Paying yourself a salary to manage a rental property that you own within your IRA.
Remodeling your rental property held inside of your IRA on a DIY basis versus paying a contractor on an arm's length basis from the funds inside the IRA to do the work. 
Investments Prohibited Inside IRAs by the IRS 
There are several investments that the IRS rules specify that cannot be held inside of an IRA: 
Collectibles such as artwork, coins, rugs, gems and others.
Life insurance
Precious metals except those explicitly allowed. This is an area where a knowledgeable custodian can provide guidance.
S-Corp stock 
While some may look at self-directed IRA accounts as risky, they are really no riskier than any other IRA account. Beyond mitigating the risks listed above, there are some things investors can do to ensure they minimize their investment risks with a self-directed IRA. 
Perform proper due diligence when choosing a self-directed IRA custodian. There are a number of rules and procedures involved in the custody of a self-directed IRA account. An inexperienced custodian is a risk that investors should avoid.
Understand what you are investing in. This is always true with any type of account but is even more important when investing in alternative assets inside of a self-directed IRA. If investing via a crowdfunding platform, do your homework regarding the platform's principals. Understand who is managing a hedge fund you are considering. 
How to Open a Self-Directed IRA
Opening a self-directed IRA is done via a custodian who works with self-directed IRA accounts. There will be some sort of application process just like any other type of investment or retirement account. 
The account will need to be funded. This can be done via annual contributions or by rolling retirement assets over from another IRA or a company retirement account like a 401(k).
It's never too late - or too early - to plan and invest for the retirement you deserve. Get more information and a free trial subscription toTheStreet's Retirement Dailyto learn more about saving for and living in retirement. Got questions about money, retirement and/or investments? EmailRobert.Powell@TheStreet.com.