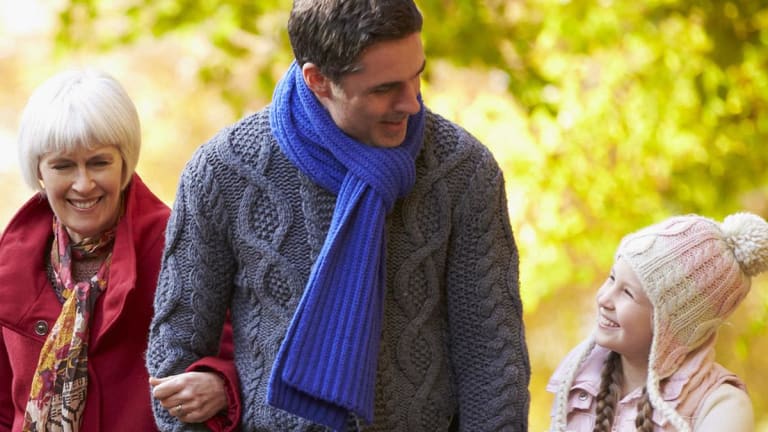 What ETF Growth Means for Retirement
Growth in ETFs offers new possibilities for retirement portfolios.
By Dan Weiskopf
The global ETF ecosystem is poised to continue to grow at about 20%, which means that by 2030 assets under management (AUM) could eclipse $30 trillion, a six-fold increase from todays $5 trillion in AUM. Asset growth is important, but what is more relevant is the opportunity that it may create for future retirees. As a reminder, ETFs are simply a next-generation, low-cost, mutual fund with benefits such as tax efficiency and transparency.
Sure, investors can buy and sell ETFs like stocks, but most ETFs are not traded in that way. Ultimately, these benefits allow for next-generation portfolio management solutions that arguably have the potential to offer retirement solutions that are different than the traditional market-cap weighted funds.
Experienced financial advisers and investors know that 10 years of easy money plus cheap or free access to beta has the potential to be disruptive in their battle to meet their client's goals. These same people also know that the 30-year bull market in fixed income is vulnerable and therefore they appreciate the need for alternative strategies. Most important, when people in their 50s and 60s are looking at their retirement portfolios, they should look at how they benefited by low volatility in their portfolios and an easy positive trend in the markets. They then need to ask why this trend should be expected to continue and what they will do if things change for an extended period of time. In 2018, fixed income year-to-date (YTD) was down about 4% as measured by the Bloomberg Barclays AGG (AGG) - Get iShares Core U.S. Aggregate Bond ETF Report . Perhaps this is not a big deal and YTD performance now is -1.8%, but it's certainly a short-term change in trend and possibly a foreshadowing effect on a normal 60/40 portfolio.
ETFs designed as differentiated research and thematic strategies potentially provide solutions in a portfolio that add alternative ingredients to traditional market-cap weighted ETFs. Thematic trends that are well established include: Robo Global Robotics & Automation (ROBO) - Get ETCT ROBO Global Robotics and Automation Index ETF Report , Amplify Online Retail ETF (IBUY) - Get Amplify Online Retail ETF Report , and First Trust NASDAQ CyberSecurity (CIBR) - Get First Trust NASDAQ CEA Cybersecurity ETF Report . The advantage to isolated exposure in these trends is that an investor knows where they stand. Ownership in these bets are clearly made in search of outperformance over a stated period of time. Playing offense with a clear thesis arguably helps an investor know when they are wrong versus simply making a bet on a broad market trend.
Conversely, playing defense with alternative hedge fund-like ETFs such as AGFiQ US Market Neutral Anti-Beta (BTAL) - Get AGFiQ U.S. Market Neutral Anti-Beta Fund Report is a portfolio designed to counterbalance traditional strategies and should help to offset market volatility. During the recent sell off, for example, BTAL went up and provided a buffer to the decline in both the equity and fixed income markets. BTAL is structured to go up in value when the market goes down through a hedging strategy that shorts 200 high beta stocks against long 200 low beta stocks. A 10-20% allocation to alternative ETFs that zig when everything zags can be helpful. This is a sophisticated product that may not be right for everyone, but some alternative types of investments can add value.
ETFs by their nature have utility based upon an efficient mechanism that captures trends in capitalism. What this means is that themes that a retiree can appreciate should arguably be researched and embraced. Capital markets should not be a mystery. Stocks go up as a result of supply and demand based upon trends that are driven by different factors. What are those factors? Simply put, examples of factors are investment ingredients like cash flow, balance sheet quality, momentum, value, small cap, large cap, and mid cap. There is no mystery here, but how factors are mixed is not dissimilar to a chef building a menu. Owning too much of one ingredient or factor breaks down the benefits of diversification and, as such, runs the risk of a person not achieving their investment goals in a timely manner. Bottom line: In the same manner that there is good reason to be skeptical about back tests, retirees should not be complacent about past performance in what they have held continuing in the future.
Keeping pace with the evolution of product development and access to different solutions will be a challenge, but that is not a reason for fiduciaries and investors to remain limited to the traditional 60/40 strategies. Market dynamics may be changing, so why not look to accessing different types of solutions?
Save 66% with our '12 Days of Holiday Deals' Sale. Join Jim Cramer's Action Alerts PLUS club for investors and get our best deal of the year. Click here for details or to sign up.
About the author: Dan Weiskopf is a member of the Investment Committee at Toroso Asset Management and the ETF Strategist for the ETF Think Tank. The Tank provides due diligence tools to advisers looking for differentiated solutions. Dan Weiskopf has over 30 years of buyside experience and has been focused on ETFs for over 15 years. Prior to joining Toroso he managed portfolios under the name Access ETF Solutions (2013-2018) and Global ETF Strategies (2008-2013). Prior to focusing on ETFs he founded MH Capital Partners (1995-2003), a long-short small cap hedge fund and worked at American Diversified Enterprises, a family office. Affiliated with Allen & Company. Fiduciaries and financial professionals can sign up for the Tank at ETFThinkTank.com or reach out directly to Dan Weiskopf at Dweiskopf@Torosoinv.com. It is important that all readers review the disclosure and manage their own risk. These comments should not be considered investment advice.
This commentary comes from an independent investor or market observer as part of TheStreet guest contributor program. The views expressed are those of the author and do not necessarily represent the views of TheStreet or its management.