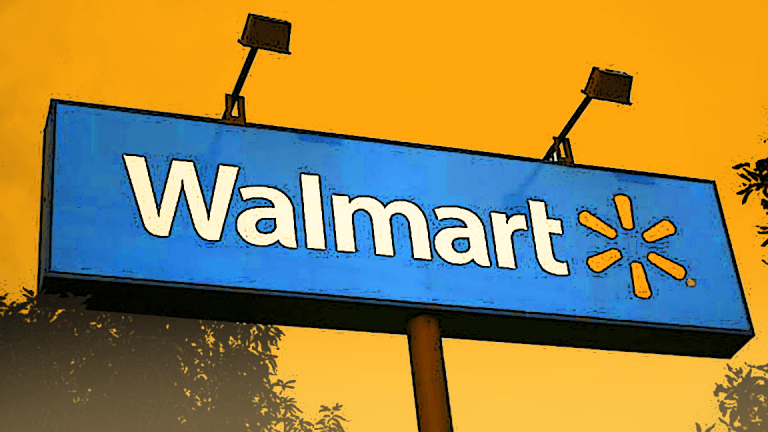 Publish date:
Here's What a Possible Walmart/Humana Deal Could Mean for Your Retirement
Paying for healthcare costs could be among your biggest concerns after retiring. Here's how the possible tie-in might change the way you access care.
Paying for healthcare costs could be among your biggest concerns after retiring. Here's how the possible tie-in might change the way you access care.
Walmart Inc. (WMT) - Get Walmart Inc. Report makes accessing a lot of things easier. Could the same go for healthcare?
Following reports that the Arkansas-based retailer could be mulling over a deal with Humana Inc. (HUM) - Get Humana Inc. (HUM) Report , it's worth examining how a tie-in between Walmart and one of the nation's largest insurers might change the healthcare landscape for retirees.
Senior-Focused Deal
Here's one important fact to get on the table: healthcare costs represent a significant amount of retirement costs. According to data last year from Fidelity Benefits Consulting,  the average couple retiring at 65 years old will need $275,000 to cover their healthcare costs in retirement. That figure increased from $260,000 a year earlier.
But it seems Walmart and Humana could tap into that important senior market in ways other healthcare deals haven't.
Individual Medicare Advantage made up 61.3% of Humana's consolidated premiums and services revenue in 2017, and Medicare Advantage has become recently one of the most popular forms of coverage among seniors. That means Humana already is strong in the senior market.
Walmart operates 4,700 in-store pharmacies and a number of primary care clinics, plus it has started offering lab tests, too. But this move could cement Walmart's footing in the managed care space. If the two linked up, Walmart would be better able to access health insurance and drug benefits businesses through a firm that's been particularly senior-focused in recent years.
Humana's strength in Medicare Advantage could become even more important for Walmart down the road as Medicare Advantage becomes more popular. Enrollment in Medicare Advantage as of June 2017 had grown 71% since the Affordable Care Act was passed in 2010, according to the Kaiser Family Foundation. In 2017, one in every three people enrolled in Medicare had a Medicare Advantage plan - that's 19 million beneficiaries.
Get Used to New-Wave Care
Walmart's online sales grew 23% in the fourth quarter of 2017, but that was a significant slowdown from the 50% online sales growth the retailer tallied a quarter earlier. In order to keep up with the likes of Action Alerts PLUS holding Amazon.com Inc. (AMZN) - Get Amazon.com, Inc. Report , Walmart needs to beef up its online sales growth.
"We expect that the retail pharmacy will shift to 50% -- 70% online (or omni-channel) dispensing," Bernstein analysts wrote of the possible deal Monday. "In this environment, we believe Amazon, CVS Health Corp. (CVS) - Get CVS Health Corporation Report , Walgreens Boots Alliance (WBA) - Get Walgreens Boots Alliance Inc Report and Walmart could all be major share players."
Analysts added that the focus on Walmart-operated Humana retail clinics is less likely than it might be for a tie-in such as CVS/Aetna Inc. (AET) . That could mean Walmart and Humana shift gears to more omni-channel or online services instead of adding onto Walmart's existing retail pharmacy locations.
As for Your Investments ...
A Walmart/Humana deal could lead to more disruption and responsive moves from companies including Walgreens and Amazon, Bernstein said. The landscape in managed care has been changing for some time now, and a Walmart move could precipitate quicker developments.
Bernstein said it is "awaiting Amazon's move," and expects it to partner with a firm such as UnitedHealth Group Inc. (UNH) - Get UnitedHealth Group Incorporated Report to focus on online pharmacy business. At the same time, "Walgreens needs to do something," analysts wrote. Strategies could include acquiring delivery assets to add to retail, merging with a managed care organization such as the newly minted Cigna Corp. (CI) - Get Cigna Corporation Report /Express Scripts Holding Co. (ESRX) , or merging with grocery retailers and "rationalizing" the space to avoid online threats.
More on Retirement Here
Retirement Is Coming. It's never too early -- or too late -- to plan, save and invest for the retirement you want and deserve. Let TheStreet's new premium subscription newsletter, Retirement Daily, give you the insider's edge on how to maximize and protect your most important investment, your retirement savings. Learn more about Retirement Daily and get a free trial subscription.