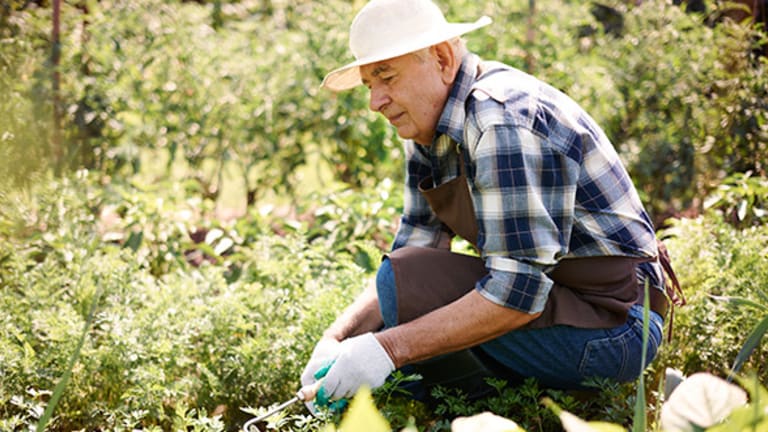 What 80-Year-Olds Can Teach You About Living a Good Retirement
When you really want to know what counts for success in retirement - ask an 80-year-old.
Too often, we look at the financial side of retirement from the perspective of people who are still working, and who haven't actually retired yet.
That's a mistake, as experience beats estimates just about every time. As Albert Einstein said, "The only source of true knowledge is experience."
So let's flip that script this time and look at the retirement issue backwards, by the true experts - the people in retirement who've made the mistakes and recovered to prosper as retirees.
The first stop is a new survey by New York Life of 500 that asks retired octogenarians one simple question: What does a successful and happy retirement look like? Here's a quick look at what the survey found:
- Income is king - When deciding when to retire, a majority (68%) of respondents said their financial well-being was among the most important factors, more so than their health (53%) or their age (42%).
- Early years the best in retirement - Nearly three-quarters (72%) of respondents agree that the earliest years of their retirement were some of the best years. Nearly half (49%) say that their best and happiest year of retirement was within five years of retiring - including 24% who say that the very first year was their favorite.
- You'll live longer than you think - Over half (54%) say that when they were planning for retirement, they were not expecting to live as long as they have. Steer your savings toward autopilot - Nearly nine in ten (88%) would advise younger generations to re-create pension-like income for their retirement. In fact, a majority (52%) feel that their auto-pilot income sources have given them greater peace of mind than accounts that they would need to actively manage themselves.
Clearly, there's a lot to learn from the senior set on surviving and thriving in retirement.
"We have all heard the saying, 'listen to your elders,'" said Ross Goldstein, managing director of retail annuities marketing division at New York Life. "In this case, we hope younger generations listen closely to what octogenarians report about how they planned for retirement and how this planning worked for them once they got there. We hope Boomers, Gen X-ers and Millennials will take action to find pension-like income that will allow them to retire and enjoy their younger retirement years."

Octogenarians say most of their income in retirement comes from Social Security (90% say so), followed by savings accounts, traditional pensions, permanent life insurance and managed investment accounts. Interestingly, 401(k) plans and mortgages are way down the New York Life list.
When asked to list sources of income 80-somethings "wish they had", however, 401(k) accounts are near the top of the list, along with traditional pensions and income annuities.
It's not all about money, though. Some retirees in their 80s say staying active is the key to a good retirement.
"I'm now 88, and I retired at 79," says Jim Herst, a resident of Highland Park, Ill. "I sold my business to an employee, and took a ten-year payout." Herst says his funds were well invested, and he added quarterly receipts from the sold business. "My income has been acceptable, and everything seems fine," he says. In his 80s, Herst started and maintained a professional coaching practice and has mixed that with weekly golf and winters in warm climes. It helps that he's in unusually good health.
"Surprisingly, I'm working harder and enjoy it more than when 'running' the business in my last years there," he adds. "I think keeping busy is the best advice I can offer to others in retirement."
Dr. Kenneth Herman, an 88-year-old retired board certified clinical psychologist and author of the book Secrets From the Sofa, says he continues to lecture on subjects relating to living a meaningful life - and that physical health should be a primary goal of any retiree. "I work out at a gym seven days a week," Herman says. "The mind and the body need to be stimulated. I have always had the discipline to eat healthy and to remain in shape."

80-somethings also look to reframe the issue of a great retirement and define success their own unique way. "As clients get into their 80s, they typically have gotten used to their budget and have few concerns about money," notes Pedro M. Silva, a financial advisor with Provo Financial Services Inc. in Shrewsbury, Mass.
"The word 'success' starts to mean health, longevity, and relationships," Silva says. "As they see their peers getting sick and dying, a successful retirement is one of health and family harmony."
So there you have it, straight from the mouths of the octogenarian set. Yes, money is important in retirement, but 80-somethings also define retirement success in myriad, non-financial ways. And their lives - and any retiree's life - are better off for it.