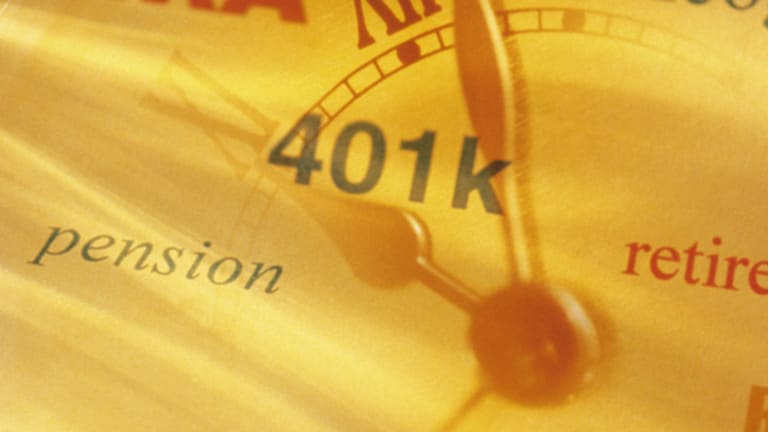 U.S. Retirement System Weak in Rankings
The U.S may have the lion's share of global retirement assets, but its performance not a world beater.
BOSTON (TheStreet) -- In recent days, the streets of France have been clogged with protests -- some violent -- in part because of a proposal to raise the national retirement age.
The furor over a proposal to raise the pension threshold to age 62 from 60 by 2018 is not likely to garner much sympathy from the many Americans struggling with a self-directed 401(k) and the ability of Social Security to meet their needs.
Unmoved as they may be by the plight of French workers, how does the U.S. stack up against the rest of the world when it comes to retirement issues?
Not that great -- sixth overall and ninth in "adequacy of benefits."
In the U.S., Social Security payments can be collected, at a reduced rate, from the age of 62. For those born before 1960, the age to collect the maximum benefit is 66; it's 67 for those born later.
Throughout Europe, countries are considering a boost in the retirement age to maintain the critical balance between pensioners and workers, an equation thrown out of whack by increasing life expectancies. Germany is gradually boosting the retirement age for pension participation to 67 from 65 from 2012 through 2029. Spain plans to go to 67 from 65. The British government will up its retirement age to 68 from 65 by 2046, and there are already debates over whether to push it as high as 70.
Greece is on track to increase its age requirement to 63 from 61 by 2015 in response to its ongoing economic woes.
In the U.S., the standard goal for retirement is to replace 70% of average annual income. In Italy, government pensions offer an 89% replacement on average. France, however, offers a less-generous 60% ratio and Germany an even lower 53%.
In a study last October by Mercer, a subsidiary of
Marsh & McLennan
(MMC) - Get Marsh & McLennan Companies, Inc. Report
and global provider of consulting, outsourcing and investment services, the U.S. ranked sixth among 11 countries evaluated on more than 40 factors intended to gauge public and private pension plan adequacy, sustainability and integrity. The index was billed as the first time the world's retirement income systems have been compared and ranked on a basis that considers a retirement income system in its entirety.
Within subcategories, the U.S. ranked ninth in "adequacy of benefits," meaning how much income is available to a retiree. And this specific data set was weighted most in the index, with the Netherlands, Canada and Sweden scoring highest.
The overall rankings were:
1. Netherlands
2. Australia
3. Sweden
4. Canada
5. United Kingdom
6. United States
7. Chile
8. Singapore
9. Germany
10. China
11. Japan
No country in the index was classed as having an "A-grade system." Mercer says this proves "even the world's most advanced pension models still need refinement to ensure they are robust enough to support the world's rapidly aging population." Countries with the lowest-ranking retirement income systems (Japan, China and Germany) could find that their "efficacy and sustainability will be in doubt if major weaknesses are not addressed."
The funding of defined-benefit plans in the U.S. and Social Security were cited as an ongoing challenge for the country in the study.
Recent research by
Allianz Group
(AZ)
looked at the state of the global retirement market.
It found that, despite the effects of the worldwide financial crisis, the global retirement market is expected to grow 66% by 2020, to $45.8 trillion.
Covering slightly more than half of the world's total retirement assets last year, the United States was the leading retirement market in the world, followed at 11.5% held by the United Kingdom. Western Europe's combined retirement assets came to slightly more than 20%, while Australia and Japan each laid claim to 3% of the global market. The emerging economies of Asia and central and Eastern European countries, which are still in the early stages of building up individual funded pension systems, represented only minor shares (1.8% and 0.4%, respectively).
The U.S. retirement market is still expected to dominate the world pension market until the end of the decade, even though it is only expected to grow by a 3.6% compound annual growth rate, Allianz says.
-- Written by Joe Mont in Boston.
>To contact the writer of this article, click here:
Joe Mont
.
>To follow the writer on Twitter, go to
.
>To submit a news tip, send an email to:
.
RELATED STORIES:
>>Pension Deficits Hit Historic High: $506 Billion
>>7 Ways to Make Social Security Solvent
>>Fund Firms Playing Role in Social Security
>>Health-Care Bill: Consumer, Business Angles
Get more stock ideas and investing advice on our sister site,