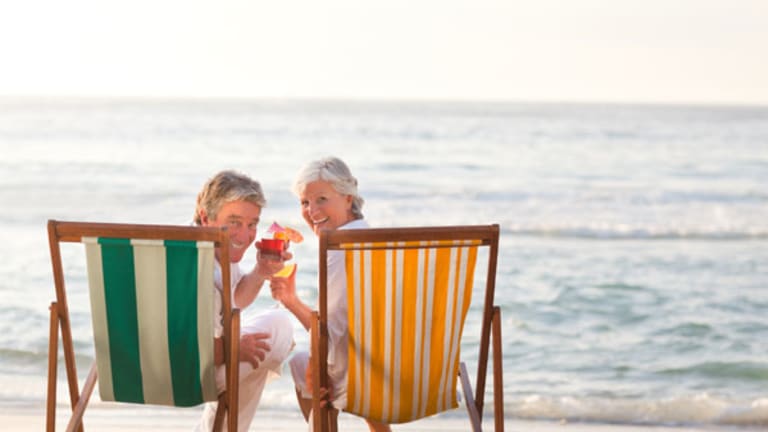 This Unlikely Thief Could Steal Your Retirement
Family-proof your retirement from stealing.
NEW YORK (MainStreet)—Among those 65 years old and over, more than 36% are very or somewhat worried about being less able to handle money issues over time, according to an Investor Protection Trust (IPT) study.
"Typically, people do not plan for retirement risks associated with the financial independence of their children or grandchildren," said Angie M. Stephenson, partner at ParenteBeard Wealth Management. "Retirement savings can be affected when unemployed adult children settle for lower paying jobs or choose not to care for their own children."
About 13% of adult children are moving back in with their parents after an attempt to live alone, according to the U.S. Census Bureau.
"These are situations in which a retirement that is not family-proofed will probably be at risk," said Ron Grensteiner, chartered financial consultant and president of American Equity Investment Life Insurance Company. "If the parent exhausts all savings and retirement trying to take care of an adult child, that parent may end up having to return to work in a poor job market,"
According to the National Adult Protective Services Association, elder abuse victims are four times more likely to go into a nursing home with nearly one in ten financial abuse victims turning to Medicaid as a direct result of their retirement money being stolen from them. Surprisingly, about 90% of abusers are family members or trusted others.
"Adult Protective Services professionals are the first responders to elder financial abuse. They see the devastation these crimes wreak in older persons' lives every day," said National Adult Protective Services Association (NAPSA) Executive Director Kathleen Quinn.
One in nine retirees reported being abused, neglected or exploited in the past twelve months with one in 20 older adults indicating some form of perceived financial mistreatment.
"We now know that a shockingly large number of older Americans are already victims of financial swindles and millions more are in danger of being exploited in such a fashion," said Don Blandin, president and CEO of IPT.
One way to family-proof retirement savings is by ensuring that only you have access to your retirement accounts. "If you have a joint retirement account with your spouse, establish an agreement signed by both of you that the money is not to be used for anything other than retirement expenses," said Leslie Tayne, financial attorney with the Tayne Law Group.
Other tips include:
1. Make it difficult to "dip into" funds that have been set aside for retirement purposes by parking money in fixed annuities. "If the retiree does not have quick and easy access to these funds they may not give into the natural desire to want to help a child," Grensteiner told MainStreet.
2. Place your retirement funds in a trust or some other financial vehicle that makes it difficult to change plans, such as a revocable or irrevocable trust.
3. Do not inform adult children or grandchildren how much you have saved for retirement.
4. Don't feel obligated to provide financial assistance.
5. Explain to your descendants that whatever is left after you're gone will be up for grabs, but until then, retirement savings is set aside for long term care so that they won't have the burden of caring for you as you age.
6. Consider carefully in advance who will be medical or financial power of attorney in the event of dementia or Alzheimer decline.
--Written by Juliette Fairley for MainStreet