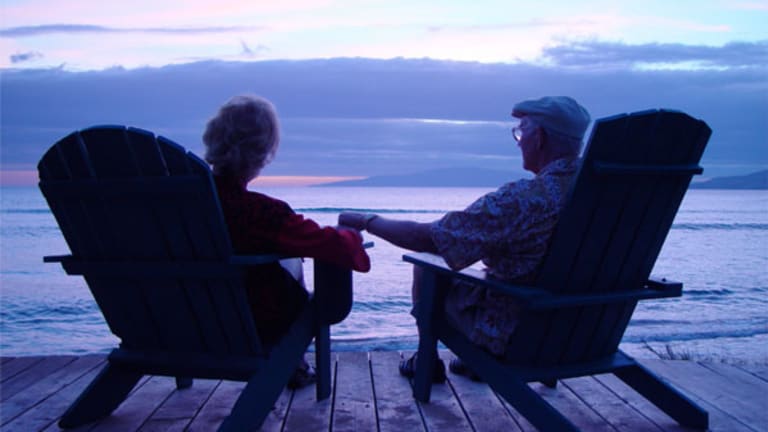 Undo Date Nears for Roth Conversions
More younger investors opt for Roth conversions, but many are unaware of 'undo' options.
BOSTON (TheStreet) -- Although the deadline for doing so is fast approaching, a survey by Fidelity Investments has found that less than a third (30%) of investors who are newly eligible to complete a Roth IRA conversion are aware that they have the flexibility to "undo" the move.
If you opted for a Roth IRA conversion this year and are regretting the decision, you have until Oct. 15 to undo the move, a process called recharacterization.
In separate research, Fidelity found that in a year-over-year comparison, there has been a significant shift from older to younger investors making Roth IRA conversions.
The percentage of households with investors between the ages of 35 and 49 who completed a Roth IRA conversion has doubled -- 31% this year versus 15% last year. Conversely, the number of households aged 50 and over that completed conversions dropped to 55% from 75%.
The age group with the largest drop in Roth IRA conversions was retirees, those over the age of 65, with a 19% drop from last year to this year.
The government waived the $100,000 adjusted gross income cap for conversions to Roth IRAs as of Jan. 1. Roth IRAs differ from traditional IRAs in that they don't offer a tax deduction for making a contribution, but the balance grows without taxes, and there's no levy on withdrawals made in retirement.
"The removal of income restrictions opened the door for many investors to have access to this type of account for the first time," says Chris McDermott, senior vice president of investor education, retirement and financial planning for Fidelity. He called it "encouraging" to see investors in their 30s and 40s use Roth conversions as a potential hedge against higher tax rates in the future.
Those nearing or in retirement have additional concerns, including estate planning and the upcoming Medicare surtax, that could be influencing conversion decisions.
The longer time horizon and uncertain tax environment of younger investors underscores the need for understanding recharacterization, reversing amounts converted from a Traditional IRA to a Roth IRA and recovering any taxes paid.
The Fidelity study delved into the reasons investors who are aware of the option would act on it.
The top reason cited (54%) was an unexpected drop in their taxable income in retirement. Forty-four percent of investors said that they would recharacterize if the additional taxable income from a Roth IRA conversion put them into a higher federal income tax bracket. Other reasons included not having sufficient cash reserves to cover the tax bill (35%) and a significant drop in the value of investments after converting to a Roth IRA (32%).
Recharacterization needs to be completed by the last date, including extensions, to file or re-file your prior-year taxes. You can generally re-characterize all or a portion of what you converted.
Assets recharacterized to a traditional IRA can be reconverted back to a Roth IRA in the next tax year, or 30 days after the move, whichever is later.
Instead of just one conversion or multiple conversions into one Roth IRA account, investors can make separate conversions into separate Roth IRA accounts. It can be done by asset class or even individual investments. There is then an option to recharacterize only those Roth IRAs that declined in value and consolidate everything into a single account once again at a later date for manageability.
"Recharacterization is not common," McDermott says. "But it is important to have the flexibility should something change. Historically, before this year we typically saw between 10% and 15% of the individuals who converted to a Roth recharacterize either a portion or all of that conversion. This year, we are seeing about the same amount of recharacterizations, around 5,000, but we have seen four times the amount of conversions, about 120,000."
McDermott says the low ratio of those recharacterizing their conversion could be expected.
"A lot of individuals didn't even have the ability to convert until the beginning of this year," he says. "There was some pent-up demand, then an increase in the number of conversions. I wouldn't expect to see increased activity until we get into tax filing time or if circumstances change next year."
—For the best rates on loans, bank accounts and credit cards, enter your ZIP code at BankingMyWay.com.