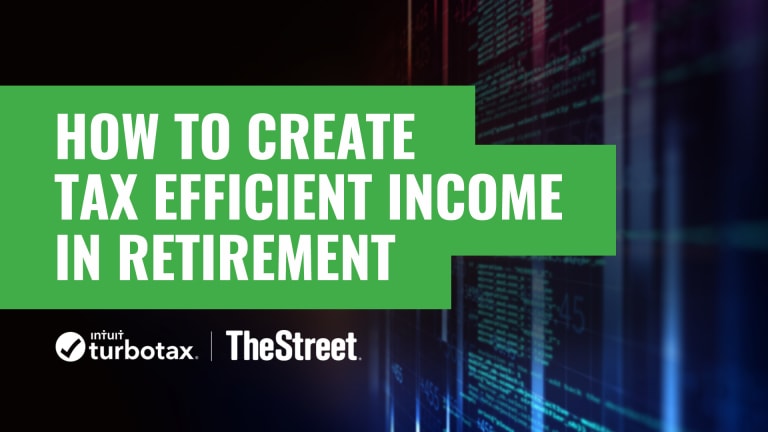 FREE WEBINAR: TheStreet and TurboTax Tackle Tax Tips for Retirees
April 15, 2019 is TAX DAY! Watch this free webinar presented by TheStreet and TurboTax to help you with some strategies for today and for the long-term.
T-Day is here. 
Yes, It's April 15th.
No worries, TheStreetand TurboTax have teamed up to bring you a free Webinar on how retirees and near-retirees can make sound, tax-efficient decisions. 
Join TurboTax's Lisa Skelly, Jeffrey Levine of Blueprint Wealth Alliance and Devin Ekberg of the Investments and Wealth Institute as they show youhow to find the strategy that retirees should use to maximize retirement income to achieve their life stage and style goals.
"You may be retired, but then what are you going to do in your retired life?" TurboTax's Skelley says. "How much income do you have? How long can you push off getting Social Security?"
Curious about how you're going to be living once you're retired? Want to continue living the same lifestyle that you're living now? Our expert panel will help you answer those questions and learn how to make more tax-efficient decisions during your golden years.
Watch the Free Webinars, Sponsored by TurboTax
FREE WEBINAR: TheStreet and TurboTax on the Top Overlooked Tax Deductions
FREE WEBINAR. TheStreet and TurboTax on Navigating Tax Reform