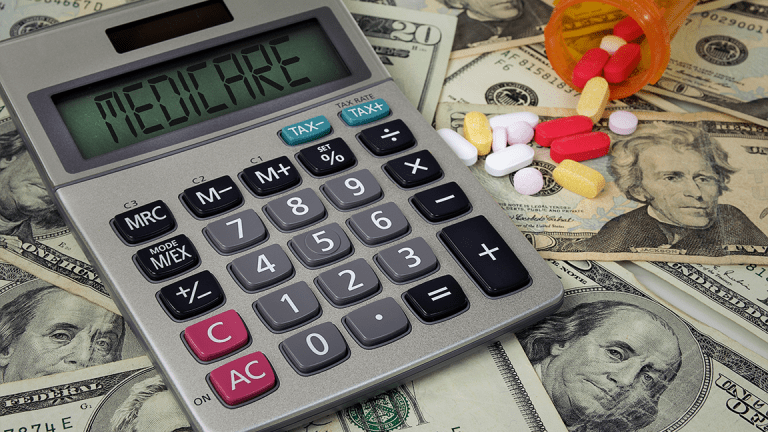 Open Enrollment for Medicare: Changes You Need to Know About
It's open enrollment season for Medicare. Here's what you need to know about changes, especially with Medicare Advantage plans.
It's open enrollment season for Medicare beneficiaries.
And, as in past years, there are changes, especially with Medicare Advantage plans, that might trip you up if you're not careful, says Katy Votava, president of Goodcare.com and author of Making the Most of Medicare: A Guide for Baby Boomers.
One of them, said Votava, has to do Medicare Advantage plans, and specific medications that some people may be taking most likely in a clinic, and expensive injectable medication, whether it's for cancer or some other treatment. "And the changes this year that people who have Medicare Advantage plans may be facing a 20% co-insurance for that as opposed to a clinic visit co-pay," she said in a Retirement Daily podcast.
Thus, a medication -- an injectable that might cost $10,000 -- will cost someone $2,000 for the 20% co-insurance in 2019.
Votava's advice: Review your Medicare Advantage plan benefit summaries, especially the section for Medicare Part B and determine if you'll face increased charges for medications you get, particularly in outpatient clinics.
And if you are facing a cost shift, Votava recommends first looking to see if another Medicare Advantage plan in your area that doesn't have this type of co-pay structure and percentage for drugs. "They vary down to the county and zip code level," she said.
And second, "what would work for many people," she says, is to purchase a Medicare Supplement Insurance or Medigap policy, best case, Plan F or Plan G."
"These plans will cover their out-of-pocket costs when they use their Medicare Part B benefit, and then add what's called a standalone drug plan," Votava said. "Now, that sounds kind of complicated and it can be, so they need to get the show on the road to look for a Medigap plan."
A Medigap policy helps pay some of the healthcare costs that Original Medicare doesn't cover, such as copayments, coinsurance and deductibles.
Votava noted that people who are older than 65 and three months might find some underwriting and might not be able to change into a Medigap plan, but they might be able to. "If you have a Medigap plan, there's no network involved in their pricing structure and their cost structure doesn't exist in those Medigap plans the way it does in Medicare Advantage plans," she said. "So that's another way to go -- replace that Medicare Advantage with a Medigap plus a standalone drug plan."
According to Votava, Medicare Advantage beneficiaries can select their plans now, during open enrollment season which runs to Dec. 7, 2018 and, starting in 2019, a new Medicare Advantage open enrollment period will run from Jan. 1 to March 31 every year.
Votava doesn't recommend that Medicare Advantage beneficiaries change their plans too often if they don't need to. But if they can't change their Medicare Advantage/Medigap plans before Dec. 7, they can do so in the first quarter of next year as soon as possible. "And, particularly, if you're going to move to a Medigap plan plus a drug plan, I recommend that people look for the Medigap plan first, do that application, find out if they're accepted," she said. "They might have to apply to more than one company, they might not. And then subscribe for a new Medicare Part D because if you change out of a Medicare Advantage plan in the first quarter of next year, you are entitled to pick up a new standalone D plan at that time."
In a recent brief, the Kaiser Family Foundation (KFF) provided an overview of the Medicare Advantage plans that will be available in 2019, based on an analysis of data from the Centers for Medicare and Medicaid Services (CMS). In a separate report, KFF noted that people on Medicare will be able to choose among 24 Medicare Advantage plans and 27 Medicare Part D drug plans, on average, during the open enrollment period for 2019.
Read more: Six things to know about Fall Open Enrollment
According to KFF, more than 20 million Medicare beneficiaries (34%) are enrolled in Medicare Advantage plans, which are mainly HMOs and PPOs offered by private insurers as an alternative to the traditional Medicare program.
For more information, read:
Medicare Advantage Plans in 2019: A First Look
Medicare Part D: A First Look at Prescription Drug Plans in 2019
To be sure, signing up for Medicare plans can be confusing, but beneficiaries can get free Medicare one-on-one counseling from your state's State Health Insurance Assistance Program or SHIP. Help can also be found at Eldercare.gov. 
Votava also said that it's wise during Medicare's annual open enrollment period to review your current needs -- your care providers, prescriptions, and financial resources -- and change plans if there's one that better suits your needs. "Ninety to 95% of folks on Medicare, as found by major studies by major universities, are overspending," she said.
Now all this, says Votava, will require a little homework. And one place to do that homework is Medicare.gov, which has section where you can search for the most cost-effective plans, including Medicare Part D and Medicare Advantage plans.
One bit of advice: Buying the plan with the lowest monthly premium might cost you more in the long run, so don't pick a plan based solely on its premium. "It doesn't mean you have to buy the most expensive Medicare Advantage plan or Medicare D plan either because even the most expensive ones, if they don't cover your medications," may not be the best plan for you, Votava said.
So, a general rule of thumb: Don't necessarily buy the plan with the lowest nor highest monthly premium. "The lowest may be fine," she said, but "maybe rarely do you need to spend the most money. Oftentimes, it's the middle of the road average price plan... You really have to spend the time to make the most of that purchase because it's the co-payments and co-insurance when you pick up medication or go see a care provider who's not in network, that's really more expensive than the premium."
Votava also noted that changes are coming to Medigap plans. In particular, the best of such policies, Plan F will be discontinued after 2019 -- except for those currently enrolled. The next best Medigap plan would be the Plan G, she said. Read more on Medigap plans.
Votava also said Medicare beneficiaries should be aware of changes coming to Medicare Part D as well.
Votava also addressed a recent report issued by the Employee Benefits Research Institute (EBRI) that said some couples could need as much as $400,000 to pay for healthcare expenses in retirement. Read more about healthcare expenses.
Her first suggestion: "How about staying healthy, as healthy as you can, so that you're not on as many medications as some people would be," she said. That's a great investment. It pays you back so many benefits"
Beyond that, she said, "shopping smart is very important to do since most people get it wrong; there's a huge opportunity to make it better when you do your shopping."
Also think about healthcare expenses not as a lump sum required at age 65, but as a matter of cash flow. Most people pay for health care in retirement through cash flow -- Social Security benefits for Part B premiums, assets and savings for other expenses. Determine how much you will need and where it will come from.
Consider too funding, if you can, a health savings account or HSA. "Health savings accounts are a great way for people to save for their healthcare costs in retirement," Votava said. "It's the most tax-preferred savings vehicle in the United States today. Money goes in tax-free, grows tax-free, and comes out tax-free when used for healthcare. So, people who have an option for that who aren't 65, I say sock away as much as you can into your health savings account because when you take the money out, it's tax-free additionally."
Some Medicare beneficiaries might also qualify for financial assistance for Medicare premiums as well, said Votava. 
And lastly, Votava suggested that people contemplate the cost of long-term care, which typically is excluded from studies such as that conducted by EBRI and other groups.
It's never too late - or too early - to plan and invest for the retirement you deserve. Get more information and a free trial subscription to TheStreet's Retirement Dailyto learn more about saving for and living in retirement. Got questions about money, retirement and/or investments? Email Robert.Powell@TheStreet.com.
Got questions about money, retirement and/or investments? Email Robert.Powell@TheStreet.com