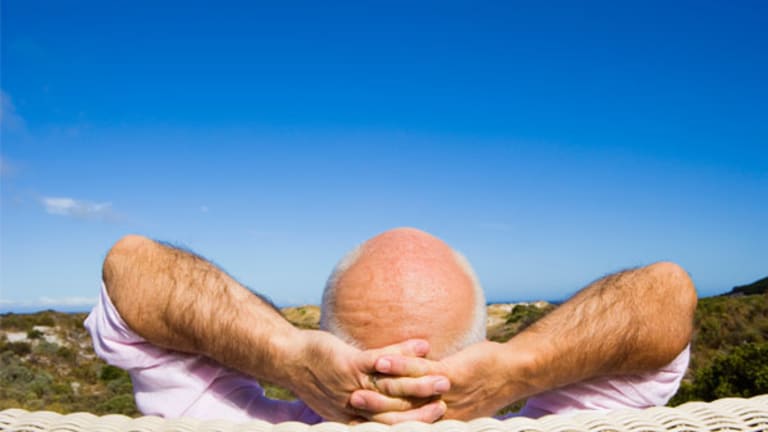 Time to Rethink Risk Management
True risk management is important for everyone, but vital to the retiree.
HUNT VALLEY, Md. (TheStreet) -- Most people buy insurance, but very few actually do risk management. Risk management is when you assess the statistical likelihood of an event happening, the potential cost of that event, the ways to reduce the risk of the event occurring and, lastly, the ways to finance the cost of the event.
If you have analyzed these four issues, then you have actually done "risk management." If you have called an agent and talked about some concerns, then you probably just bought insurance.
True risk management is important for everyone, but vital to the retiree.
True risk management is important for everyone, but vital to retirees, because their risks are experiencing a tectonic shift.
When you are younger you need assets to help the family in a time of death or disability. You need liability insurance at a young age, but if you have nothing it's not likely you will be pursued personally for a liability claim. Therefore, someone in the 20-to-60 age range should, in general, focus on disability, death, property, medical and casualty (liability) and long-term care -- in that order.
Someone who is 60 years old and older in general needs more consideration of medical, casualty, long-term care and property risks. (Note that death and disability are not even mentioned in the 60 and older range for general risk management. The reason most people 60 and older are unlikely to have concerns with the risks of death and disability is that by this time they have a lifetime of financial independence provided through their assets, pensions and Social Security.) Those who are older should consider canceling or surrendering old insurance policies for the cash value under two circumstances:
1.
Your health is good and you have no reason to believe your life expectancy is going to be shortened.
2.
Your policy is not a dividend-paying policy.
These are general rules, and an experienced fee-only adviser should review the policies before being surrendered.
Risk management for health risks is concentrated on maintenance, since due to the inflexibility of the medical insurance industry, most people are limited to company medical insurance plans and Medicare. This may all change in 2014 if the Health Insurance Exchange becomes available. Health maintenance would include exercising, eating healthy and regular medical exams. One other area of risk management in the medical area is a Health Savings Account for anyone under the age of 65 with a high-deductible health plan. This is the best of all savings vehicles, especially when used tax free for medical expenses.
Probably the most overlooked area of risk for a soon-to-be retiree is casualty or liability insurance. These protect your assets from lawsuits. When you're younger it is unlikely anyone will sue you for whatever small amount of assets you have accumulated; when you are older and have planned for retirement, you could easily have $200,000 to $1 million of assets that could be worth it for a plaintiff to go after. The typical amount of liability insurance carried for an auto accident or an accident on your property is $100,000, but it should be a $1 million for anyone with significant assets. Consider getting a $1 million umbrella liability policy from your auto and home insurance agent.
The greatest risk of a retired person is long-term care -- the need of custodial services such as bathing, eating, walking and going to the toilet. Custodial services are not covered under medical insurance coverage unless there is a skilled nursing requirement, and even then is limited to no more than 90 days. Long-term care can easily cost $50,000 to $125,000 per year, and if you are married, the healthy spouse may need another $50,000 to $100,000 to maintain their life. Still, you need to remember: Everyone needs a long-term care strategy, but not everyone needs a long-term care policy.
The first, most important rule in developing a long-term care strategy is to not talk with a long-term care insurance agent. Long-term care agents are armed to sell, and you will never be able to make an educated risk management analysis with all the flawed information being fed to you by an agent. This is a significant risk that requires a thorough risk management analysis to determine the likelihood, the potential cost and the need, if any, for insurance. It is highly recommended that you sit with a fee-only adviser to assess this risk.
>To submit a news tip, email:
.
RELATED STORIES:
>>The Why of Retirement
>>Prepare Psychologically to Retire
>>Retirement Mistakes to Avoid
Follow
TheStreet
on
and become a fan on
Andrew Tignanelli, CFP, CPA, is president of
Financial Consulate
, based in Hunt Valley, Md., and a member of NAPFA, the National Association of Personal Financial Advisors.
This commentary comes from an independent investor or market observer as part of TheStreet guest contributor program. The views expressed are those of the author and do not necessarily represent the views of TheStreet or its management.