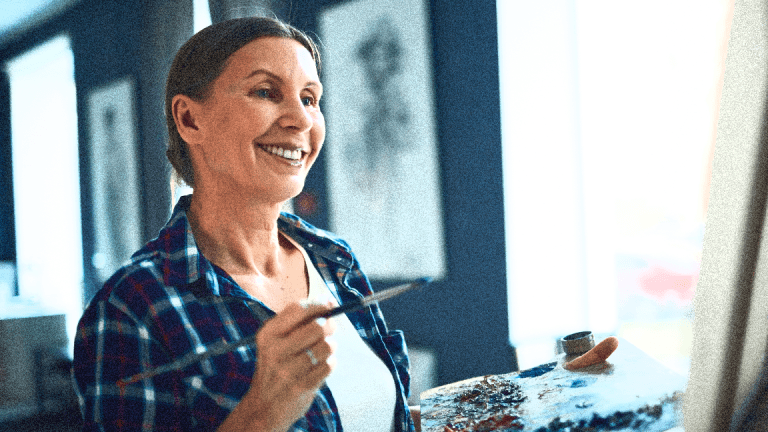 3 Great Investment Alternatives to Stocks For Retirees
Asset allocation provides retirees with different income streams. Here are three tools to think about when saving for retirement.
Stocks are not the only investment vehicle that people can turn to when saving for retirement.
In fact, financial planners will tell retirees that stocks should only make up a fraction of their investment portfolios. Diversification can be the difference between enjoying the golden years with peace of mind or worrying about where the money will come from to pay for an unexpected expense.
Here are a few non-traditional investment options that experts say can be good retirement products for people to park their money in.
Series I Bonds
Backed by the U.S. government, Treasury bonds are usually good securities for retirees to invest in based on their low risk. Series I bonds provide some of the best benefits geared toward retirees, experts say.
These bonds don't usually pay out coupons or interest payments throughout the year, but they do offer protection against inflation, which can be good for some retirees who depend on a fixed income.
Series I bonds can be purchased for as low as $25 and as high as $10,000 but can't be redeemed until after they mature for one year, meaning these are tools better suited if retirees have money they can set aside and let sit for awhile.
The bonds earn a combination of a fixed interest rate and variable inflation rate that is adjusted twice a year. The interest rates on Series I bonds tend to usually be higher than on savings accounts, said Davey Quinn, vice president of United Income.
"What's nice about it is that it's guaranteed from the Treasury, so you don't have any risk," Quinn said. "It provides a much better return than just keeping your money in a bank account."
Single Premium Immediate Annuities
Retirees looking for a product that offers consistent and simple returns can usually find that in single premium immediate annuities.
Similar to a life insurance policy, SPIAs guarantee retirees a steady source of income over the duration of the annuity. Payments usually start immediately, which gives retirees more liquidity or access to their money and more security from riskier investments.
"They provide a guaranteed income" Quinn said.
SPIAs are not the best option for every retiree. Payments end at death and interest rates are fixed so they don't change if inflation hits, so it's important to speak to a financial planner to know if they're right for a retiree's situation.
REITs
Real Estate Investment Trusts offer one of the most liquid assets retirees could add to their portfolios. They can give retirees a different asset class to diversify their portfolios.
REITS are a company or some other entity that owns and operates a collection of income-producing real estate. They can cover a wide range of property types including mortgages, jails or even amusement parks, Quinn said.
"You're getting exposure to the real estate market, but you're doing so in a more liquid way so instead of investing directly in a building, giving money to a developer, you're investing in a fund that is finding developers or properties and they're collecting the income from those properties," Quinn said.
The returns from REITs come from rent money that is collected from the commercial properties, so retirees would receive a monthly dividend, generating a consistent source of income for them.
"They're another tool in the tool box that doesn't get used," said Ronald Palastro, a financial planner for Cobblestone Wealth Advisors.