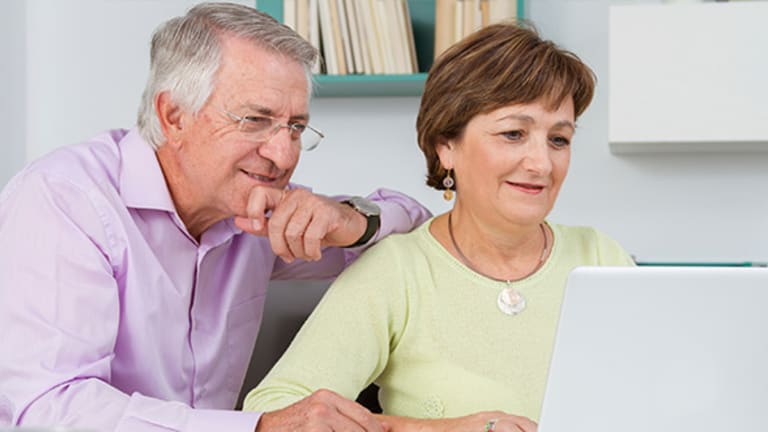 Publish date:
The Part of Retirement That Many People Forget to Plan
You committed early to saving for retirement. But now you're 60 years old and just a few years away from the big day. Oops -- guess what you missed.
You committed early to saving for retirement. But now you're 60 years old and just a few years away from the big day. Oops -- guess what you missed.
Editors' pick: Originally published Oct. 20.
You committed early to saving for retirement. But now that you're 60 years old and just a few years away from the big day, you decide you can use a little help.
So, sitting with your spouse in your financial planner's office, the first question you get is: "What does retirement look like for you?" Suddenly, you realize you have no idea. You and your spouse have given little thought to life after retirement.
Survey after survey tells us how unprepared financially most Americans are for retirement. According to a Bankrate.com survey, a third of Americans (36%) have nothing saved for retirement. But while many surveys look at how unprepared we are financially, few tell us how unprepared we are for the non-financial part of retirement. Many people still retire and have no idea how they will spend their days.
"Planning for life after retirement is so critical for someone to envision what life will look like after they retire," says Andrew Rafal, president and founder of Bayntree Wealth Advisors in Scottsdale, Ariz. "For planners, it gets beyond the numbers. Each of us has been working for -- some of us -- 40 years, day after day. Envisioning what life will look like is so important. When we talk to clients the first time, getting the income figured out is important, but also we want to understand their passions. What do they want next chapter will look like?" 
Rafal says that people can't wait until the month or even the year before they retire to start thinking about post-retirement life. 
"I think it's part of it is that day-to-day we are just focused on the short term," he says. "Clients come down and plot down numbers on the spread sheet. Then we ask what will it look like, the first day you wake up and are not accountable to someone?" 
"Start thinking about it emotionally," he adds. "We can determine if traveling is important, or charity work, or seeing family. Financial planning is involved, but it's more than just numbers. "You are coaching them to figure out what they are excited about and what your fears are."
Jennifer Landon, founder and president of Journey Financial Services in Ammon, Idaho, says retirement is quite different today than it was for our parents.
"It used to be that people viewed retirement as an extended vacation," she says. "Today, people are a lot more engaged in community churches, charitable events and business. They are engaged in a lot of interesting ways."
"It's not the way it used to be," says Rafal. "People retire and do next chapter in 70s, and start a new career. Today people living into their 90s and 100s. As planners we have to help shape getting to that next step both financially and emotionally."
"We see a lot of people who want to work, not necessarily because they have to," says Landon. "Maybe they want that social interaction. Or they want work related to their hobby. We see people today who want to stay engaged in education and are taking college classes." 
For those who don't know what they will do in retirement, she says it is the just as important for the financial planner to help them figure that out as it is to help them figure out the financial part.
"For the ones who haven't given it much thought, we have a workbook," she says. "There's two exercises we will employ. We have one exercise we call life planning for retirement. There are nine categories. We ask about importance of each. Both spouses answer. We ask about education, health and fitness, recreation and leisure, spirituality, work, financial goals, home, relationship and community and charity. We use that to help people give them a guide."
"The other activity we work through sometimes with people already retired, they have questions on how they spend time," she adds. "We go through the same nine categories and ask them to rate each one and then ask how much time they spend on teach category and how satisfied they are on results. It helps them prioritize. Am I spending the time on the things that mean the most to me?" 
David Fleisher, president and CEO of Firstrust Financial Resources in Philadelphia, says he encourages clients to keep their options open as they enter retirement. 
"From my experience, I encourage people to leave their options open," he says. "They don't know how they feel until after three or six months of being retired. I normally encourage them to not make any major life decisions until they are steeled into the next phase of their lives."
"Some of the things I encourage people to think about in advance: do they slow down or go cold turkey," he adds. "Part-time work and consulting is becoming more of a common practice, vs. people hanging up their cleats and walking away. There is both a financial consideration and a lifestyle consideration."
If clients are contemplating part-time work or consulting, he encourages them to make their intentions known to their employer and industry colleagues.
"Another item to think about in advance is housing," he says. "Do they stay put, downsize, move to age-restricted living? Do they rent vs. buy? There are more options than ever, and individuals need to think about what is right for them."