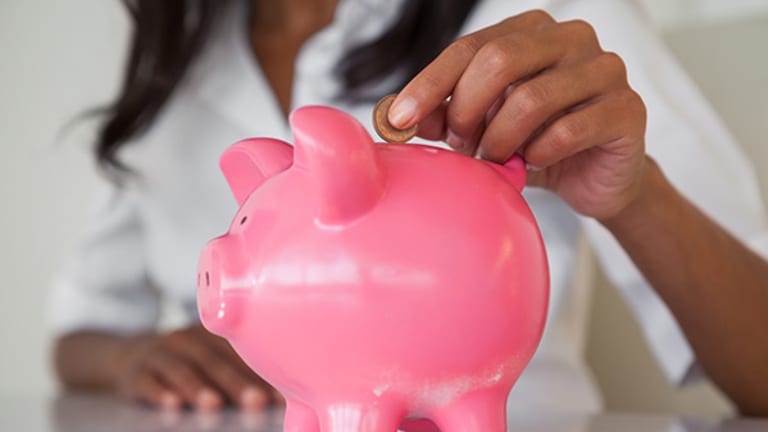 The Forgotten 401(k): 5 Ways to Find Out if You Have a Lost Retirement Plan
Americans hold nearly a dozen jobs by the time they're 50. Some retirement benefits can get lost along the way.
NEW YORK (MainStreet) — Americans hold an average of 11 jobs by the time they are 46, according to a 2012 study of the youngest Baby Boomers. Many reports say Millennials are on track to raise that average even higher. It's not uncommon for exiting workers to leave the scraps of their company-sponsored retirement plan behind, believing they'll "think about that later."
Now, years have passed and it occurs to you: what if those scraps have grown to be something a bit more than just spare change? A few bucks here and there – combined with some market growth over the years – and it may all add up to a nice addition to your now even-more-serious effort to save for retirement.
How do you find a forgotten 401(k)?
Contact former employers
You've tried Googling the company, right? Of course.
And it's a good bet you can't find an old statement or check stub with any information; that would be the first place to look. Over time, many of us toss out (and hopefully shred) that information, thinking meager leftover retirement savings statements aren't worth the paper they're printed on.
In that case, your next move would be to call the HR department (or bookkeeper or accountant) for your former employer. Have your Social Security number handy and try to remember the specific period of your employment.
Seek out former co-workers
It's possible you've even forgotten your first few full-time jobs. This may be one of those times when Facebook and other social media can come in handy. Locating and contacting old friends and former co-workers can help you obtain contact information for former employers – and even spur your memory of past employment.
Search the government database
If you remember little more than a company's name, you still have a way to track down your forgotten 401(k). Most employers are required to file an annual report on company-sponsored retirement plans, called a Form 5500. Using a free web service like FreeErisa.com or BrightScope.com, you can search for the employer's name and find contact information for the plan's administrator.
See if you're listed as a "missing participant"
Your former employer may actually be looking for you. The
National Registry of Unclaimed Retirement Benefits
is a database that matches former employers with past employees who have abandoned retirement account balances. It's a secure, free service and there is no fee to view the results. You can even search for retirement account balances
left in the name of parents and grandparents
.
You will need to conduct a search with a Social Security number, but no additional information is required. The database is updated weekly.
Find out if your old plan has been abandoned
Finally, your former employer may have abandoned its retirement plan, but there's still hope. The U.S. Department of Labor maintains a record of plans that are in the process of being terminated – or have already been abandoned. By searching the database, you can find the Qualified Termination Administrator (QTA) responsible for directing the shutdown of the plan.
Finally, you or someone in your family may also be owed the balance of an unclaimed pension. Talk about found money! The Pension Benefit Guaranty Corporation keeps a list of such assets, searchable by the participant's or beneficiary's last name -- or by company or state. Some $300 million is unclaimed, including a pension worth nearly $1 million.
Happy hunting.
--Written by Hal M. Bundrick for MainStreet