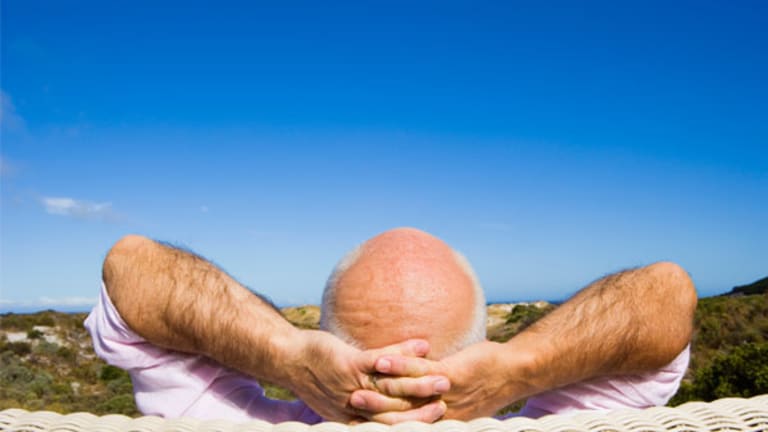 Publish date:
The Best and Worst Company 401(k)'s
It's difficult to know how your company's retirement plan stacks up. That's where BrightScope.com comes in.
It's difficult to know how your company's retirement plan stacks up. That's where BrightScope.com comes in.
BOSTON (
) -- So just how good is your 401(k)?
It's hard to know. Answering that question is the catalyst behind BrightScope.com, a company started in January by two brothers, Mike and Ryan Alfred, to uncover the good, the bad and the ugly of employee-retirement plans.
The company has developed a database for 401(k) information that allows visitors to its Web site to punch in a company name and see a rating for their plan, along with the data used to develop that report card. Included among the more than 2,000 statistics are net plan assets, the number of participants, fees, the average account balance, service providers and top investment holdings.
The information is culled from government agencies, plan prospectuses and plan sponsors. Increasingly, information is being willingly provided by the companies being rated.
Among those it ranks as having the best 401(k) plans are:
Saudi Arabian Oil
,
Lockheed Martin
(LMT) - Get Report
,
Southwest Airlines
(LUV) - Get Report
,
Piper Jaffray
(PJC) - Get Report
,
FedEx
(FDX) - Get Report
,
Amgen
(AMGN) - Get Report
,
Chevron
(CVX) - Get Report
,
Exxon Mobil
(XOM) - Get Report
,
AstraZeneca
(AZN) - Get Report
,
IBM
(IBM) - Get Report
,
OppenheimerFunds
and
Microsoft
(MSFT) - Get Report
.
A sampling of the lowest-rated company 401(k) offerings include
Darden Restaurants
(DRI) - Get Report
,
Big Lots
(BIG) - Get Report
,
RadioShack
(RSH)
,
Zale Corp.
(ZLC)
,
Bob Evans Farms
(BOBE)
,
Best Buy
(BBY) - Get Report
,
Whole Foods Market
(WFMI)
,
La-Z-Boy
(LZB) - Get Report
,
Wal-Mart
(WMT) - Get Report
,
Home Depot
(HD) - Get Report
and
Tyson Foods
(TSN) - Get Report
.
By comparing companies within peer groups, broad discrepancies are illustrated. A worker at Darden Restaurants, assessed a rating of 35, would have $449,000 in lost retirement savings, necessitating 23 years of additional work to close the gap compared with a top plan. At Bob Evans Farms, it would take 27 years, and at Wal-Mart, 22 years.
A telling indicator is the average account balance. The average of Saudi Arabian Oil's 2,900 participants is $470,000. The 40,000 employee participants at Whole Foods have an average of $4,300.
Many of the best plans are grouped within industries. Oil companies, for example, tend to offer more robust benefits. By contrast, many retailers -- in part because of the transient nature of their employers, the prevalence of part-timers and a lack of participation -- have worse plans.
"We decided to take the
Google
(GOOG) - Get Report
approach," BrightScope.com Chief Executive Officer Mike Alfred says. "
We told investors that we could build something valuable here, even if we didn't know how to monetize it. When we launched the site in January, we had no idea what would happen. But, within a week, it was amazing. We were contacted by five or 10 Fortune 500 companies and all the largest investment advisers reached out to us. We talked to
Fidelity
,
Vanguard
,
BlackRock
(BLK) - Get Report
. Everybody wanted to talk to us because once we started to build it, they could see how powerful a platform it could be."
That willingness is, in part, due to the fact that many 401(k) providers are feeling the heat. Investors and the government are demanding greater transparency, and 401(k) providers are facing litigation over fees some consider to be excessive.
Finding accurate information about fees proved to be a challenge.
"A lot of the fees coming from the providers are packaged into a so-called administrative bucket because it doesn't have to be disclosed," Alfred says. "There are all sorts of shenanigans going on."
In creating the site, he has seen conflicts of interest and pay-to-play revenue-sharing arrangements among mutual fund companies and plan providers, the cost of which is borne by participants.
Alfred was impressed to see that many companies are serious about giving their employees high-quality plans.
"There actually are companies out there that do pride themselves on having the very best benefits," he says.
-- Reported by Joe Mont in Boston.
RELATED STORIES: