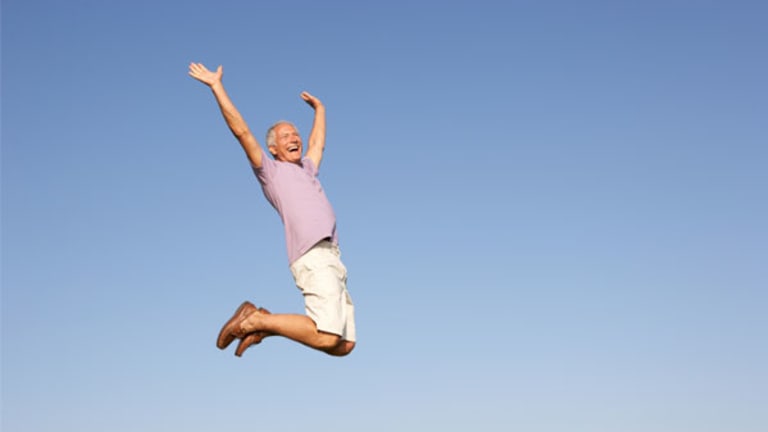 Study: Prevent Alzheimer's With Exercise
An aging body doesn't have to mean an aging brain if you take some of these measures.
An aging body doesn't have to mean an aging brain if you take some of these measures.
Alzheimer's disease and dementia may be preventable with a simple and inexpensive daily regimen of diet and exercise, recent studies suggest.
When monitoring 1,200 elderly people for 20 years, researchers found that those who regularly engaged in moderate to intense physical activity were at 40% less risk of developing dementia, according to a presentation at this year's Alzheimer's Association International Conference, reports USA Today.
And those who don't consume enough vitamin D increased the odds of becoming cognitively impaired by 42% to 394% depending on the level of deficiency, according to a study of American adults aged 65 and older, the paper said.
Tea drinkers also may be able to prevent mental decline better than those who don't drink tea. A cup of tea four times a week appeared to have reduced annual rates of mental decline by 37% compared with non-tea drinkers, USA Today reported.
Despite these inexpensive ways to prevent mental decline, Alzheimer's patients and their families often resort to more costly treatments, even when they're not proven to provide a significant benefit.
Drugs like Aricept, Razadyne and Namenda as treatments for Alzheimer's disease can cost between $148 and $195 a month even if you have health insurance or Medicare, according to Consumer Reports. And concerned patients will pay that much even though only 10% to 20% of people taking the drug instead of a sugar pill saw a benefit.
Alzheimer's disease and other types of dementia hit 40%-50% of those 85 and older, according to the magazine, and the number of those with dementia is expected to triple as baby boomers age, Consumer Reports says.
There are allegedly plenty of other natural ways to retain memory and mental capacity, however. Taking the herbal supplement ginkgo biloba has been used for thousands of years as a Chinese medicine, and has been found to improve thinking, memory and learning, but one recent study by the University of Maryland Medical Center found that it works no better than a placebo.