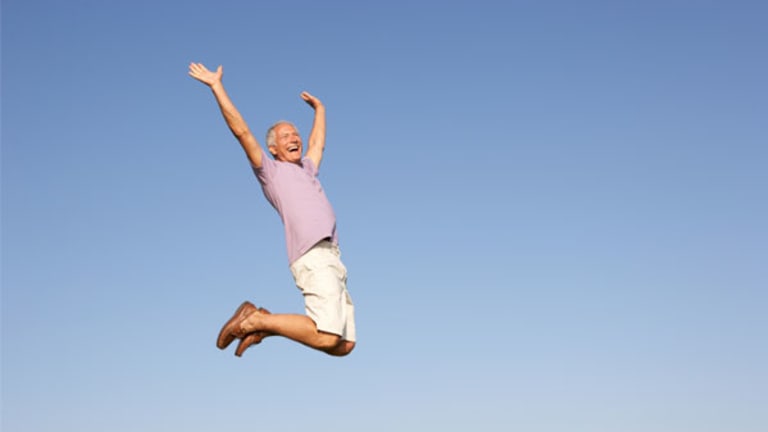 States May Be $4 Trillion in Debt, Report Says
Warning: This report may give taxpayers a hefty dose of sticker shock.
NEW YORK (
) -- Many reports have come out in recent years highlighting the
growing state budgetary crises
, but a new study argues state balance sheets are even worse than we thought.
The 50 states may be more than $4 trillion in debt due largely to the vast amount of unfunded pension liabilities, according to data from
State Budget Solutions
, a nonprofit group. Traditionally, states do not factor in the full scope of future commitments they have made to workers including pensions and long-term care benefits when evaluating their aggregate debt, but this report seeks to shed light on just how much money states are on the hook for.
Warning: This report may give taxpayers a hefty dose of sticker shock.
State Budget Solutions reports that public pension liabilities total more than $2.8 trillion in the 50 states, pushing the total debt held by states to as much as $4.2 trillion. To find this out, the report incorporated data from the American Enterprise Institute that analyzed the expected risks and rate of return for these liabilities based on private-sector market values.
The remaining debt comes from state budget gaps, unemployment trust fund loans and other outstanding official debt, according to the report.
As the report points out, part of the reason the number seems so large is that states typically rely on inflated expectations for the rates of return on pension liabilities, rather than basing their estimates on the private sector. State Budget Solutions argues that states often resort to "budget gimmicks" when balancing their budgets. For example, the report says that states will sometimes delay paychecks for a week so that they fall into the next fiscal year and improve the balance sheet for the current year.
All of this only serves to conceal just how deeply in the red many states are.
>To submit a news tip, email:
.
Follow TheStreet.com on
and become a fan on