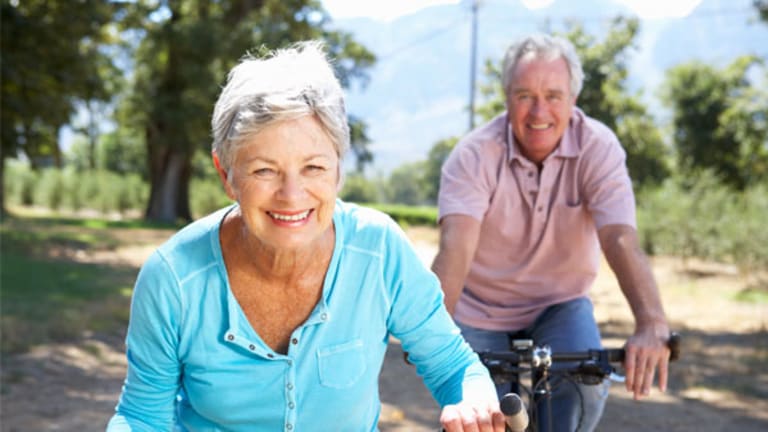 State Pension Shortfalls Threaten Retiree Benefits
Cash-strapped states can't afford to pay back the benefits and pension funds that were promised to their retirees, according to the Pew Center on the States.
NEW YORK (MainStreet) — Cash-strapped states can't afford to pay back benefits from pension funds that were promised to retired state employees, according to new research from the Pew Center.  
The market research group found that the gap between the promises states made for public employees' retirement benefits and the money actually set aside for those payouts had grown to at least $1.26 trillion in fiscal year 2009, a 26% increase from 2008. Pew's analysis is based on data from states' individual 2009 Comprehensive Annual Financial Reports.
State pension plans make up slightly more than half of the shortfall, with $2.28 trillion being stowed away to cover $2.94 trillion in long-term liabilities, resulting in an almost $660 billion gap.
Retiree health care and other benefits, which are largely guaranteed by unions, accounted for the remaining $604 billion shortfall, with states having set aside only about $31 billion of the $635 billion they will owe in those liabilities.
The gap arose from struggling states' failure to stay current on annual contributions to their pension funds and the fact that they used the funds they had previously set aside to address more pressing budget constraints.  
"In many states, the bill for public sector retirement benefits already threatens strained budgets, and is competing for resources with other critical needs, including education, infrastructure and health care," Susan Urahn, managing director for the Pew Center on the States, explained in a press release.
In all, state pension systems were almost 78% funded—a drop of six percentage points from 2008's level of 84%. According to Pew, the Government Accountability Office recommends that states maintain at least an 80% funding level.
Thirty-one states were below the 80%-funded threshold in 2009. New York, the only state with a surplus, had the highest funding level at 101%, while Illinois and West Virginia trailed all states with slightly more than half their liabilities being accounted for. You can see how your state's funding is shaping up on the Pew website.
Pew said that states looking to close this gap are likely to adopt pension plan reforms that will reduce benefits and/or increase employee contributions, a move that could also ultimately result in higher property or income taxes.
"A significant number of states are trying to deal with the bill coming due for their employees' retirement benefits head on," Urahn said. "Given the size of the problem and the challenges of reform, there are no quick fixes. But there is considerable momentum for change."
—For the best rates on loans, bank accounts and credit cards, enter your ZIP code at BankingMyWay.com.