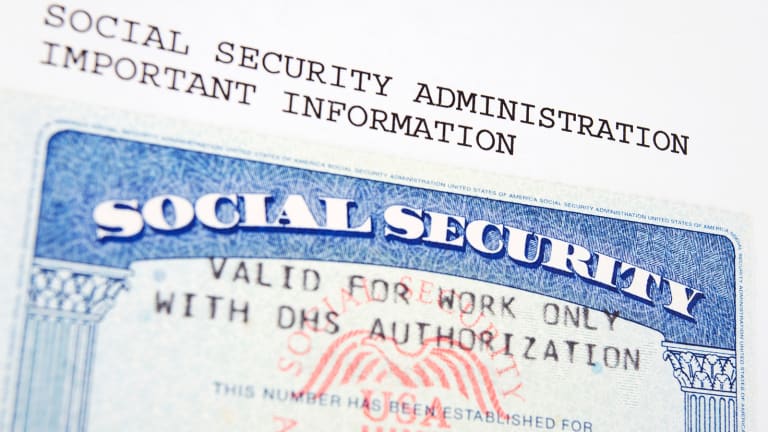 What to Do When Your Social Security Number Is Stolen
Criminals are zeroing in on Social Security numbers as the tools to unlock theft of your assets, your identity, your life. The SSN is the "skeleton key to your life."
Stop crying about a stolen credit card number. Ditto if you are one of the half billion victims of the Yahoo hack, where logins, passwords, and maybe birth dates and other peripheral info such as phone numbers and answers to security questions were lifted by what are said to be state-sponsored actors. You don't know trouble.
That's because real trouble is reserved for those whose Social Security number is stolen. Where does that happen? In various hacks of the Internal Revenue Service, in some hacks of health insurance providers, and also in any of many hacks of physicians and hospitals.
Look in the mirror: your Social Security number may well be in the hands of crooks. 
When a credit card number is compromised - usually detected when you notice a bogus charge on your statement and you call up to complain - what happens? Faster than you can shout "crook," that card probably has been cancelled and a new one is on its way to you.
Social Security numbers are a whole different matter and - worse - SSNs are the magic formula that can help unlock anything from new bank accounts to credit cards and tax filings. Stealing a credit card number is like stealing a person's tie or scarf. A bother, sure, but not ultimately a big deal. Stealing an SSN is like stealing a person's right arm. Adam Levin, founder of identity theft company IDT911, called the Social Security number "the skeleton key to your life."
He added that "in 2015, four breaches (Anthem, Premera, Excellus and the U.S. Office of Personnel Management) exposed over 120 million SSNs." And there were more breaches than the ones Levin cited. Do the math and - very probably - your SSN is out there floating in criminal bazaars or is already in the hands of a crook. And remedies do not come quickly or easily or painlessly.
"A stolen SSN can be much more devastating than a stolen credit card: more time, more paperwork, and clean up can take months, even years," said Matt Ehrlich, Experian fraud and identity senior director of product strategy.
There are steps you need to take if you believe your Social Security number is in the hands of crooks. Ehrlich offered three to start with: "1) file a police report with your local police department; 2) place a 90-day fraud alert on your credit report; and 3) notify your banks, credit card companies, and other important accounts that you have been the victim of identity theft. What's great about all three of these steps is that they're free."
When a fraud alert has been filed, that signals that credit bureaus and issuers are supposed to go slow before granting new credit.
Identity theft expert Robert Siciliano, CEO of IDTheftSecurity, believes that, because of the many recent breaches, "consumers should all consider that their Social Security number is in fact in the hands of thieves."
Siciliano offered this antidote: "Consider enlisting in a credit freeze. This is a relatively easy process which involves going online to each of the credit bureaus and finding their credit freeze page and then filling out the required information and in some cases providing a small fee." With a freeze filed, nobody should be able to open new credit in your name and with your SSN.
Now you want to finance a new iPhone 7? No prob. Said Siciliano: "When you want a new line of credit simply temporarily thaw your credit. And then allow it to refreeze a week or two later." A small fee might be required - maybe $5.
That's a hassle, indeed, but dealing with bogus credit and checking accounts in your name is a lot bigger hassle.
Can't you just change your Social Security number -- as happens with credit cards, for instance? Kind of. The Social Security Administration offers instructions here and, note, the process starts with an in-person visit to a Social Security office. Word of advice: bring lots of ID and police reports.
Also understand that - according to multiple experts - there may be delays in issuing a new SSN, the application also may be declined. 
Probably you won't get a new SSN, said experts. But with a credit freeze in place you are doing your bit.
Then - stay vigilant. This threat won't go away in days or weeks or even months. Whenever you suspect fraud, follow up - because you just may be right.