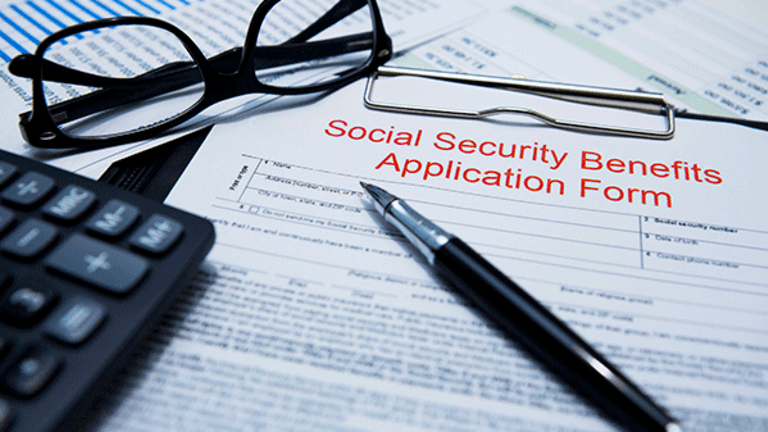 Publish date:
Social Security Delays Are the Norm for Older Americans
For myriad reasons, older U.S. adults are holding off on collecting Social Security, and that means bigger checks, but some bigger risks, too.
For myriad reasons, older U.S. adults are holding off on collecting Social Security, and that means bigger checks, but some bigger risks, too.
Like many U.S. retirees, Howard Rosen, a retired accountant near St. Louis, knew he could cash in on his Social Security benefits anytime he wanted after reaching age 62.
But like a growing number of retirees, Rosen opted to wait as long as he could to start receiving those Social Security payments.
"As a 66-year old retiree, I am waiting to claim my social security until age 70," he says. "First, we do not need the money currently. Second, my benefit will increase 8% per year which is a pretty good return on investment. Third, I can still draw 50% of my wife's benefit and keep accruing the increase in my benefit."
You can't really blame Rosen, as the numbers do work in his favor as he waits on Social Security. Plus, he's certainly not alone.
A new Fidelity study finds more Americans say they'll wait to claim Social Security. When the study was last fielded amid the 2008 crisis, nearly half of 61-year-olds on the edge of eligibility were eager to collect their checks as soon as they turned 62. This year, only three in ten plan to claim right away, Fidelity reports.
"Deciding when to start taking your Social Security benefits is one of the most important retirement planning decisions we face," states Ken Hevert, senior vice president of Retirement at Fidelity Investments. "Social Security-related decisions can be complex, with a number of trade-offs associated with the various payment strategies. This decision can be challenging and may be dependent upon several factors, including one's financial situation, health and lifestyle considerations and the needs of your immediate family."
Most survey participants told Fidelity they were waiting until age 67 to start collecting Social Security benefits - five years after they could conceivably start collecting.
"There are a few possible reasons for this shift in attitude, with an improving economic environment being one of the biggest contributing factors," the report says. "Nine years ago, 53% of 61-year-old respondents described themselves as unemployed, which perhaps made claiming Social Security benefits an attractive way to make ends meet. In contrast, the number of 61-year-olds describing themselves as unemployed now has dropped to 41%."
Even so, financial necessity may play a role in delaying Social Security payments, financial experts say.
"Often, retirees need to delay due to lack of savings, debt load and they have to work longer to support their lifestyle," says Brett Anderson, a money manager with St. Croix Advisors, LLC.
Other financial advisors who have grown accustomed to having the Social Security conversation with clients on a face-to-face basis, says the higher payout amount makes waiting a smart move for retirees - if they're in good health and expect to stay that way.
"We generally counsel our clients to delay whenever possible since the actuarial tables are based on shorter lifespans than we've experienced in our practice," notes Warren A. Ward, a financial planner with WWA Planning & Investments, Columbus, Ind. "If there's an option to receive 8% more for every year you delay, that's a far greater return than any planner would confidently predict these days from investments.
Ward says the 8% is just the beginning, since the typical COLA (cost of living adjustment) will be applied to a larger number, then compounded yearly as long as the recipient lives; thus the effect has a chance to be significantly greater over time. "Of course, the increases will arrive in later years when they're most likely to be necessary to sustain independence, so the structure works just as we'd prefer it did," he says.
According to the experts, there isn't just one reason why retirees hold off on collecting Social Security benefits.
"It all depends on life history and their own health," says Jeffrey Schneider, a certified tax specialist with SFS Tax & Accounting Services, in Port St Lucie, Fla. "The question then comes down to what they need. Also, many people are working later so the need for this income is not as great when our parents were in this position."
Waiting to take Social Security benefits really is a "personal decision," Schneider says. It also means a bigger check every month - and that's a big help to retirees who expect to live a long time into their golden years.
Editors' pick: Originally published May 4.