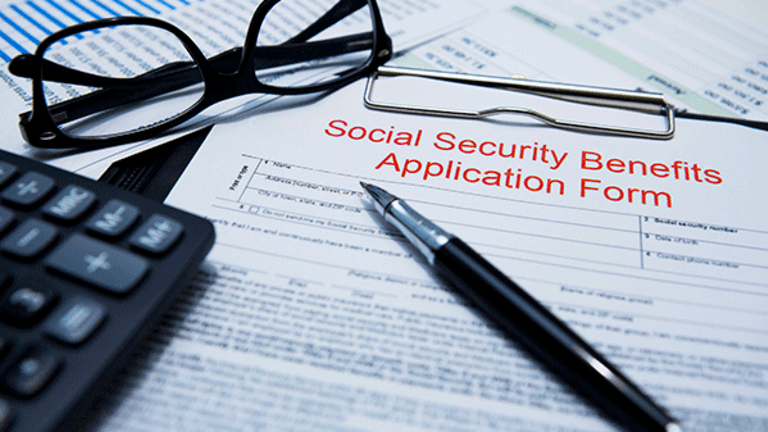 Publish date:
Recent Social Security COLA Should Be a Warning
While the 2017 cost of living adjustment for Social Security didn't lead to many cheers, experts say it can serve as a good wake up for Americans.
While the 2017 cost of living adjustment for Social Security didn't lead to many cheers, experts say it can serve as a good wake up for Americans.
Editors' pick: Originally published Nov. 22.
While the recent announcement of the 2017 cost of living adjustment for Social Security didn't lead to many cheers, experts say it can serve as a good wake up for Americans.
"Although the recent COLA announcement from the Social Security Administration didn't inspire much enthusiasm, it can be useful as a reminder that Americans are now responsible for the majority of our own retirement security, which includes both saving enough money for retirement and ensuring that our money lasts as long as we do," said Katie Libbe, vice president of consumer insights for retirement and insurance firm Allianz Life.
Social Security checks on average are expected to rise just about $5 per month in 2017, after the 0.3% COLA was announced. Libbe said just as most people can no longer rely on pensions to provide retirement income, people should also understand that Social Security won't be able to cover many of their retirement expenses, especially as inflation eats away at purchasing power.
"That's why it's so crucial that Americans start planning now for ways that they can build more guarantees into their long-term financial strategy," Libbe said.
Robert Johnson, president and CEO of The American College of Financial Services, said the minuscule COLA increase in Social Security reinforces how inadequate Social Security is to fund peoples' retirements. While Social Security is an important part of income for today's elderly — providing roughly 40% of income for retirees, it was never intended to be the primary source of income for retirees, but was part of the social safety net, Johnson said.
But with many Americans having little or no retirement savings, and with the decline in defined benefit pension plans, it unfortunately is the primary source for too many individuals.
"In my opinion, this looming retirement income crisis is one of the biggest problems facing our country today," Johnson said.
"According to the Federal Reserve, the median balance of retirement accounts held by Americans who are saving for retirement totals less than $60,000," he added. "Astonishingly, a full one-third of Americans have no retirement savings. They are in for a rude awakening when they retire and realize that Social Security will provide them with basically a subsistence lifestyle."
Unfortunately for those counting only on Social Security, no silver bullet exists for compensating for a lack of savings, Johnson said. And with people in the U.S. living longer and healthier lives, this only exacerbates an already tenuous retirement income problem. In an effort to maximize one's Social Security benefits, postponing them can be a wise choice.
"For Social Security purposes, deferring claiming dramatically increases benefits," Johnson said. "For every year one delays claiming Social Security from age 65 to 70, the benefit increases by 8 percent. Particularly in a low-interest rate environment this is a very attractive return."
Jason Matthews, president of Matthews Financial & insurance Solutions in Oakland, Calif., said people who are in their 50s and 60s can help maximize their Social Security benefits if they properly plan while they still are working. He recommends examining what your current Social Security benefits would be at different ages for retirement, analyzing your complete work history to get the highest return and figuring out how long you actually want to work. Perhaps most importantly, people need to figure out what their actual expenses will be.
"After you figure your basic expenses, put a portion of your IRA into a deferred income annuity so that it can give a guaranteed income to cover your basic expenses while you are retired," Matthews said. "The reason being it that it can give you a guaranteed income during retirement while your Social Security is growing 8% a year guaranteed. At 70 years take your Social Security benefits. Your Social Security benefits is now max out so take the benefits."