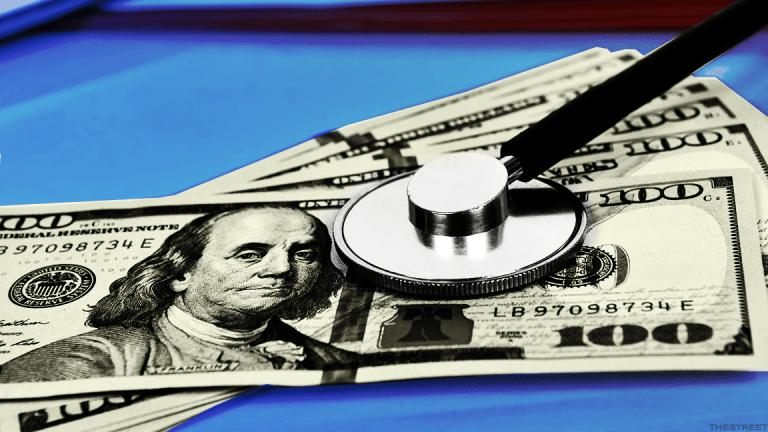 Medicare Open Enrollment: How to Find the Best Benefits
Robert Powell tackles Medicare's open enrollment season, when beneficiaries can review coverage and save money for 2020.
Medicare Open Enrollment ends Dec. 7, and if you're enrolled in Medicare, this is your chance to review your coverage and see if you can save money next year. Here's what the Medicare Rights Center and others say you need to know about this year's open enrollment period.
New Medicare Plan Finder: This year, the Centers for Medicare & Medicaid Services (CMS) redesigned the Medicare Plan Finder on medicare.gov to make it easier to compare coverage options and to shop for plans. Features of the old Plan Finder still exist in the new Plan Finder, but a primary change is a way that an individual searches for plans.
What's more, Medicare's mobile-friendly Plan Finder now works on your smartphone, tablet, or another mobile device. Watch this video to see how Plan Finder's new features can help you during Open Enrollment.
Expansion of Medicare Advantage Supplemental Benefits: In 2019, Medicare Advantage Plans were granted more flexibility in the supplemental benefits they are allowed to offer to their members. This includes the ability to offer benefits that are not directly considered medical care. These benefits might include nutrition services, in-home supports, and home modifications. Starting in 2020, plans are allowed to begin offering even more services to certain members with chronic conditions.
According to Erin Fisher of FindMedicarePlans.com, people enrolled in Medicare need to know they have two choices to reduce the Medicare Part A and Part B costs. "One is to choose a supplement plan which pays the balance of claims that Medicare does not pay," she says. "The other is to choose a Medicare Advantage plan."
These plans, she says, have doctor networks, low premiums and additional benefits called "supplemental" benefits. "These types of benefits can be different depending upon the carrier and the plan within a carrier," says Fisher. "They are listed at the end of the benefit summaries."
Her advice: Make sure the doctors and prescriptions you want are on the plan and then look at the supplemental benefits. However, if a beneficiary wants a particular supplemental benefit, the beneficiary may change a doctor or two to get these benefits.
What kind of supplemental benefits might you find? Well, she says, one Medicare Advantage plan is offering rides to the "beauty parlor" though nothing about a ride to the barbershop.
Gallery: These cities offer good healthcare, opportunities for community engagement and other factors that contribute to the quality of life for aging residents.
Part D Prescription Drug Costs: The average Medicare prescription drug plan premium for 2020 is $32.74 per month, down from $33.19 in 2019. However, premiums for specific plans and regions vary from year to year. In 2020, Part D enrollees will enter the coverage gap after their total drug costs reach $4,020 (up from $3,820 in 2019). Once in the coverage gap, they have a 75% discount on the cost of their brand-name and generic drugs. Enrollees will reach catastrophic coverage after paying $6,350 out of pocket on drugs (up from $5,100 in 2019).
The biggest change is the change to Medicare.gov, says Mark Brownstein, director of Medicare at Emerald Medicare. "It's new rollout is a horrible and gutted version of its former self. The information available is not what it was and is not as helpful as it was up until Oct. 1st." And this, he says, is causing a delay on supporting clients to consider their options to change their Part D plan for 2020.
Of note, a new Kaiser Family Foundation analysis examines how the Medicare Part D benefit will change in 2020 under current law. Among other things, it shows that some enrollees with relatively high out-of-pocket expenses will have to pay even more for their drugs next year, and explains why. The paper also provides a brief look at proposed changes that would affect what beneficiaries, plans, manufacturers, and Medicare pay for drug costs under Part D in the future.
Read more from the Kaiser Family Foundation: How Will The Medicare Part D Benefit Change Under Current Law and Leading Proposals?
Medigap Changes in 2020: As a result of federal legislation, individuals who are newly eligible for Medicare on or after Jan. 1, 2020 will not be able to purchase Medigap Plan C or Plan F (including the Plan F high-deductible option). This is because after Jan. 1, 2020, the law prevents individuals new to Medicare from purchasing Medigaps that pay for the Part B deductible. Both Plan C and Plan F cover the Part B deductible.
Learn more at Medicare Interactive.