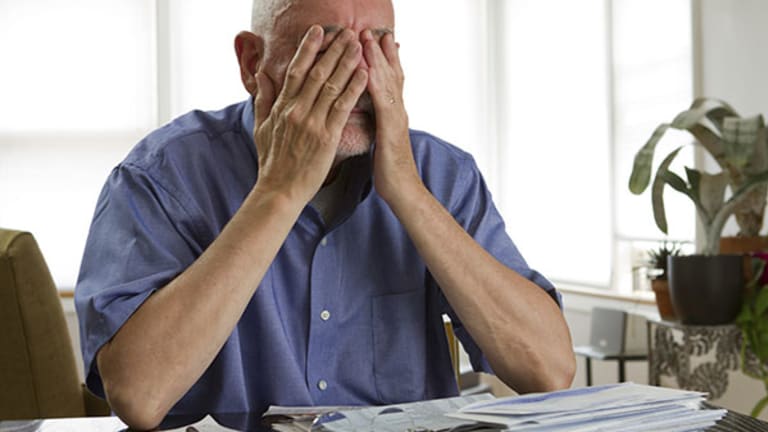 Don't Spend Your Social Security COLA in One Place
Here's how to cut expenses when Social Security offers no help for seniors with rising expenses
Editors' pick: Originally published Oct. 24.
Words of advice to Social Security recipients: don't spend your 2017 COLA in one place and, honestly, that won't be easy, because it amounts to pocket change. That's because the Social Security Administration has announced a 2017 COLA of 0.3% and on the average monthly benefit of $1238.12 that amounts to $3.70.
On the average widow or widower's benefit of $943.83, that's $2.83.
That's why many Social Security recipients now are clamoring for advice about how to continue to make ends meet.
The bright side is the 2017 COLA is better than 2016's, which was nothing.
But a few dollars more monthly obviously does not buy much, not even a grande latte at Starbucks in most of the country.
The bad news: a lot of expenses keep going up. Property taxes are increasing in many places. So are rents. Ditto medical care and especially prescription drugs. Also car insurance and booze, according to the Bureau of Labor Statistics, which calculates the Consumer Price Index.
The painful bottomline for seniors living in large part on Social Security -- 48% of married couples and 71% of singles say Social Security is 50% or more of their income - is that they have to keep getting by on what amounts to the same check.
It's up to seniors to find their own path to a balanced budget. From groceries to prescription drugs, seniors and financial planners have plenty of tips about how to live well without more money.
Just a very few, strategic tweaks will probably bring a budget in line, without sacrificing quality of life.
Common advice is: eyeball every expense. Is it necessary? Can it be gotten for less? "Become your own CFO - Chief Frugal Officer," said Jeff Yeager, who blogs at The Ultimate Cheapskate. 
One big for example of this lifestyle adjustment comes from Timothy Wiedman, a retired management professor at Doane University in Nebraska, who said he has coped with Social Security's tiny COLAs by becoming a supermarket warrior: "While I've maintained my pre-retirement lifestyle fairly well, it's not easy doing so on a fixed monthly income. So I've started using [grocery] coupons, I buy store brands more than ever, and I challenge myself to stick to buying items that are 'on sale' as much as possible."
Wiedman added: "In a typical week, my small bit of diligence saves me at least $30 and often a lot more, depending on the particular items that are on sale." That's huge, because for a typical senior, groceries eat up 10% of the monthly income.
And don't be embarrassed to ask for free groceries. There are many organizations that feed seniors in need such as Feeding America's Senior Grocery Program. Many churches provide elderly members with a weekly box of food staples - ask if you need help.
Slash entertainment expenses is advice from financial advisor Xavier Epps, CEO of XNE Financial Advising. His advice: cut the cable cord, which for many seniors is their primary form of entertainment. But they can watch it on the cheap. Epps elaborated: "If the senior isn't tech savvy, have a millennial assist with setting up a Hulu account which is currently offering a limited-time offer for subscription at $71.88 per year." That's as compared to the average $100/monthly cable bill.
More technology advice is: cut the landline phone. That's about $20 per month and - for seniors with a cellphone - it's a redundant cost. Damon Gonzalez of Domestique Capital advised looking into Google Project FI cellular service to lower that bill, too: "I pay $20 per month for unlimited calls and texts. It is then only $10 per GB of data. Because I use the phone mostly over wifi, my last two cell phone bills have been less than $35 per month."
Eyeball your prescriptions is advice from Tracie Miller-Nobles, CPA, who urged seniors to talk with pharmacists and physicians about how to lower drug bills. Related advice from multiple sources is to carefully calculate savings in competing Medicare Part D drug plans. Surveys show seniors saving many hundreds of dollars annually by switching into a plan that is optimized for their exact prescriptions.
Use all senior discounts is advice from multiple experts. From discounted subway fares ($1.35 in New York, compared to $2.75 for the base fare) to first run movies at one-third or more off, there are lots of senior discounts. Don't be shy. Use them.
And don't think you can ever retire from serving as your own Chief Frugal Officer. Keep on doing that and a good life is still yours, even with that negligible Social Security COLA.