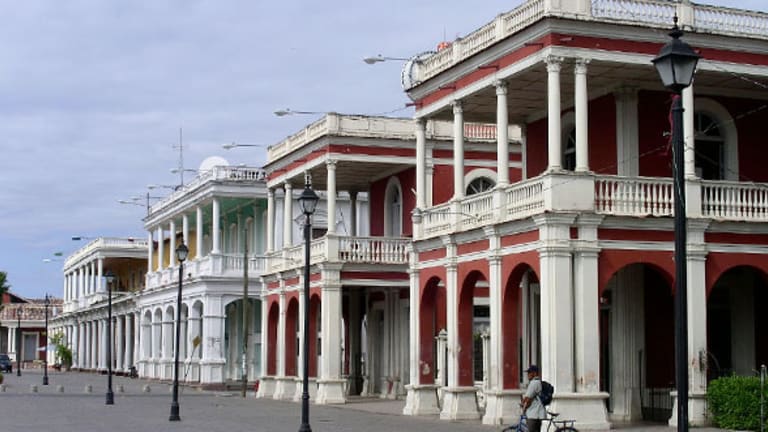 Can You Retire Abroad on Social Security Alone?
Retirement paradise can be yours for under $1,550 per month if you know where to look. And retirees may be looking to escape Trump.
"The day after the election, I saw a big spike in book sales," said Tim Leffel, author of A Better Life for Half the Price, a guide to cheap living abroad. "The interest has remained strong."
Margit Streifeneder, author of a book about retiring to Nicaragua, had a similar account: "Trump's victory spurred on the interest for retiring abroad."
Is this, in fact, retirees seeking to flee a Trump Administration - or maybe just an uptick of interest in getting a bigger bang out of a stagnating Social Security check that has not seen a meaningful Cost of Living Adjustment in some years (it's 0.03% in 2017, up from zip in 2016)? Nobody knows, but there's agreement that suddenly a lot of eyes are on low cost retirement options abroad.
The question many retirees want answered is where can they live - comfortably and safely - on Social Security alone? Know that 43% of recipients say Social Security is 90% or more of their income. The average monthly benefit is $,1348. Is that enough to live - in some comfort - abroad?
"You definitely can live well on that," said Leffel. He stressed that many want to know if they can "live like a king" on that, and the answer, he said, is nope. But, he insisted, you can live comfortably - if you know where to land.
The best choices are in the Americas. Absolutely, it is possible to live on $1,350 per month - even under $1,000 - in Cambodia, Philippines and Vietnam. But the cultural shocks involved in settling there may be strong and there also are long and costly trips back to the US, often for medical care.
Europe too has some choices - Portugal in particular has begun to win U.S. retirees. But in the European Union it's a challenge to stay within range of an average Social Security check.
Look south of the border for the best deals, in towns with generally good access to the U.S. Start by crossing off coastal Mexico - "you can't really live on the coast for $1,350 per month," said Leffel. Also cross off ex-pat favorite Costa Rica - it too has gotten too pricey. Ditto the big South American cities, from Buenos Aires to Santiago. As for places like Guatemala and El Salvador, legit security worries knock them down the list.
Hunt for smaller towns, with character, but also low cost of living. Here are three winners.
Cusco, Peru. That's the pick of travel journalist Gail Harrington who has split much of her time in the past five years between Manhattan and Cusco. She stressed that it is easy to live well in Cusco - a city of 350,000 in the Andes, with historic neighborhoods many say are charming and there also is a significant US expat population - on as little as $1300 per month.
An apartment, with housekeeper, costs under $400 monthly. A person could eat well on $10 per day, said Harrington, who added that a terrific cappuccino in Cusco costs around $2.50 (half as much as in Manhattan). Add in a few good restaurant meals, some South American wine and the occasional trip back to the U.S., and a budget of $1,300 monthly should suffice, said Harrington.
Enough English is spoken in many parts of Cusco that a person with a limited facility in Spanish can get along.
Applying for a residency visa as a retiree is straightforward and usually is swiftly granted if you show an income upwards of $1,000 per month. A Social Security check counts.
Flights from the capital Lima (90 minutes from Cusco) to Miami are under six hours.
Nicaragua. The capital Managua is probably too pricey, but, said Leffel, there are many smaller towns and cities within a couple hours where $1,350 would be an ample budget. Granada and San Juan del Sur top many lists but there are plenty more towns to mull.
For people with a bit more cashflow, Streifeneder said that she and her daughter live very well in Managua on $2,500 per month, but "if you choose to live more like the locals, in a smaller house without pool, and perhaps in a not quite so expensive area of Managua, you can reduce your costs to under $2,000 per month as a couple."
She added that getting a retiree residency permit requires proof of a monthly income of just $600.
Leffel said that by most yardsticks, Nicaragua now counts as the safest country in Central America.
A flight from Managua to Atlanta is under four hours.
Guanajuato, Mexico. Leffel said he has personally lived in Mexico three of the last six years, mainly in Guanajuato, a city of 170,000 in central Mexico. It's an hour from the much more well-known - and expensive - expat haven San Miguel de Allende. But Leffel said more expats, retirees included, are discovering Guanajuato because it has affordable colonial charm.
Getting a temporary residency permit - the usual kind for retirees - requires showing an income of roughly $1,550 per month.
$1,550 per month is plenty to live well in Guanajuato, said Leffel. "Your apartment rent will be under $500. You'll have plenty to eat out often. You'll have a housekeeper."
A flight to Houston is about two hours.
.