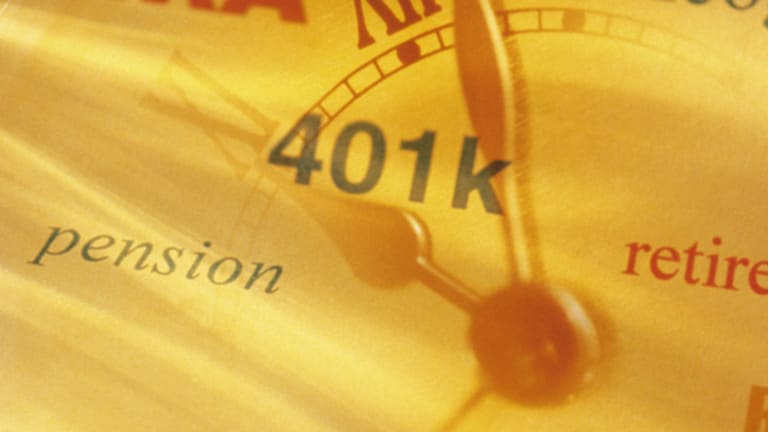 Social Security: Sooner Is Sometimes Better
Delaying Social Security benefits for bigger checks may not always be the best strategy.
BOSTON (TheStreet) -- The popular advice when it comes to collecting Social Security benefits is to forestall payments until you reach the maximum allowed by age.
That may not always be the best strategy.
The Social Security Administration offers online calculators to help decide when to collect. It warns, however, that there is no "best age" to receive benefits.
To illustrate the differential, the SSA uses the example that if your full retirement age is 66 and your monthly benefit starting at that age is $1,000, choosing to start getting benefits at age 62 will reduce them by 25%, to $750, to account for the longer time you'll collect. If you choose to not receive benefits until age 70, you would increase your monthly benefit amount to $1,320, 32% more per month.
Ideally, payments will even out over the course of an average lifespan, no matter when you begin collecting. The amount you get at the start, however, sets the base for the amount you will get for the rest of your life, aside from cost-of-living adjustments.
WHEN LESS IS MORE
Looking at longer life spans and the need for greater postretirement income later in life, many see the wisdom in waiting to collect on Social Security until they reach the top tier.
Some investors have gone as far as to maximize the benefit by telling the SSA to stop sending monthly checks calculated on early retirement payouts, repaying what has already been received (only the principal is required) and, at age 70, refiling their claim. The strategy is intended not only to collect more each month, but because it allows investment of previously collected payments. Done correctly, the maneuver can mean thousands of dollars of additional annual income.
Mark Tepper, managing partner of Ohio-based Strategic Wealth Partners, says waiting to collect benefits may not make the financial sense many think it will.
As he sees it, retirees are better off taking their Social Security benefit as soon as they can, using it to delay withdrawals from a 401(k) or IRA. The strategy, he says, makes even more sense given the 20-50% hit many saw to their retirement assets throughout 2008.
"When people decide to postpone taking Social Security until 66 or 70, they still have to get the income from somewhere," he says. "That 'somewhere' is going to be an IRA, 401(k) or whatever retirement assets they have accumulated. It really hurts your overall retirement plan if you start pulling money out of that 401(k) that has been beaten up so badly. Taking Social Security and giving that plan a chance to recover and grow a little bit is really beneficial for retirees."
To illustrate the strategy, he uses the example of a 62-year-old with a $500,000 portfolio who needs $60,000 a year to live on. As long as the portfolio grows at 2.7% or better, it will prove profitable to take Social Security earlier and leave their other assets untouched for a few years.
"You could go with a 100% bond portfolio and you should be able to do better than 2.7%," he says, adding that similar return guidelines hold up amid other financial snapshots.
"Take it while you can get it," Tepper says. "You are really better off giving your portfolio a chance to work for you. What if there is a financial emergency? Maybe your kids need money? Social Security won't allow you to take a lump sum advancement, but your portfolio will. If you don't end up spending all of your IRA assets, at least there is something you can pass down to the next generation."
Among the other factors that need to be considered when deciding when to collect Social Security are current cash needs, your health and family longevity, whether you plan to work in retirement, other retirement income sources and anticipated future financial needs and obligations.
—For the best rates on loans, bank accounts and credit cards, enter your ZIP code at BankingMyWay.com.