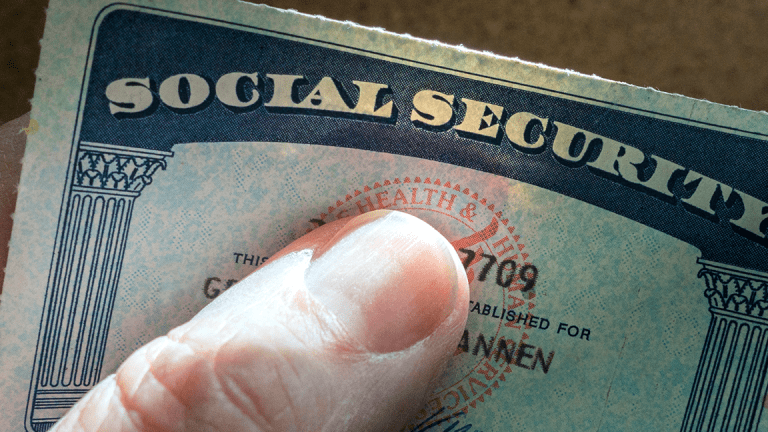 Social Security Claiming Strategies: How to Get the Biggest Benefit Check
Robert Powell answers a reader's question on how to figure out which complicated Social Security claiming strategies to use.
Ask Bob: Got questions about retirement, investing or money in general? Email Bob at Robert.Powell@TheStreet.com or rpowell@allthingsretirement.com.
Question: I am 59-year-old widow who is currently unemployed but seeking employment. My husband passed away at age 59 and thus, I believe, I cannot claim spousal benefits. I also have a limited earnings history because I was a stay-at-home mom. I did work for a brief period for the state in which I live, but I rolled the money in the state government retirement account into an IRA. I'm also hoping that I won't be subject to the windfall elimination provision. What strategies do you suggest? -- D.D.
Answer: Survivor benefits based on your husband's earnings are available to you starting at age 60, according to David Freitag, a financial planning consultant at MassMutual. "However, your survivor benefits will be reduced for early filing if you take them at that age," he said. "You can, however, receive 100% of your husband's benefits it you start them at your full retirement age, or FRA." Read Survivors Planner: How Much Would Your Benefit Be?.
Note, too, that if you take a survivor benefit before your full retirement age and then start a new job, the earnings test could cause some or all of your benefits to be suspended. Read Exempt Amounts Under The Earnings Test.
Also be aware that your survivor benefit might be reduced by something called the Government Pension Offset, or GPO, Freitag said. "Even though you rolled the state pension lump sum into an IRA there will be an imputed value of the pension, which could reduce your survivor benefit," he said. "This offset might not be very big if your pension distribution was small."
But as the saying goes, in most cases, you can run but not hide from the GPO. Read Government Pension Offset. 
So what strategy might you consider? "Depending on the size of your personal Social Security benefit, it might be a good idea to collect your own benefit starting at age 62," said Freitag. "Then at your full retirement age, you can stop that benefit and switch over to the survivor benefit from your husband."
This, he said, will allow you to receive 100% of his benefit for the rest of your life. Do remember, however, that any Social Security benefits taken before full retirement age will be subject to the earnings test.
Of course, the best way to make an informed decision is to plug your numbers into good Social Security modeling software, said Freitag. "That way, the strategies available to you will be associated with a dollar value that is projected over the rest of your life," he said. "There is no one answer to a case like this. It is a question of evaluating the alternatives and finding the path that works best just for you."
By the way, there are many free Social Security calculators online. Consider trying the following:
You're Invited
Jim Cramer will host CNBC's Jon Najarian, TD Ameritrade's JJ Kinahan, famed analytics expert Marc Chaikin and other market experts on Oct. 28 in New York City to share successful strategies for active investors.
You can join them as they discuss how smart investors can make the most of options trading, futures contracts, fundamental and quantitative analysis and great ETFs to buy right now. Participants will also get a chance to meet Jim and other panelists.
When: Saturday, Oct. 28, 8 a.m. to 3 p.m.; Where: The Harvard Club of New York, 35 West 44th St., New York; Cost: $250 per person. Click here for the full conference agenda or to reserve your seat now.
More of What's Trending on TheStreet: