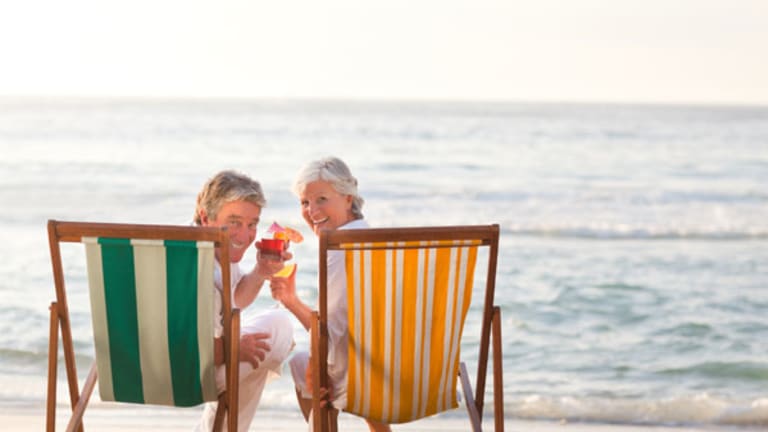 Small Biz Bill Has Roth, 401(k) Changes
New small busiess legislation could make Roth retirement accounts more popular.
BOSTON (TheStreet) -- A provision within The Small Business Jobs and Credit Act of 2010 could offer investors a new option for their retirement savings.
The bill, likely to be passed by the House and sent to the president's desk this week, allows 401(k) and 403(b) plans to contribute to Roth accounts within their plans. Traditionally designated Roth contributions would have to be maintained in a separate account. The change allows all, or a portion, of the account balance to be moved into an employer-offered Roth 401(k) plan.
Letting 401(k) and 4013(b) participants move some of their assets under the Roth umbrella allows them to diversify their tax strategy and potentially hedge their bets given future uncertainties.
Beginning next year, the Senate bill authorizes most state and local government 457s and the federal Thrift Savings Plan to contribute deferred amounts to designated Roth accounts the same way 401(k) and 403(b) plans do.
If the provision makes it into the final version of the bill, "workers won't have to give up the advantages of an ERISA-protected 401(k) plan to take advantage of special 2010 Roth conversion rules," Brian H. Graff, CEO of The American Society of Pension Professionals & Actuaries, says in a statement.
He explains that the change allows participants to take advantage of Roth conversion rules without forgoing the protection and advantages of an employer-sponsored retirement program.
Without the proposed change, "many plan sponsors and participants were considering changes to permit workers to pull their retirement assets out of the plan," Graff says. This has led to concern over the potential for leakage out of retirement accounts for workers who had no intention of converting to a Roth account.
Employees make pretax contributions to 401(k) plans and these contributions, as well as employer matches, are taxed when the participant begins distribution. Contributions and conversions to Roth accounts are taxed up front, and distributions are tax free. Legislative changes allow taxes on conversions this year to be deferred to next year and 2012, divided between those years.
The Roth change is intended, in part, to offset the package of more than $12 billion in tax breaks for small businesses and a $30 billion fund to seed lending by small, regional banks. Proponents say the upfront tax revenue from the increased Roth usage could generate more than $5 billion, a claim numerous critics say is dubious.
—For the best rates on loans, bank accounts and credit cards, enter your ZIP code at BankingMyWay.com.