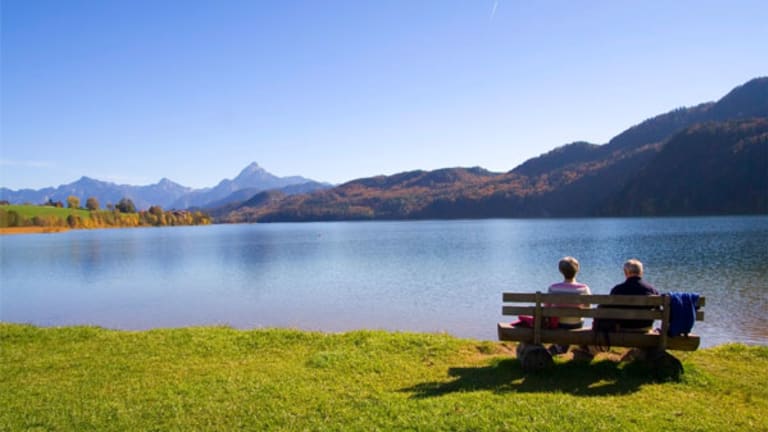 Single Women See Long-term Care Insurance Premiums Soar
Gender-based pricing has spread to half of the country, with more states to follow.
NEW YORK (MainStreet) — In nearly half the country, single women shopping for long-term care insurance are seeing premiums soar. And the other states will soon follow. This gender-based pricing is not only legal, it is rapidly spreading. Only 25 states remain where a single, divorced or widowed woman can still pay the same rate for long-term care insurance as a single man.
"This Spring, leading insurers started introducing new policies that charge single women an average of between 40 and 60% more than a comparably aged single man," says Jesse Slome, executive director of the American Association for Long Term Care Insurance. "It is a progressive state-by-state roll-out however, and there are still 25 states where single women can lock in rates equal to those paid by men."
"California, Florida and New York are some of the larger states where the savings advantage still exists for single women," Slome says. "However, it is just a matter of time until their State Departments of Insurance get around to reviewing and approving the 'sex distinct' policies for sale to the public. At that time, the current policies are no longer offered for sale."
Slome says the rate hikes are due to the fact that women account for two-thirds of all long-term care insurance claims and benefit dollars paid.
"That's why insurers who paid out $6.6 billion in benefits last year recognize the need to charge women more, just as men and smokers pay more for life insurance," he says. "There has always been a significant price difference between the rates charged by insurers. But now getting a cost comparison is extremely important for single women."
In addition to the gender-based rate increases, premiums for long-term care insurance policies are generally rising. Genworth Financial announced just last month that it had begun filing for rate increases of between 6 and 13% on more than $800 million in annualized in-force premiums for certain policies sold between 2003 and 2012. The company had previously requested rate increases on certain older blocks of in-force long term care insurance policies in 2012.
In a statement, Genworth said that while the policies had generated positive operating earnings to date, the premium rate increases would help offset lower than priced-for returns, primarily due to improvements in life expectancy and lower-than-¬anticipated lapse rates.
"The premium rate increases we have begun filing for represent another step toward improving the performance of our long term care insurance business," said Pat Kelleher, President and CEO of the U.S. Life Insurance Division. "We continue to proactively manage this business by closely monitoring emerging experience on in-force policies. Where appropriate, and subject to regulatory review, we will seek smaller rate increases beginning earlier in the product lifecycle with the intent of avoiding larger rate increases in the future which we feel is a better approach for consumers and regulators."
--Written by Hal M. Bundrick for MainStreet