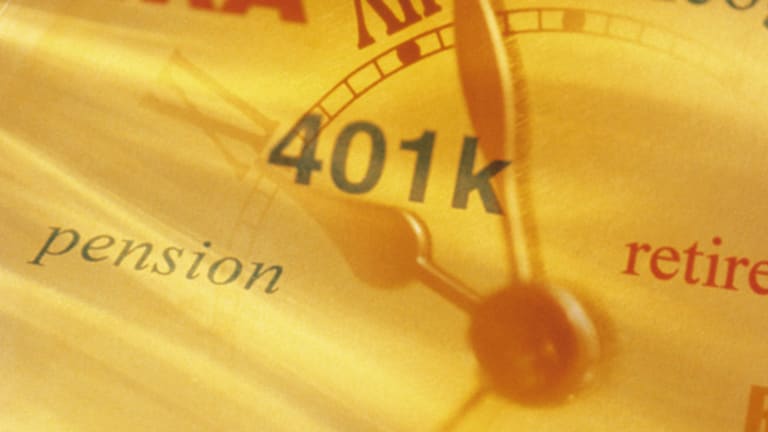 BERKELEY HEIGHTS, N.J. (TheStreet) -- The market meltdown of 2008-09 is seared into investor's memories -- the S&P 500 dropped 37% in 2008, after all -- but there is a simple and cost-effective way to avoid the full brunt of equity market downturns: Look for dividend-focused exchange traded funds.
Be careful, though. They are not all created equal. Some funds may be overweighted toward sectors such as utilities or financial services, while I prefer a fund such as
Vanguard Dividend Appreciation
(VIG) - Get Vanguard Dividend Appreciation ETF Report
, which typically yields a bit more than the S&P 500 but is also focused on high-quality, dividend-paying companies. (Another plus for this ETF is its small expense ratio of 0.20%. During 2008 this fund declined by 26.7%, roughly 72% of the S&P 500's decline. During 2009, VIG rose only 19.6% versus 26.5% for the S&P 500. So, yes, there is a tradeoff in rising markets -- this fund provides less upside. In fact, it captured just 74% of the S&P 500's return. Still, for someone more interested in downside protection, that is not a bad deal.)
Concerned about downside protection for equity investments? Look for dividend-focused exchange traded funds or certain mutual funds.
The investment management industry also offers mutual funds with alternative strategies designed to protect investors. Most of these products come with higher management fees due to the nature of the investment strategy.
So what are some of these strategies? Long/short and market-neutral are two strategies now available as mutual funds. Long/short funds invest in equities by going long in some stocks while shorting other stocks. Some of the mutual funds in this category do not actually short individual stocks, but use options to hedge their long equity positions. The strategy of a market-neutral fund is to provide a positive return regardless of equity market conditions.
Morningstar
(MORN) - Get Morningstar, Inc. Report
has even broken these two strategies out into their own fund categories this year.
How did these funds perform in 2008? The Morningstar category average for long/short funds was -15.4%. Based on the category average, these funds captured only 41.6% of the downside. During 2009 the category average for long/short funds was 10.5% versus 26.5% for the S&P 500. In essence, the long/short category average captured roughly 40% of the upside.
Next let's review how market-neutral funds performed during 2008: -0.33% in the Morningstar category average, significantly better than the S&P 500's performance of -37% -- in fact, almost in striking distance of break-even. In the next year, though, the market-neutral category average was negative -1.18% during a rapidly rising market, capturing nowhere near the upside of the market.
Using dividend funds and alternative strategies can provide downside portfolio protection for investors. But investors need to remember the tradeoff: giving up some of the market upside.
RELATED STORIES:
>>Retirees Must Risk When Looking for Yield
>>Tax-Efficient Investors Look to 'Asset Location'
Michael Maye is the founder and president of MJM Financial Advisors (www.mjmfinadv.com), a registered investment advisory firm in Berkeley Heights, N.J. He is a member of the National Association of Personal Financial Advisors (NAPFA) and has been a speaker covering tax topics at NAPFA's national and regional conferences. Maye has also been a frequent contributor to the Star Ledger of New Jersey's "Biz Brain" and "Get With the Plan" articles. In addition to NAPFA, he is a member of Financial Planning Association, American Institute of Certified Public Accountants, New Jersey State Society of CPAs and the Estate Planning Council of Northern New Jersey.