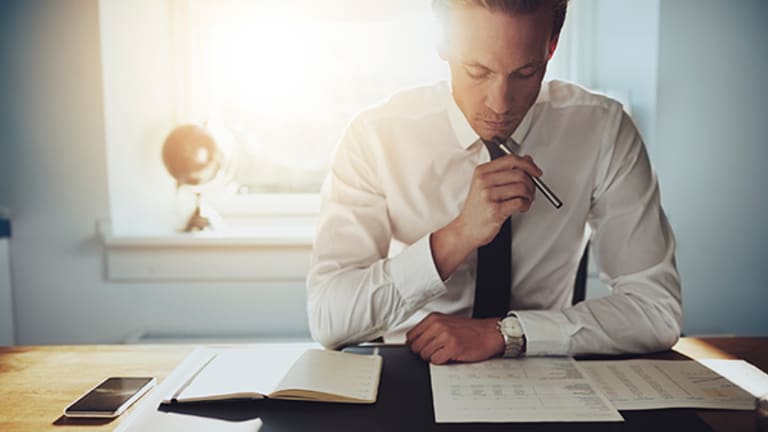 Self-Directed IRA Investors May Face Grave Election Consequences
For those who have an individual retirement account that is central to their family's financial security, Tuesday's outcome could be more consequential than they thought.
Editors' pick: Originally published Nov. 8.
Within hours, America and the world will know who will be the next president of the U.S.
Likewise, owners of self-directed individual retirement accounts will soon know whether their cherished financial tool of choice will be cut off at the knees by a horrible new legislative proposal that could be supported by Democratic presidential candidate Hillary Clinton.
The deceptively named Retirement Improvement and Savings Enhancement Act of 2016 was proposed by Democrat Sen. Ron Wyden of Oregon in reaction to disclosures made during the 2012 presidential race.
The Republican presidential that year, Mitt Romney, a business-restructuring expert and venture capitalist, disclosed his ownership of an IRA worth as much as $102 million. Although only he knows for sure, it is likely that he was able to achieve such an impressive balance through investing his IRA funds through a self-directed IRA, which provides the flexibility to invest in assets not listed on exchanges, such as precious metals, private companies and real estate.
Wyden thought that Romney's success was disproportionate and therefore unfair, so the senator directed taxpayer funds to pay for an IRA study from the Government Accountability Office.
Specifically, Wyden wanted to know whether an IRA could be legally grown to such a lofty size and how many Americans owned so-called mega-IRAs of $5 million or more.
The GAO study on self-directed IRAs drew two conclusions: (1) there are multiple legal ways that one could accumulate a very large balance in an IRA; and (2) there are relatively few IRAs that have achieved such huge balances, with an estimate of fewer than 8,000 IRAs meeting the definition of mega-IRA.
Despite the GAO's confirmation that one could achieve such large balances legally and that mega-IRA's constitute far less than 1/100th of 1% of all IRAs, Wyden crafted the RISE Act proposal specifically to destroy the wealth-building potential of self-directed IRAs.
This is accomplished through a provision that specifically prohibits investors from purchasing any asset at a price below the value established by a formal appraisal.
For example, if an investor encounters a piece of real estate worth $500,000 which could, for whatever reason, be acquired at $300,000, Wyden's RISE Act proposal would prohibit such a transaction. In essence, hislegislation would totally prohibit investors from investing in assets that are objectively very wise and represent an extraordinary probability of success.
Everything about the RISE Act Proposal is opposed to capitalism and economic freedom.
Introduced under the banner of "fairness," this proposal has a far more sinister actual purpose: To substantially limit the freedom of Americans to invest their retirement income in the manner of their own choosing and to shift that power to the government by essentially forcing Americans to invest their savings into exchange-traded and other highly regulated assets.
The RISE Act Proposal is opposed by investor advocacy groups including the Self Directed Investor Society.
"This is just another misguided attempt by our elected officials to force Americans to put more money into Wall Street's pocket," says Tim Berry, a leading self-directed IRA attorney.
There are other troubling facets to the RISE Act Proposal that have a very negative impact on all IRA investors. Two particularly troubling aspects of the proposal are the elimination of the right to cut own taxes by converting a traditional IRA into a Roth IRA and the imposition of required minimum distributions for all Roths.
Tuesday's election will have a tremendous impact on the future of the RISE Act proposal. Neither Clinton nor Republican presidential candidate Donald Trump have announced positions on the RISE Act proposal, yet reasonable assumptions can be made from their core taxation philosophies.
Clinton would likely support the RISE Act, and Trump would likely be opposed to this awful legislation.
Every presidential election is consequential for investors. For those who are among the tens of millions of Americans providing for the financial security of their families through IRAs -- self-directed or otherwise -- the choice during this election could have grave consequences, so vote wisely.
This article is commentary by an independent contributor.