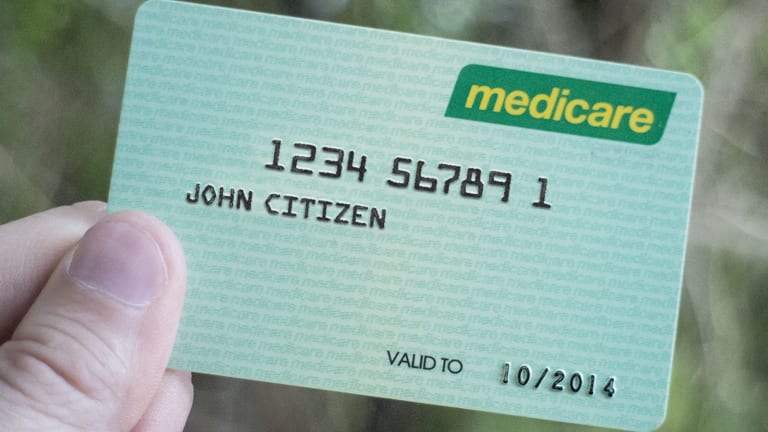 Scoring in Medicare Open Enrollment
Better choices abound - but many seniors sit on their hands in Open Enrollment. Take charge to lower costs and get better coverage.
Mark your calendar - October 15 to December 7. That's Medicare Open Enrollment - where many recipients can change plans with ease. Coverage changes are effective January 1, 2017.
You're right. The dates are different from Obamacare Open Enrollment (Nov. 1 - December 15). Also from the so-called Open Season for federal employees, November 14 - December 12.
That confuses many, but know this: if you are in Medicare it is critical to make maximum use of Open Enrollment, to tweak coverages so you get what you need and also to keep your costs as low as possible.
In Open Enrollment, every Medicare recipient should sit down and carefully review his plans, what they cover and their costs - then look at a few competitive options. Will you in fact do it? Amelia Haviland, a professor of statistics and public policy at Carnegie Mellon's Heinz College, who has extensively studied Medicare, said that "most people don't reassess their plans."
It's hard work, that's why. But doing it may be all the more important this year. Experts said they expect to see significant jumps in Medicare Part D - prescription drug coverage - premiums. There may also be a reshuffling, and a shrinking, of drugs in the low cost Tier 1 category. That may mean higher out of pocket - especially for seniors who did not check their coverage.
Remember: in Open Enrollment, you have a free pass to move among Part D plans. Also among Medicare Advantage plans. And you can move from a Medigap plan (aka Medicare Supplement) to Advantage.
Those in Medigap plans also can easily - in most cases - move down in plans, to plans that cost less and cover less. You cannot necessarily move to a more comprehensive, more expensive Medigap plan. Nor can you automatically move from Advantage to a Medigap plan if you have been in Advantage longer than a year. You can try to do either but you may be subject to medical underwriting, you may be charged a surcharged premium, you may even be rejected. Note: if you aren't accepted, no penalties attach to the attempt, said Joe Deluca, a director at eHealthMedicare. You won't lose your current coverage. 
"We think more people should try to make these moves," said Nate Purpura, a vice president at eHealth. 
The other changes itemized above - in Part D, among Advantage plans, and from Medigap to Advantage - usually can be accomplished without medical underwriting.
Where to start? Dr. Joel Shalowitz, a medical doctor and also a business professor at Northwestern, urged Part D recipients to sit down with their plan's 2017 formulary - how it prices the drugs it covers - and compare that to your personal prescriptions. Drugs that had been Tier 1 now aren't? Don't panic. In many cases, your physician will change your prescription to a different, Tier 1 drug. That's especially true where choices are abundant, as they are with, say, hypertension medication (blood pressure) and statins (cholesterol lowering pills).
But sometimes it just is simpler to change Part D plans. Look around. Check formularies. Use a calculator.  
Another to-do, especially for Medigap enrollees: closely eyeball Medicare Advantage plans in your area because, in many cases, switching to one will save you a few hundred dollars a month, possibly more. And Advantage plans include drug coverage, also usually perks, possibly eyeglasses and/or hearing aids. Typical cost for an Advantage plan is $0 - nothing. Some charge a monthly premium, often $99. Also check co-pays which vary from plan to plan. Bottomline: for many enrollees Advantage plans will lower monthly outlays. But carefully note all the math, especially co-pays and caps on out of pocket. 
Today, almost one in three Medicare recipients is in Advantage. That's up three-fold since 2004. The attractive economics are why, said multiple experts.
But in Advantage beware "narrowing of networks," said Haviland. Many Advantage providers are shrinking their physician networks to lower their costs - so the doctors you want may not be included. That worry is just as true for current Advantage members. Be sure the physicians you have used in 2016 will be there in 2017 too. Also be sure the drug coverage you received in 2016 is carried into 2017.
This is sounding like a lot of work? It is. Do most seniors do it? Haviland said that - despite a lot of competition - annually under 10% of Advantage members change plans. They could. Networks do differ. But they don't.
There also is not much change among Part D plans. Even when change might benefit the recipients.
That inaction is on the recipients. The right to change is built into the programs.  Use it or lose it.