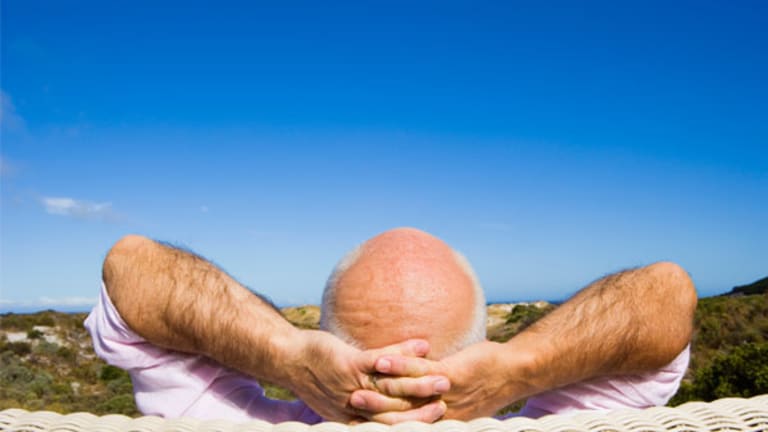 RMD Rule Changes: What You Need to Know
The government has waived the RMD for this year. Here's what you need to know.
If you're in your 70s and have a retirement account, then you're probably familiar with the term "required minimum distribution," or RMD. This rule meant individuals had to withdraw a certain amount of money from their retirement accounts, even if they didn't need it and would have preferred to let it continue to grow.
But with so many retirement accounts having lost significant value, the government has seen fit to change the rules.
In the past, retirement account owners at least age 70 ½ have been required to withdraw RMDs by April 1 of the following year. Not taking a RMD would result in the retirement account owner having to pay a 50% excise tax on any required minimum not paid within the required deadline.
With the passing of the Worker, Retiree and Employer Recovery Act of 2008, the penalty for not taking an RMD from retirement accounts for individuals 70 ½ or older will be waived for 2009.
At the end of 2008, most American retirement accounts fell significantly, creating a few unique problems. First of all, the 2008 RMD was based on the Dec. 31, 2007 value for all retirement accounts.  Investors that waited until the final quarter of 2008 may have been faced with a portfolio that was 50% of the prior year's value and may have had to liquidate assets at historically low prices to raise the cash to pay taxes.
Consequently, under this newly passed government financial relief act, the RMD requirement for 2009 has been waived, and no tax penalty will be assessed for individuals 70 1/2 or older that do not take a RMD.
This relief applies to RMDs due to be paid out to satisfy the 2009 RMD requirement and applies to the following plans: individual retirement accounts (IRAs), 401(a), 401(k), 403(a), 403(b) and governmental 457(b) plans. There are several benefits to participants and IRA owners over age 70 ½.  Here are the main considerations:
1. Any individual who attains age 70½ in 2009 will not be required to take a first RMD by April 1, 2010.  However, the distribution for the 2010 calendar year must be taken by Dec. 31, 2010.
2. Those over age 70 ½ may keep more money in their retirement plans for a longer period of time.

3. Those households that do not need the money, and meet the requirements, can now skip a year on taking an RMD, enabling the money grow tax deferred to potentially leave more to their heirs.
4. Those over age 70 ½ can convert the amounts they would otherwise have had to take as required distributions to Roth IRAs.
5. Not taking the RMD, which is taxed as ordinary income, could put the individual into a lower overall tax bracket.
6. For beneficiaries under the 5-year rule, the 5-year deferral period to distribute the assets of a deceased person's IRA is extended by one year (e.g., if an individual died in 2007, the period would end in 2013 instead of 2012).
7. Individuals may still choose to make IRA charitable rollover gifts during 2009.
8. This legislation does not affect 72T distributions or defined benefit plan contributions.
Individuals that have been taking RMDs for years and have grown to depend on them as a source of retirement income may still take distributions in 2009.  Those that are already set up for automatic distributions, but want to take advantage of the 2009 Relief Act, should cancel their 2009 distributions.
The administration has suggested it's considering extending the waiver on RMDs to 2010. It is difficult to predict what the legislative bodies may do. It is, however, unlikely there will be a waiver for the 2008 RMD, retroactively, since it would require a refund from the federal government.
James Wagner is president and CEO with TAS (Trust Administration Services), a personal management provider of self-directed IRA retirement accounts, retirement planning services, and custody accounts.