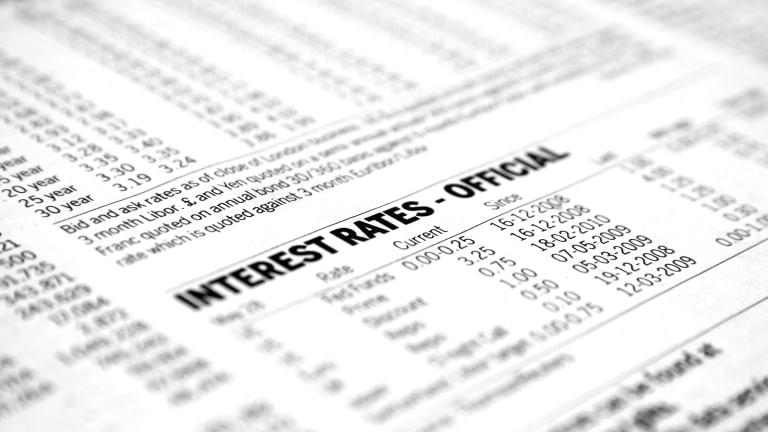 Rising Rates and Your Retirement: Inside the 2016 Mindset of Long-Term Investors
Next year could bring more angst than smiles for U.S. retirement savers.
Updated from Dec. 14.
With 2015 drawing to a close, U.S. retirement savers have to take stock of where they stand with their post-career savings progress.
A new report says that most Americans saving for retirement will dutifully do so, but not without a healthy dose of pessimism and anxiety about what 2016 will do to their retirement portfolios.
Wells Fargo has shone a much-needed light on the topic, in the banking giant's latest Wells Fargo/Gallup Investor and Retirement Optimism Index survey, which tracked investment sentiment among 1,018 adult Americans. We'll dive deeper into the particular worries among actual retirement savers, and among actual retirees, in a moment. First, some high-level takeaways from the study:
1. Optimism down -- Despite overall stability in the index this quarter, retiree optimism dropped 23 points in the survey from 2014, driven by a loss of confidence in retirees' attaining their five-year investment goals and reduced confidence in economic growth and inflation. "During times of uncertainty, investors' attitudes and goals can change as quickly as their portfolios," said Zar Toolan, director of advice quality for Wells Fargo Advisors. "This downward shift in retiree optimism highlights their concerns about reaching their near-term financial goals."
2. "Wait on Rates" -- Investors and retirement savers participating in the study wanted the Federal Reserve to hold off on hiking interest rates through 2016; 64% of respondents said so. Twice as many Americans said rate hikes "would be bad for them" compared to those who said they'd benefit from the rate hike. 
3. Focus on short-term investment results -- Retirees are especially anxious about the financial markets in 2016. "Retirees are three times as likely as non-retirees to be focused on the short term, 39% vs. 13%; nevertheless, the majority of both groups take the long view," the Wells Fargo report noted.
4. The end game stays the same -- By a significant margin, the biggest issue among actual retirees is making enough money in the financial markets to maintain the status quo - i.e., keeping their retirement savings intact and living off the interest.
5. A nod to the GOP -- The report doesn't say why, but more survey participants said the Republican Party (33%) is a better bet to help grow their investment assets compared to the Democrats (15%) , although most (51%) said "it doesn't make a difference."
Other Rising Rates Stories
Of course, every retirement investor has his or her own priorities.
"As a young retirement saver, my key concern is finding the right sector deals and being on top of them," said Trevor Ewen, a writer at Pearoftheweek.com, a personal finance Web site. "I've made some strong bets this year on foreign dividend ETFs and natural resources. Right now, I am confident in the U.S., but will not go too strong because valuations are very high right now."

One refrain never changes for Ewen, no matter what time of the year. "I always try to buy cheap and easy, and that means going outside the U.S.," he added.
Financial professionals say that clients have another familiar goal heading into the new year -- not running out of money in retirement.
"2015 has been a volatile year for the stock market, and many retirees do not know when to be in or out of the market," said Monica Szakos Cramer, a financial advisor with Asset Preservation Strategies in San Diego. "Various studies have been done to show that if the market has good years early on in a person's retirement, then that person has a better chance of not running out of money as opposed to someone who retired and the market had bad years early on in their retirement."
Szakos Cramer said the domino effect of potentially higher interest rates also weighs on the minds of retirees. "Many retirees are invested in bonds or bond funds and we have enjoyed a long bull market in bonds," she explained. "As interest rates fall, bond prices rise. So, as we look at interest rates rising, we can expect to see bond prices fall. This means that retirees will have to explore other investment options to generate income, while at the same time, managing the amount of risk that they take on. In today's environment, retirees have to take on more risk to earn the yields and dividends that they used to earn by keeping their money in the bank."
For Froilan Rellora, chief investment officer of Catalina Asset Management, a Phoenix-based investment firm, a shaky U.S. economy and its impact on stocks are big issues with clients. "Two of the biggest concerns for retirement savers are U.S. profit and earnings growth slowdown and increasing stock market volatility," said Rellora. "Quarterly profits and revenue at big American companies are expected to decline for the first time since the recession. This, in combination with an expected rate increase, has caused volatility to reach its highest level since 2011. Lower growth rates and increased volatility mean that investors saving for retirement have to change their rate of return expectations and possibly even their target retirement date."
In that type of volatile market environment, retirement savers, especially retirees, can worry about how much money they can live on in retirement. "The current bull market has been running since 2009," said Timothy Baker, founder of Wealth Shape, an investment management firm. "With the S&P 500 about 1% above where it was to begin the year, fears of downturn begin to creep into the minds of investors considering retirement. Consequently, I often get questions regarding the implications of drawing down retirement assets during a bear market."
It seems there are worries aplenty for retirement savers going into 2016, with possible continued rate hikes and worries about a declining stock market. In that regard, 2016 seems more negative than positive in the minds of retirement-minded Americans.