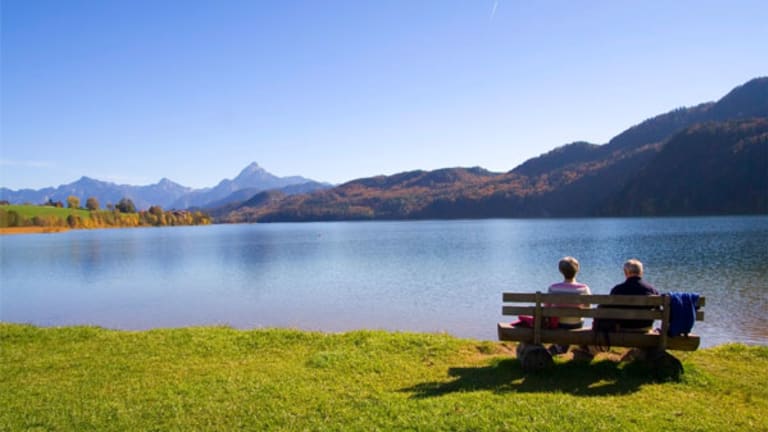 Retirement's Unexpected Crisis
Don't let this affect your plans for the future.
NEW YORK (MainStreet) — About 70% of women and 67% of men ages 70 and older will encounter one or more shocks to their financial planning, according to a recent report by the Society of Actuaries.
"The best way to handle life's uncertainties is to prepare," said Sheri Samotin, a daily money manager and president of LifeBridge Solutions. "I advocate creating a life transition plan, which is like an owner's manual for your life. It forces you to think about the day-to-day practical matter of what will happen if someone has to step into your shoes."
If not a serious illness, it could be disability, divorce, widowhood, emergency support of an adult child or sudden guardianship of a grandchild.
"Whatever the situation, it can disrupt even the best-laid plans," said Christopher Rand, a financial planner for senior clients at Strategic Wealth Associates in San Diego.
Adult children are generally more concerned about their aging parent than the elder is about themselves, according to a 2013 study called Aging Parents and Adult Children.
"With respect to avoiding crises, seniors need to focus on their own crisis first and be selfish when it comes to dealing with the crises of others," said JoAnn Tilghman, president of Granny Jo Products, a company that creates and sells products for senior citizens. "They have to know what they can and cannot do to help their children and grandchildren."
While concern about overall health, safety and driving fall within the top five concerns of both groups, aging parents round out their list of concerns with worry about running out of money and not having a plan to pay for the care they need.
"A difference between the non-senior and the senior is that the former has the opportunity to recover from a financial disaster," said Tilghman. "The senior on the other is unlikely to recover from a loss. All that seniors can do is try to be prepared to ride out a financial storm, have their affairs in order, talk to their children so that they know the parents wishes and accept assistance if needed."
Proactive strategies include a contingency fund of six to 12 months of household expenses and adding insurance coverage since chronic health conditions and disabilities that require in-home care or assisted living can gut savings without Medicare, Medicaid or basic health insurance coverage.
"People usually have more options than they realize but it all starts with understanding the dollars and cents of the crisis," Samotin told MainStreet. "I often advise clients to let the math do the talking and we build several alternative scenarios to assist with decision making."
The small steps down can be just as shocking as a full blown disaster.
"Even relatively small changes in day to day life that others would not consider real crises can impact seniors significantly," Tilghman told MainStreet. "For example, being unable to drive at night, losing their drivers license, inability to live alone, loss of friends, normal aches and pains all can lead to frustration and depression"
--Written by Juliette Fairley for MainStreet