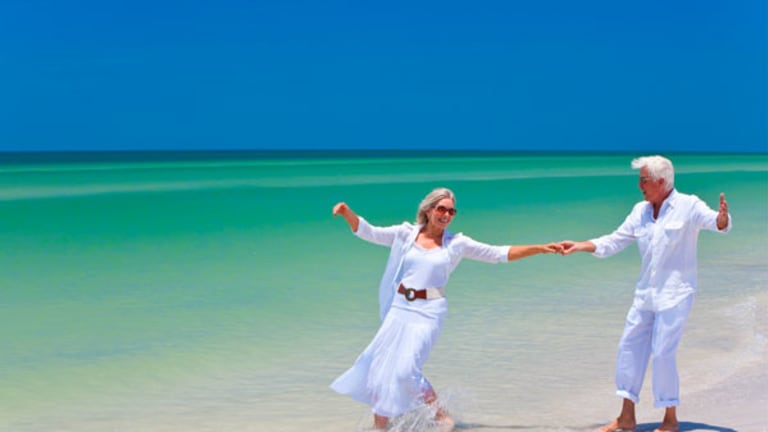 A Retirement Strategy for Nervous Investors
Worried investors who are nearing retirement should consider the rock-solid portfolio strategy developed by Norbert Mindel, author of <em>Wealth Management in the New Economy</em>.
LOMBARD, Ill. (TheStreet) — Investors nearing retirement live in constant fear of another market collapse, despite last year's rally. To calm your nerves, consider the rock-solid portfolio strategy developed by Norbert Mindel, author of Wealth Management in the New Economy (Wiley, John & Sons 2010).
As a financial adviser in Lombard, Ill., Mindel's aim is to generate reliable income for retirement while soothing clients. All too often, investors panic at market bottoms and dump stocks at the worst time, he says. That happened last year, when many investors shifted to cash and missed the market's rebound.
Mindel recommends that retirees divide their assets among three buckets. The first bucket holds cash for living expenses, and the other buckets are for long-term investments. Say the retiree has $2 million and wants to spend 4% annually, or $80,000. The first bucket would have $240,000 invested in money market funds and certificates of deposit, enough cash to cover three years of living expenses.
When the first bucket begins to run low, the cash can be replenished from the second bucket. That bucket would hold $500,000, with 80% in investment-grade bonds and the rest in diversified stock funds. The third bucket would have about $1 million, with 60% in stocks and the rest in bonds.
Say the stocks in the third bucket drop more than 40% as they did during the recent downturn. The retiree would still have enough assets in the first two buckets to last 10 years.
"The goal is to create a situation where the retiree doesn't have to worry about what stocks will do this year or a few years down the road," Mindel says.
There's a good chance that a portfolio of stocks and bonds will return 7% annually during the next 10 years, says Mindel. If that happens, the assets in the third bucket would double to $2 million, enough to refill the first two buckets and protect the nest egg from being eroded by inflation.
For the most cautious investors, Mindel proposes setting aside 10% of assets in a fourth bucket for insurance. The most important insurance is long-term care coverage. As retirees reache 75, they are more likely to need full-time care and nursing homes can cost more than $10,000 a month.
"The statistics suggest that your portfolio is more likely to be wiped out by long-term care costs than by a bear market," Mindel says.
Some investors may want to hold annuities, Mindel says. Some contracts come with guaranteed returns, giving investors payments for life. "Annuities are complicated and expensive, but some people need to pay the price in order to be assured that they won't outlive their assets," he says.
Mindel describes a recent annuity contract he handled in which a 65-year-old investor paid an insurance company $100,000. Now the retiree will receive annual payments of $6,876 for the next 20 years or the rest of his life, whichever is longer.
Say you have a traditional portfolio that has 60% of assets in stocks and 40% in bonds, and you weathered the downturn without making any foolish mistakes. You may have no reason to rearrange your assets. But there are good reasons to employ some elements from Mindel's design.
If you have sizable holdings in fixed income, as he suggests, your assets will be well-protected. When markets drop, you can remain calm and wait for your stock holdings to rebound.
—For the best rates on loans, bank accounts and credit cards, enter your ZIP code at BankingMyWay.com.