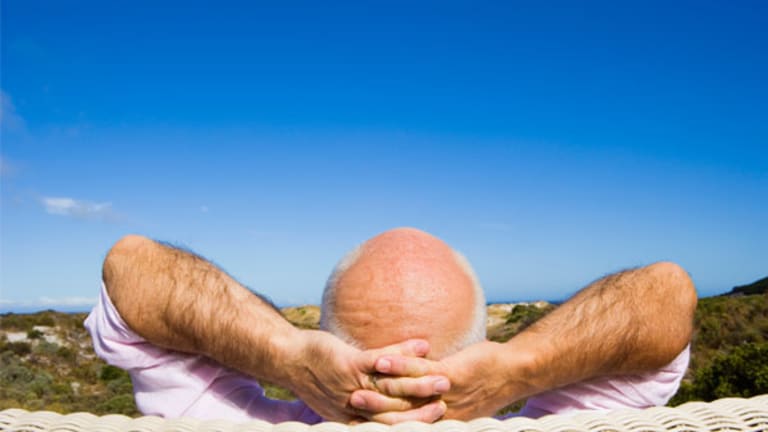 Retirement Rules: Longevity Costs More Than You Think
You might live 50 years after retirement. Plan now.
These days many workers 55 and older have no realistic financial plan as they approach their retirement. Often they fail to calculate in advance what they'll need for retirement and do not think about how they will budget when they're no longer earning a regular salary. Some may retire too soon with insufficient funds. Others might tap resources such as 401(k) accounts or Social Security much too early.
In an ongoing series that aims to help folks approaching retirement age to avoid such pitfalls, MainStreet.com presents you with today's Retirement Rule to live by.
Today's Retirement Rule: Plan for a Long Life
Because it's no longer a stretch to imagine you might live to be 100, those on the brink of retirement need to take concrete steps to make they sure they don't outlive their assets.
With the plethora of negative financial news coming out these days, some may be tempted to act impulsively and transfer money out of stocks despite the fact that historically, over the long term, equities have substantially outperformed so-called safe havens such as money markets and stable value funds, and have also trumped many forms of fixed income like bonds.
From 1990 through the third quarter of 2008, stocks showed an average return of 8.9%, versus 6.9% for bonds and 4.2% for Treasury bills, according to Jon Ten Haagen, a certified financial planner with Ten Haagen Financial Group in Huntington, N.Y. (Go back another 10 years to 1970 and the returns are 10.2% for stocks, 8.8% for bonds, and 6.1% for T-bills.)
On the other hand, the S&P 500 actually produced negative results for the last decade due to its horrendous performance at the end of 2008 and negative returns posted from 2000-2002. So keep in mind that retirement investing is no place for short-term profit taking. Says Ten Haagen: "If you plant a seed and want it to grow into a tree, you can't try and dig it up every four days to see how it's doing!"
Think you might live to see 100? Check out one of the many online calculators that let you try and figure out how long a lifespan you're likely to have—LivingTo100.com is one option.
If you think you'll have a long life span given such factors as your parents' incidence of cancer and heart disease, your weight and whether you smoke or exercise regularly, you may want to purchase an annuity with your 401(k) proceeds or other savings, says Steve Vernon, producer of the DVD Quest for Long Life, Health and Prosperity, and author of Live Long and Prosper!
An annuity will pay you a certain amount for life no matter how long you live, says Vernon. Interested in more information? Check out Jim Cramer's advice on getting an annuity and other ways to plan for your retirement.